This post may contain affiliate links. Read my disclosure policy here.
5 Minutes for Mom contributor and mother of two, Jenny Nanninga, is here to share a look into a brilliant new website and companion app that turns your photos, videos and audio clips into a unique digital baby book. This is a sponsored post, but our writer's opinions are her own.
As parents, we love to document our children's lives as they grow. But, let's be honest, most of those pictures and videos remain unsorted on cameras or computers and are rarely enjoyed.
In a digital world, the ease of taking photos with our phones or cameras is undeniable. That's why BookAgoo created a photo album app that is compatible with our digital lifestyles. The unique feature of BookAgoo is that all pictures, videos and sound clips saved on parents' various digital devices are able to be united into a one-of-a-kind baby life book that grows with a child.
A BookAgoo Digital Baby Book is like nothing you've ever seen before. Take a look at these sample screenshots and click through to view the live sample book…
UPDATE: Unfortunately BookAgoo has closed its website.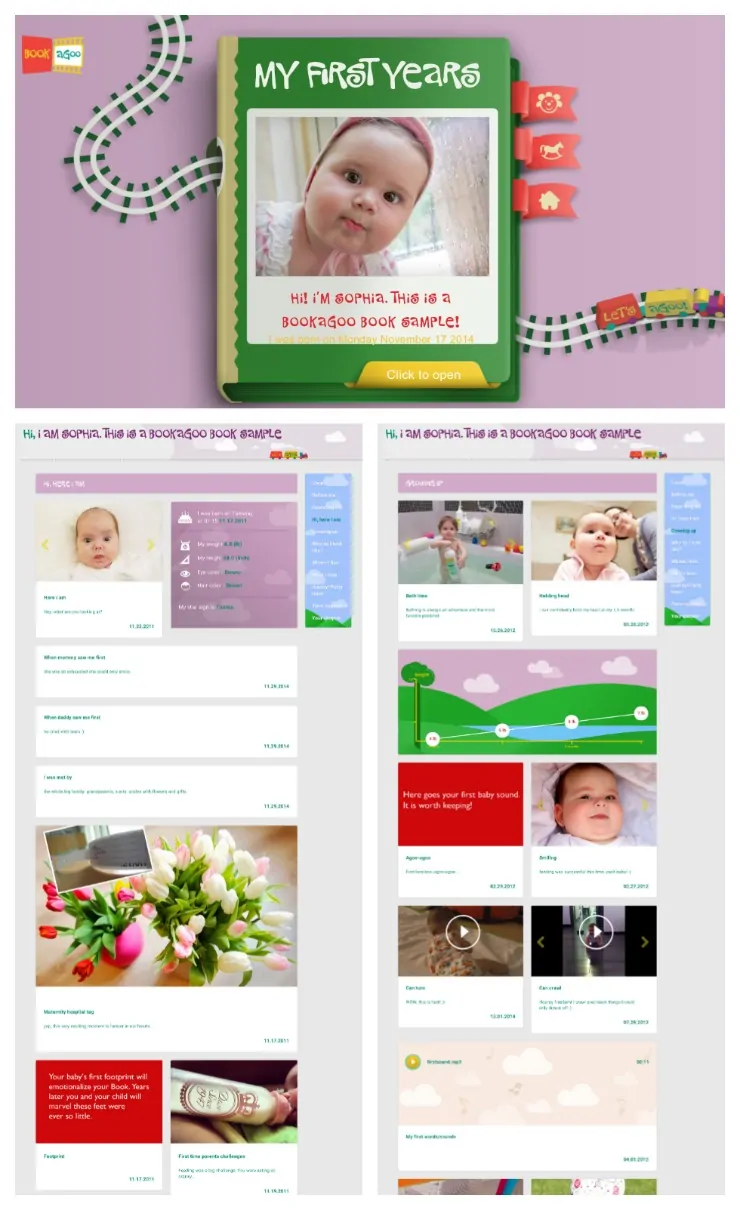 BookAgoo is the first and only Digital Baby Book that grows with a child. This next generation baby album is completely digital and supports all kinds of content, including photos, videos and audio files. It starts off with an introductory offer, which grants first 10 000 BookAgoo members the Pro 4 GB account for free.
You can start your book and fill with content at bookagoo.com and also via the mobile BookAgoo app anytime, anywhere. The tagging option saves time and fills content into the pre-designed Book template directly from the start. Smart notifications will ensure you don't miss any important milestones or events.
You can publish your book either as an open or a password-secured webpage, or download and save it locally as a PDF that you can print.
I love that instead of leaving my photos and videos disorganized on my computer, I can now use BookAgoo to create chapters based on my children's stages such as before birth, their arrival, the first year, and more. I also really love the time capsule feature that allows me to record secret messages for my child to find later.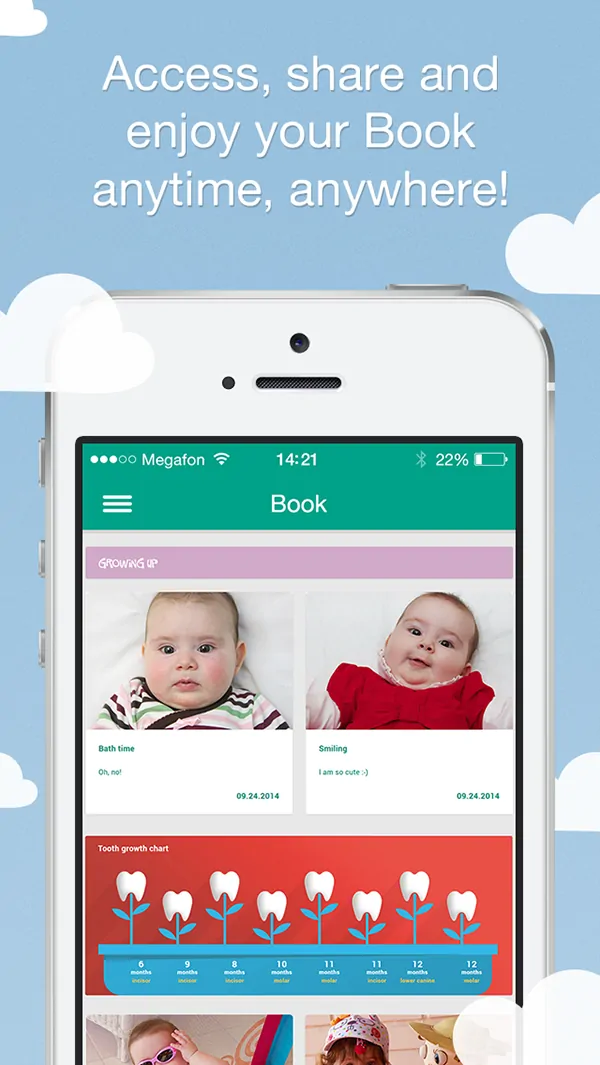 Since protecting our children is vital, BookAgoo allows photo albums to be shared publicly or with a password-code.
Features:
Growth charts
"What do I look like" voting
Time capsules
Completely customizable chapters
Pre-designed template for quick and easy album creation
Notifications to prevent missing important milestones
Ability to publish books with password protection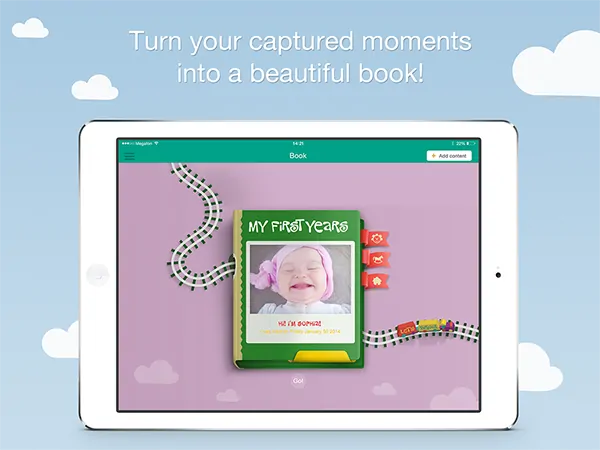 Setting up an account is simple and allows you to combine photos, videos and audio clips from multiple devices quickly and easily. BookAgoo provides a free app as well as a Pro account that allows for more storage with a fee.
How to Get Started Now
Follow these simple steps to get started:
Sign up for a free user account at bookagoo.com and preview a Book sample
Download the BookAgoo mobile App at App Store
Start capturing content using App on the go
Use the tagging option to save time and fill content into the pre-designed Book template
Upload any additional content from PC via web
Follow notifications to make sure nothing important is missing
Publish your book securely online or store it locally
BookAgoo is granting its first 10 000 members the Pro 4 GB account for free, so hurry!!!
After the introductory offer, BookAgoo will provide two types of user accounts for all new customers: Basic and Pro. The Basic account is free and allows users to upload up to 200 MB of content. The Pro account is a subscription-based service for a fee.
Disclosure: This post is sponsored. Written by 5 Minutes for Mom contributor, Jenny Nanninga. Jenny blogs at livingthesweetstuff.wordpress.com about her home, family (husband and sweet baby girl), being a mom, crafting, cooking, her faith in God, and more.