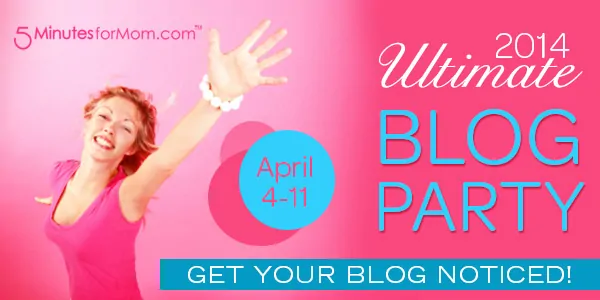 This #UBP14 linky page is brought to you in part by:

Be sure and visit the other Linky pages available
You can add your "party post" link to one of the blog categories:
You can add your social media profile links to each of the following lists:
Facebook Pages
List your Facebook Page if you want others to take a look and possibly "Like" it. If you add your link here, please make a significant effort to visit many of the others and "Like" those that appeal to you.
IMPORTANT – Include the FULL Link to your Facebook Page
eg http://www.facebook.com/5minutesformom
Facebook Etiquette
IMPORTANT NOTE: Facebook Page hopping etiquette can be a little tricky. We suggest you "Like" a page that you visit if it appeals to you and possibly leave a comment on one of their recent Facebook posts. It is not good etiquette to explicitly ask people to "Like" back. They will see your page link when you comment and return the like if they choose to and actually asking for the "Like" isn't necessary.
[Tweet "Quick, add your #Facebook Page to this #UBP14 directory – It closes Apr 11"]
So that you'll actually see Facebook posts from the Pages you like, you need to click "Get Notifications". You may also want to add pages to an "Interest List".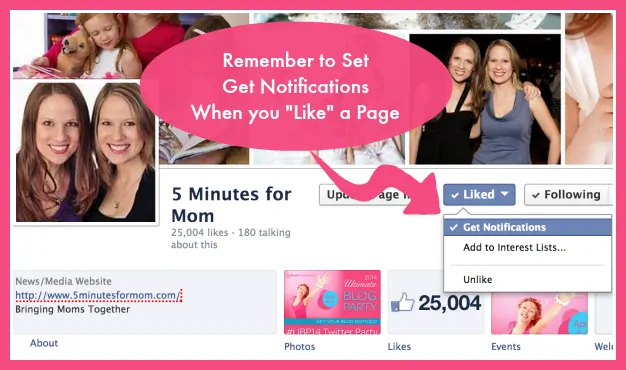 Enter Your Party Post URL Here…
This Linky List will open automatically at 12:01 am Eastern, April 4th and close at 11:59 pm Eastern, April 11th.