Starting our blog in 2006 was the best decision Janice and I have ever made. I want to help you join us on this blogging journey, so I'm going to share with you the easy process of how to start a blog and build a business.
We are both single moms and we support our families through monetizing our blog, 5MinutesForMom.com.
UPDATE: Starting Oct 10, 2018… and for ONLY 6 days, you have the chance to get the Genius Blogger's Toolkit!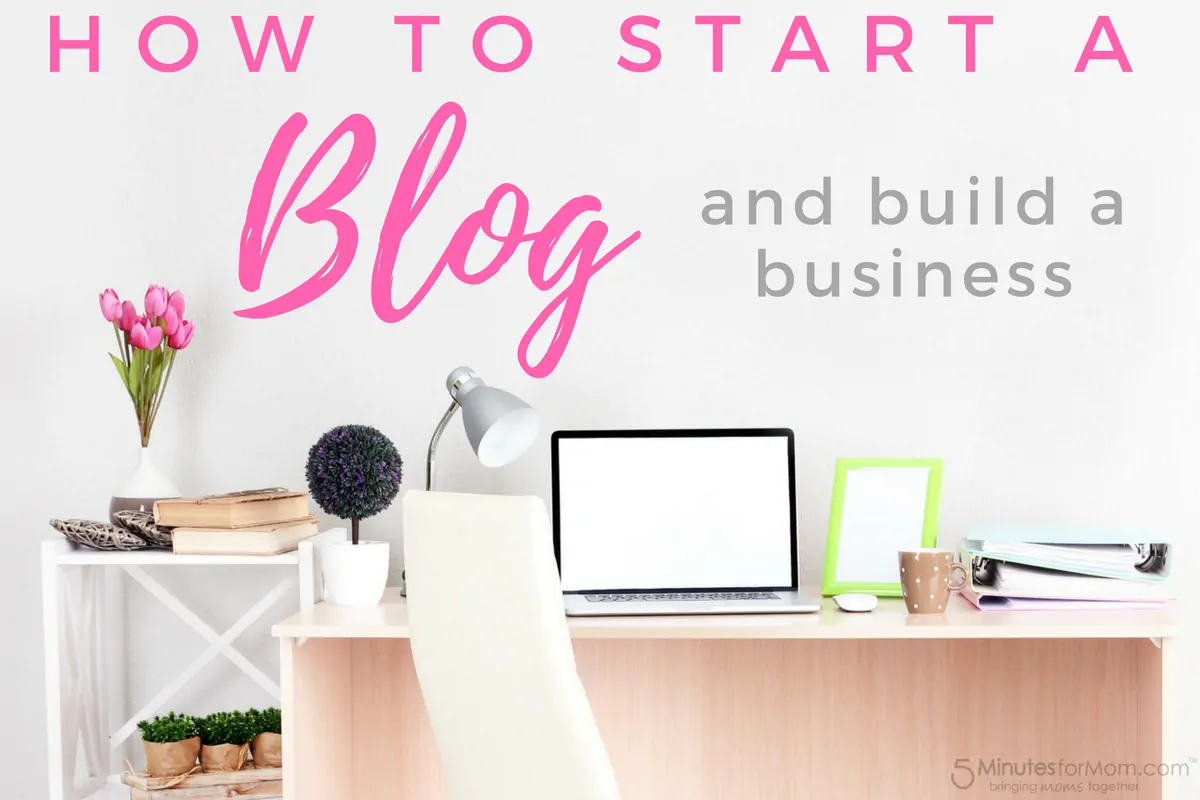 People ask us all the time how we make money blogging and how we can turn social media into a business that pays our bills.
I always say, "It's isn't easy." And that's true… being a single mom and supporting your family through income you make blogging isn't easy.
But… it IS actually very easy to start a blog.
And it's the critical first step to almost every business these days.
You need a blog.
Whether you're starting a home-based business selling jewelry or you're wanting to become a full time mom blogger… everything you do online needs to have a blog behind it.
It's true that tons of views these days happen on other social sites, like YouTube, Facebook or Twitter. But you need a home-base. Even if your goal is to be a YouTube star and drive your traffic to YouTube, you also need to have a blog.
Everyone from an author to a dancer to a fashion model… everyone needs a blog.
And of course, there's the ultimate use for a blog… becoming a Mom Blogger!!! 😉
You Can Do It Yourself
Don't feel like you need to hire a web design company to create your first blog. You can do it yourself, even if you have no technical skills.
Creating your blog is the easy part.
Trust me.
I'll walk you through it right now.
And, I'll also help you later with some of the tougher parts of blogging… jump on my Become a Better Blogger email list and I'll keep you in the loop.
Step 1: Decide Your Blog Topic
First you need to know what you WANT to blog about. And I really mean "WANT".
Blogging about your passion is whole lot easier than blogging about you think you should blog about.
Finding a narrow niche can really help you gain a devoted audience. But, if you're like me and tend to get bored easily, you may want a broader set of topics to talk about.
Step 2: Choose a Name and URL
Choosing a name for your blog… and thus the url and associated social channel handles… can sometimes be the toughest part. Or it might be a logical choice that you've had in your head for years.
It's certainly harder to name a blog today in 2016 than it was when we started in 2006. It seems like everything is used already.
Make sure you choose a unique name… not just a name you can get by using .net instead of .com.
When you choose your name, you want to ensure you can get the url as well as the matching Twitter, Instagram and other social handles.
Step 3: Set Up Hosting
Setting up your blog is the easiest part.
You absolutely want to use WordPress. There's no question about it. Sure using the free Blogger will save a few dollars, but it's not worth it. You want to build your blog on land you own and you control.
We recommend using HostGator when you start your new blog for the most affordable, easiest to use, and trustworthy hosting.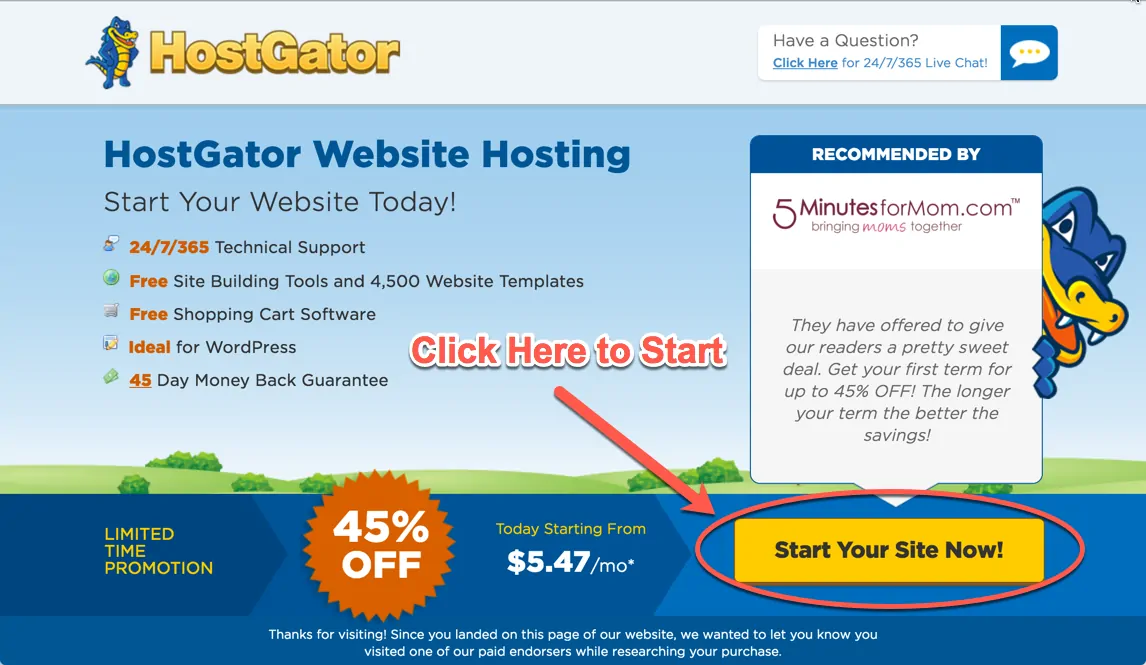 There are lots of hosting companies, but we choose HostGator to endorse as affiliates because we've personally used them and been impressed with their service. When you're starting a blog, HostGator is super affordable and super easy to use.
Plus, we got them to give you a 45% discount!!!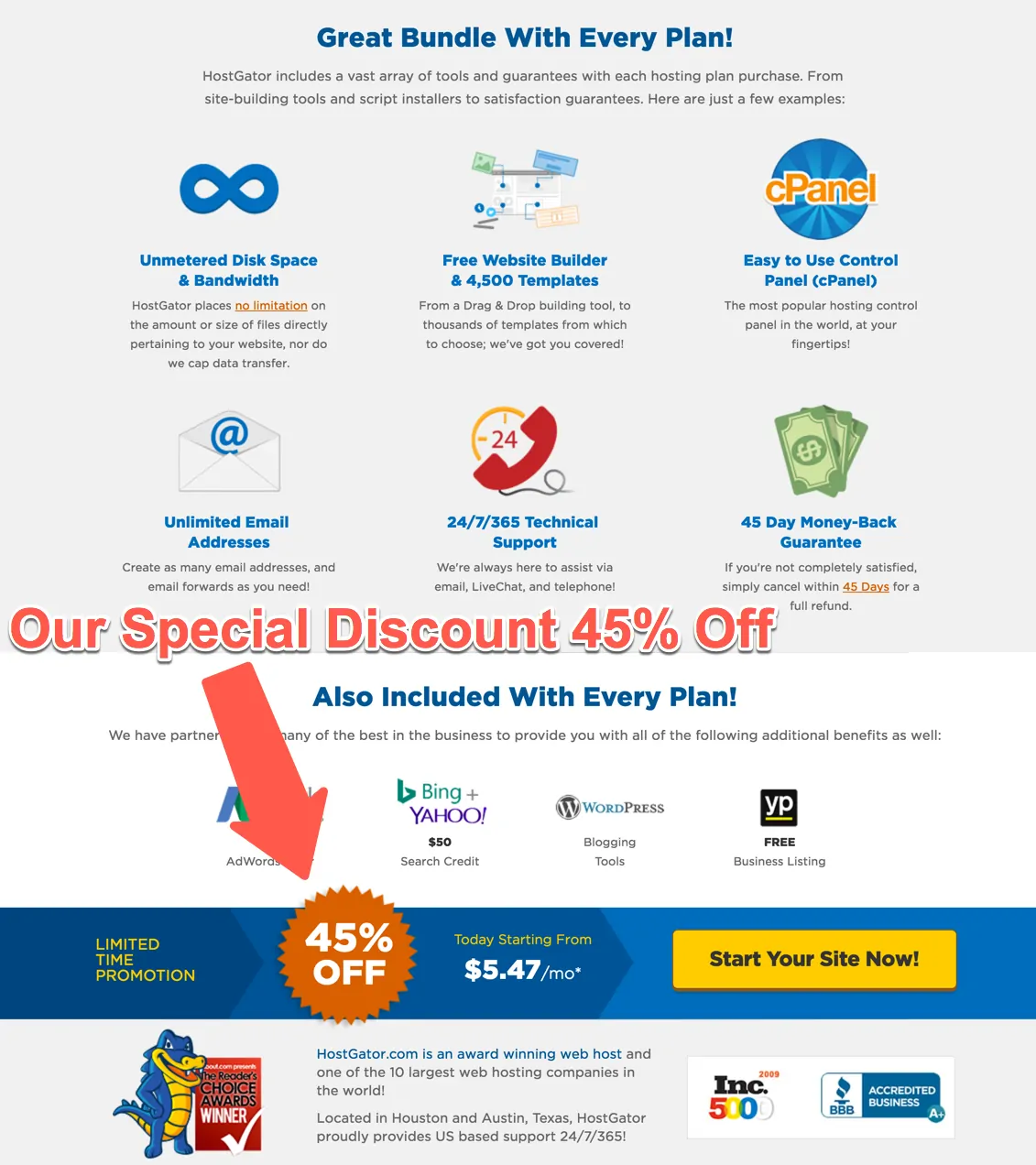 To get 45% off, shop through this link and use this coupon code "5MinMom". (The webpage should automatically fill in that coupon code and apply the discount.)
Enter Your Domain Name
If you already own your url, you can enter it on the second tab. But if you don't, you can enter the url you want to register right in this form.

Choose Your Hosting Plan
If you are starting your first blog, I recommend choosing the "Hatchling" plan. It's the lowest price and allows you to host one blog. You can always upgrade later if you want to run multiple blogs.
Then select the duration of hosting you want. The longer period you select, the lower rate you pay.
Our discount gets you 45% off when you select 2 or 3 years.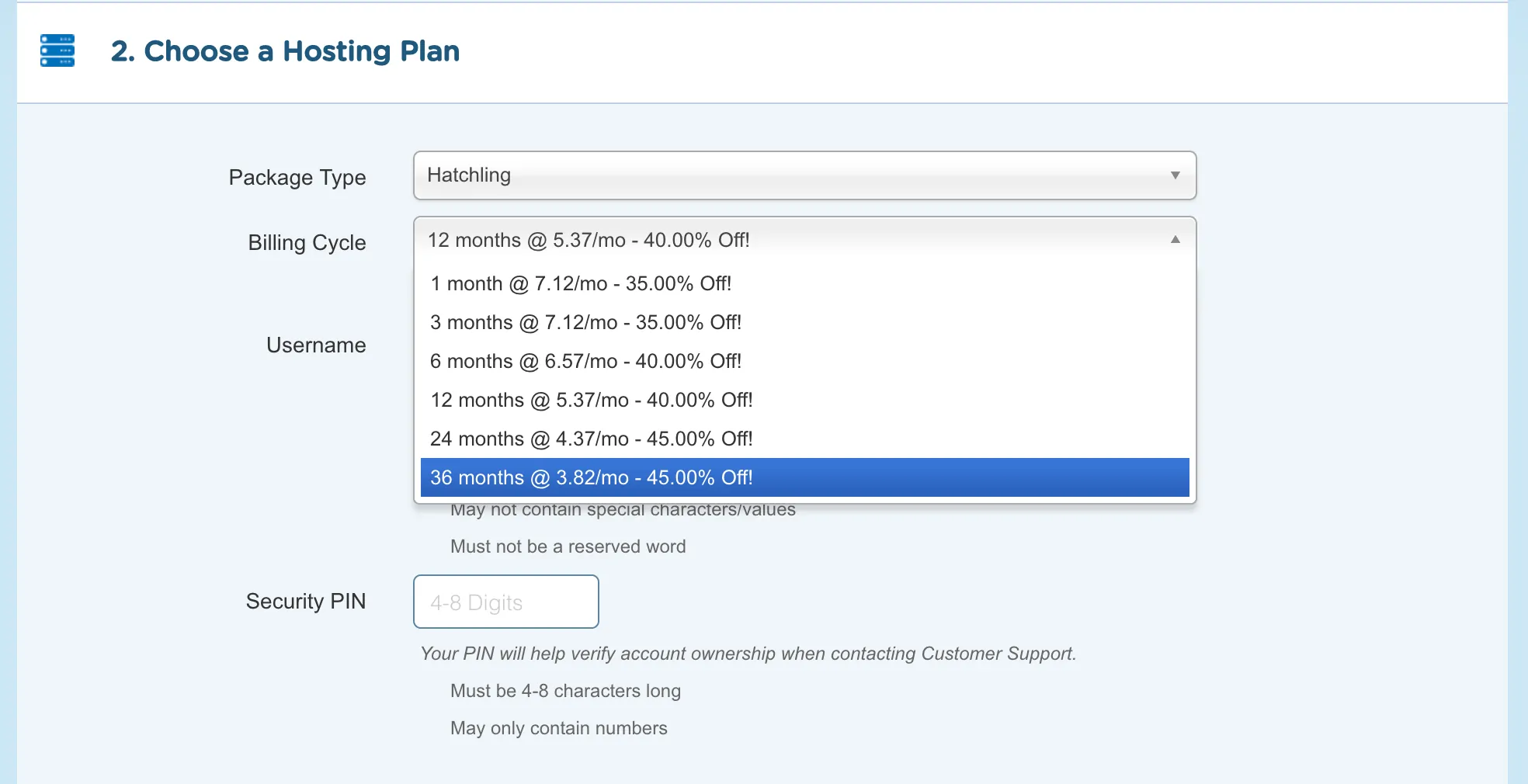 Next you fill out your billing address… I didn't include the screenshot for that.
Now you choose from 4 additional services.
I highly recommend you choose at least the HackAlert monitoring and the Site Backup. We have used our site backups so many times over the last decade.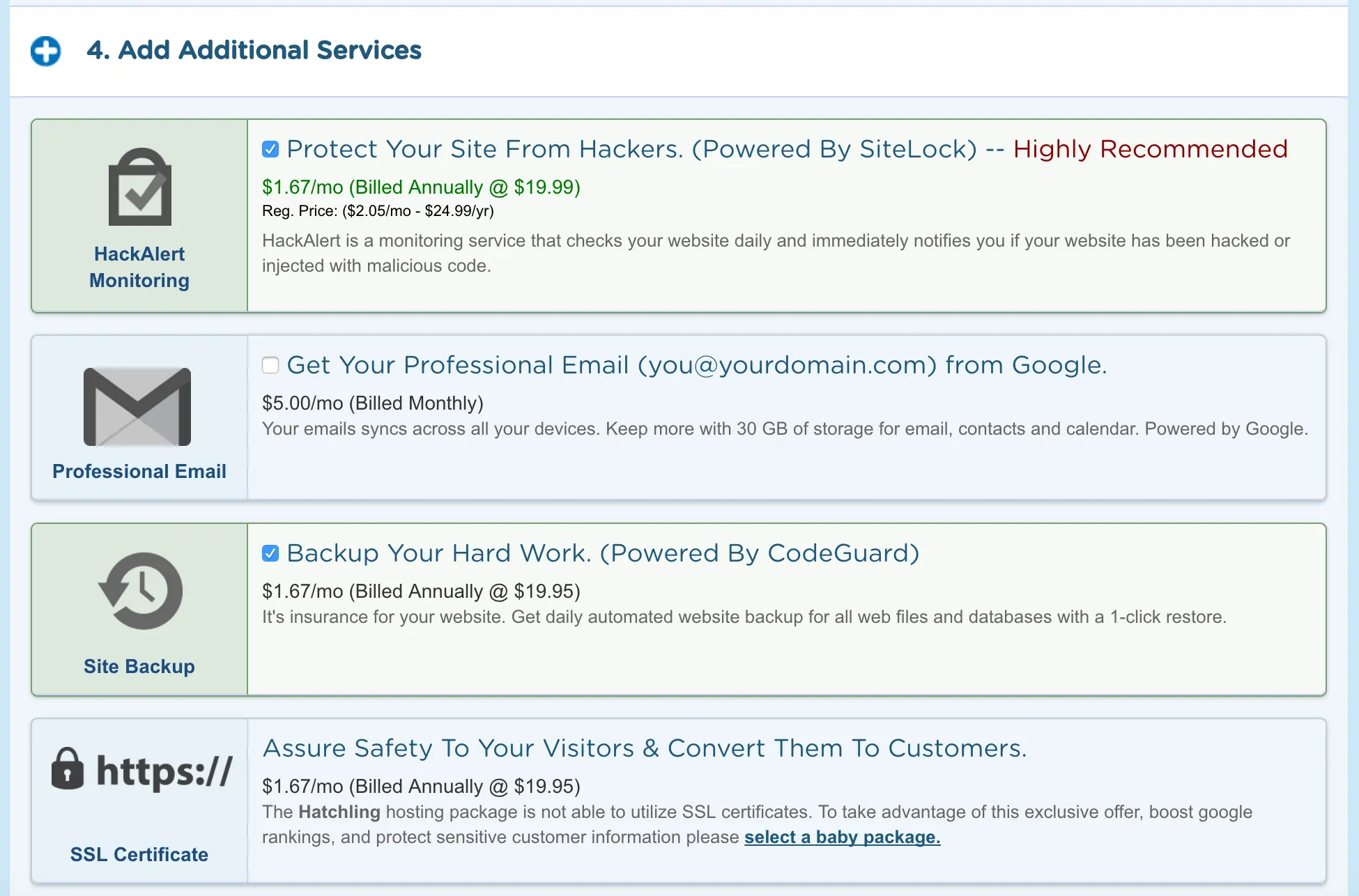 Use our 45% off Coupon Code.
Finally, ensure that our coupon code "5MinMom" has been pre-populated and validated. If it's not there, type it in and hit Validate.

Then review your order and hit checkout.
Step 4: Install Your Blog
Installing WordPress is a couple of simple clicks.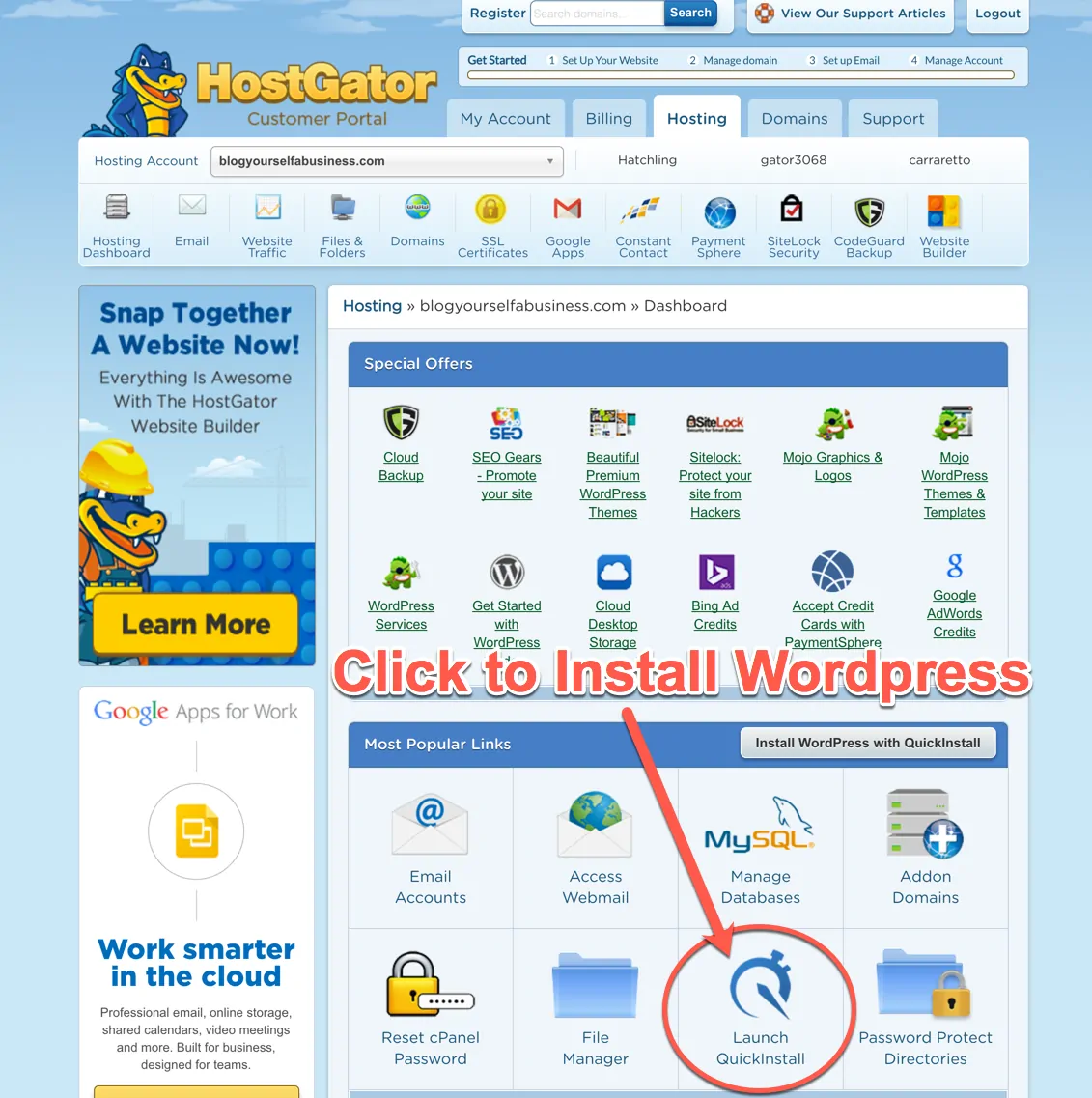 Step 5: Make It Pretty
Once you've installed WordPress, you'll want to install a theme.
We use Genesis as a Framework and a theme from Restored 316 Designs.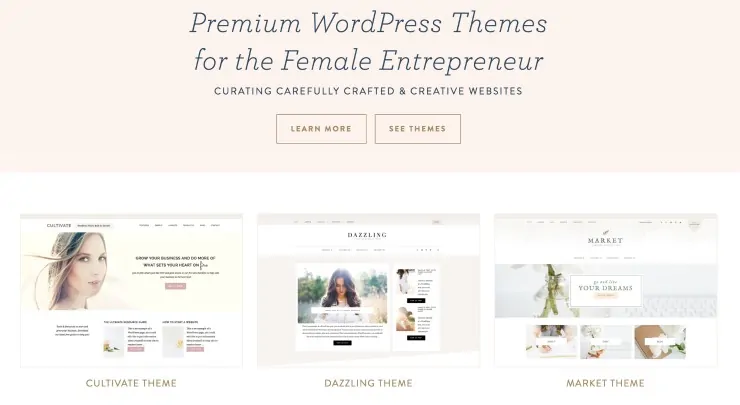 We also highly recommend StudioPress themes.
I like this explanation from the StudioPress site about how the three work together…

Once you install the Genesis Framework, you then can use a theme to instantly make your site look fabulous.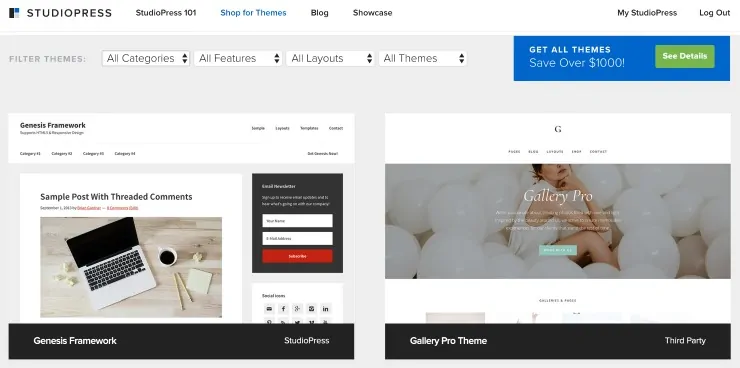 Step 6: Set Up Your Social Channels
Once you've set up your new blog, you'll want to set up all your social channels with a matching name. It is so important to have the same handle across as many channels as possible… especially Twitter and Instagram.
Step 7: Start Writing
Blogging is writing but these days it's also about making images. Whether you're using your own photographs and/or stock photos, ensure that every single blog post has an image.
You want to try to blog as regularly as possible… at least once per week. If your goal is to turn your blog into a business, you'll want to blog even more regularly.
We publish at least one post per day.
Step 8: Keep Learning
Blogging can become a business of it's own or it can be a tool to support another business.
To make your blog and business successful, you must keep learning.
Be sure you're on our Become a Better Blogger email list.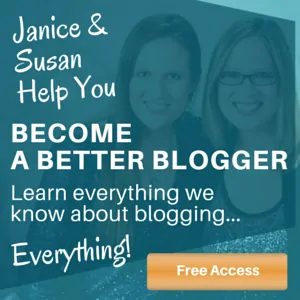 Susan and Janice Tell You Exactly How To Create Blogging Income
How we build influence & manage social media
How we create effective graphics & photos
How we've earned online since 2006
Get Become a Better Blogger tips, tricks and secrets delivered FREE to your Inbox…
Share With Your Friends
We'd love, love, love a tweet or a pin… Thanks so much! 🙂
[Tweet "If you've been thinking about starting a blog, get started now…"]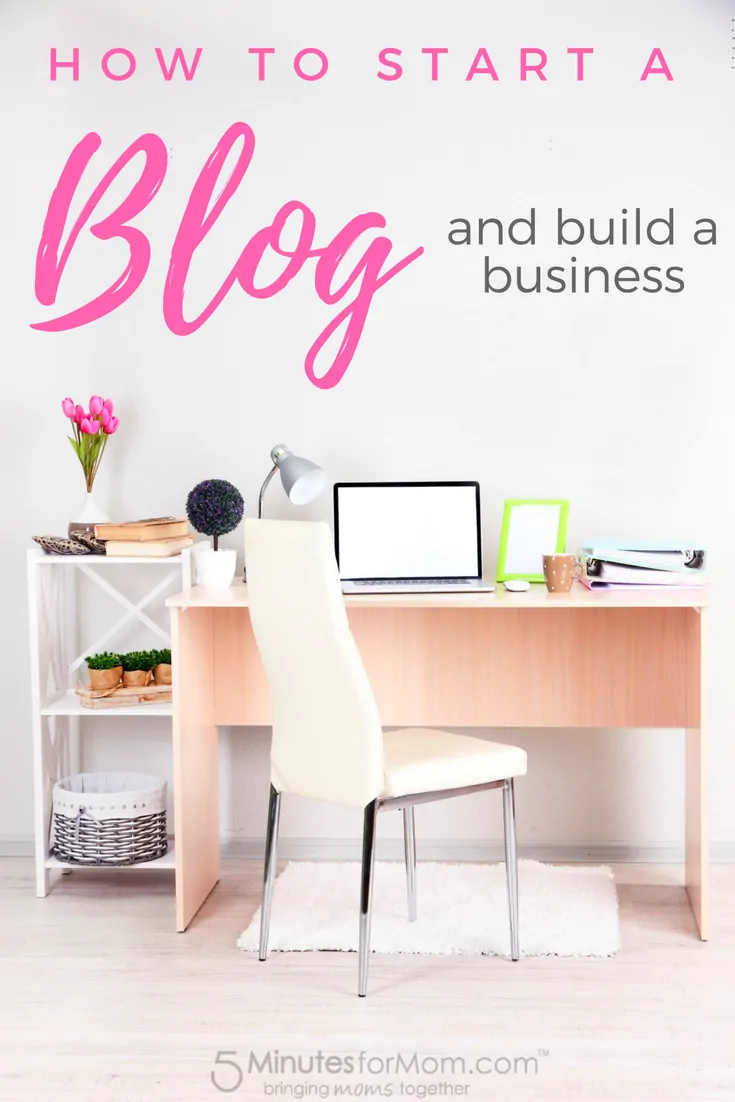 Disclosure: We are affiliates for HostGator and other products mentioned and we recommend that, as a blogger, you also become affiliates for products and services that you love.
Written by Susan Carraretto, co-founder of 5 Minutes for Mom
Talk with me: @5minutesformom and Facebook.com/5minutesformom
Pin with me at pinterest.com/5minutesformom