Positively Speaking
Building Assets in your Kids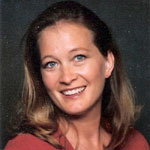 Just ten minutes into most news programs, it becomes obvious that our complicated world is wrought with risk. We can't shelter our children indefinitely, so it's vital we provide them with the environment and tools to successfully handle the choices that will one day confront them.

This will be the focus of our monthly column Positively Speaking — Building Assets in your Kids by Kelly Curtis from Pass the Torch.

Kelly is a professional speaker and writer, a school counselor with an MS in Counseling, and founder of Empowering Youth Inc. She publishes research-based educational products, and regularly speaks and writes about Developmental Assets® and youth empowerment. Kelly's first book is due for release in 2008.

The 40 Developmental Assets® are characteristics of successful, happy and resilient kids. Research shows that the more assets young people have, the more likely they'll resist risky behaviors. It's a common sense approach to building on a child's strengths.

Each month, Kelly will introduce one of the assets; then she'll ask you as readers to brainstorm how you can promote that asset in your home. Most of your families are already asset-rich in many ways. This is an opportunity to celebrate what you're doing right, while supporting your fellow readers and finding ways to strengthen areas needing improvement.

Please join us here at 5 Minutes for Mom the first Saturday of each month, for Kelly's column, Positively Speaking. Together, we'll build assets in our kids.