This post may contain affiliate links. Read my disclosure policy here.
Happy Holidays, y'all! It's Danielle again from Busy Mom's Helper, and today I get to share a really fun tutorial for a Cupcake Jar Gift Idea!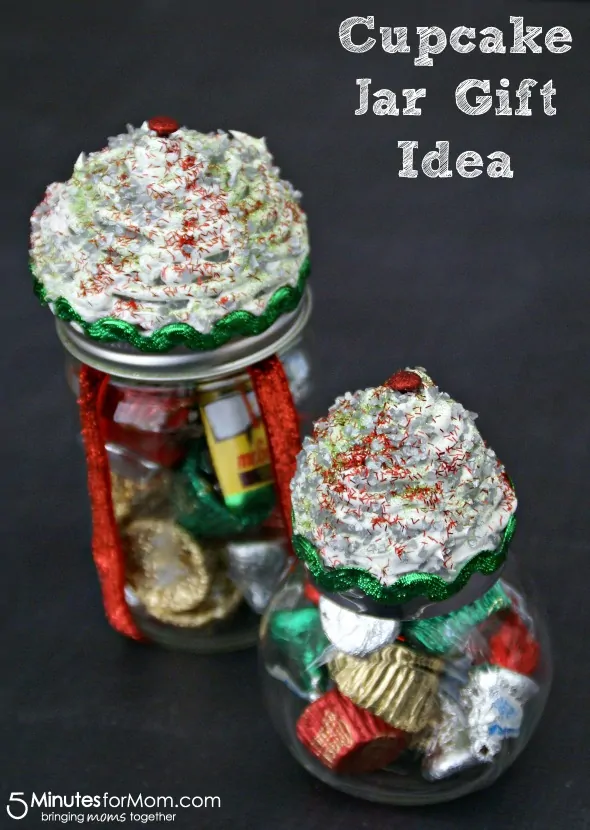 I love this project because it really is totally flexible…you can use whatever jar size you want, change up the colors, make it as intensely decorated or as simply cute as you're in the mood for. You can use white caulking for 'vanilla frosting' or brown for 'chocolate'. I love it!
Supplies Needed
Jar of choice, with lid
Foam ball, cut in half to size of lid
Caulking of choice
Sparkles, beads or other decorations
Bead, clips, or something for 'cherry'
Ribbon, as desired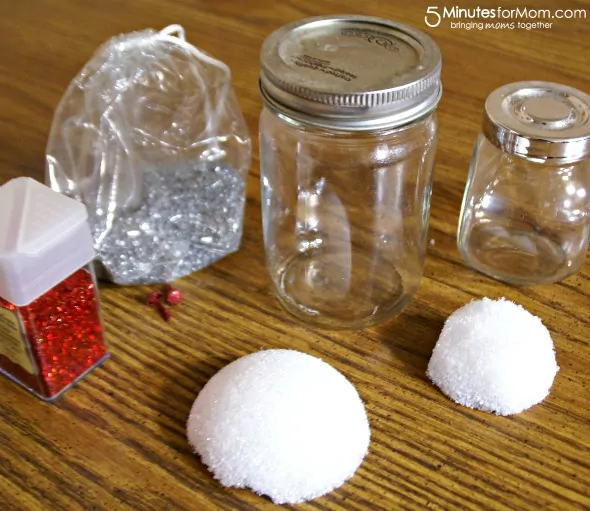 Directions
First, glue the foam ball to the top of the jar lid and allow it to dry.
Get your caulking, and cut the tip so the caulk will come out as thin or as thick as you'd like. Starting at the base edge, slowly work your way around and around, slowly moving up the foam ball. Finish in a peak at the top, just like you're decorating a cupcake with frosting!  
Top it off with a bead, clip or other something red as the 'cherry.  
While the caulking is still wet, add your sparkles, glitter, mini beads or whatever you want to decorate your 'cupcake' with. Finish off with a ribbon around the base of where you began the caulking, to make the 'edge' look more smooth. Once done, allow the caulking to dry completely.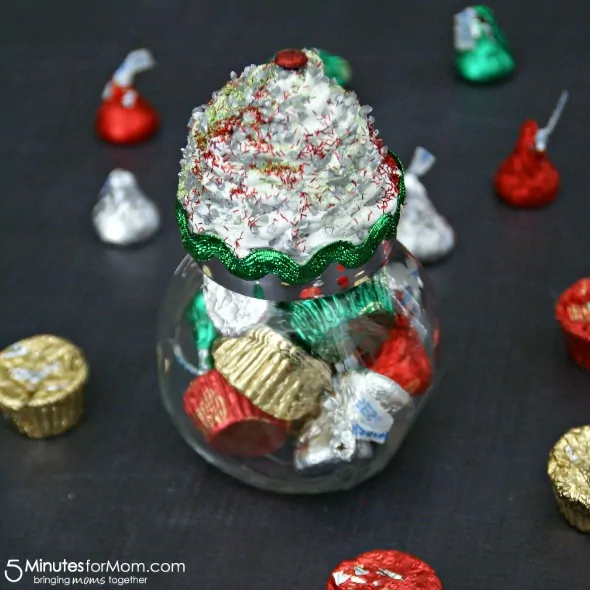 We filled some of our with little holiday candies, and the kiddos are going to give them to some of their closer friends. I've done this for a friend's birthday before, and rolled up some soft, fuzzy slipper socks inside the jar. She loved it! If you want, add a cute note or gift tag…there's plenty around you can find for free to print off!