This post may contain affiliate links. Read my disclosure policy here.

JoJo Moyes has become a breakout blockbuster success since her books have been published in the U.S. Whenever people ask for a book recommendation lately, it seems like Me Before You finds its way to the list.
One Plus One is her latest novel, and if you haven't read it, or JoJo Moyes at all, it's a wonderful read, one I gave 5 Stars. I've linked the title to my review which originally posted on 5 Minutes for Books in July.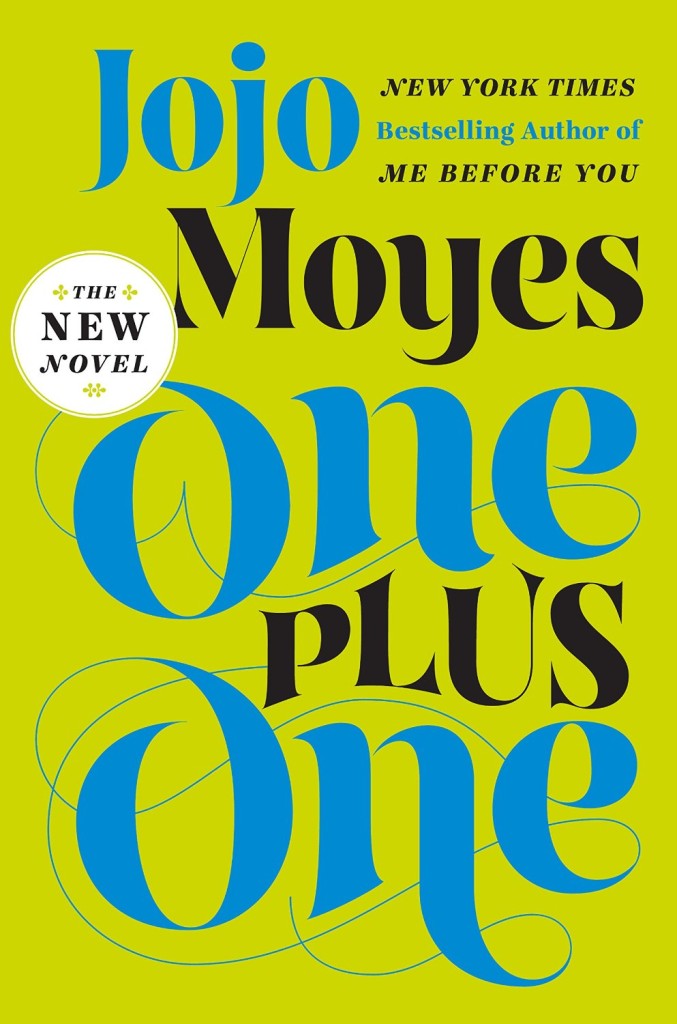 It's the story of single mom Jess. She struggles financially and has put her personal life on hold so she can care for her kids. Her son Nicky is struggling in high school. He doesn't fit in anywhere. He wears black skinny jeans and a little mascara, but he doesn't jive with the theater kids or with the jocks. Tanzie is 11, and she knows what she likes: math and sparkles, but that doesn't win her many friends either. When she has the chance to attend a private school due to her extraordinary math talent, Jess is crushed, because even with a 90% scholarship, their tight budget doesn't have any wiggle room. When they find out about a Math Olympiad that Tanzie could surely win, the prize money from which would cover the first year's uniforms and fees, Jess is determined to give it a go.
Getting to Scotland is no easy feat and her efforts are thwarted time and again. When she's stranded on the side of the road, one of her house-cleaning clients Ed — who is having his own personal and business problems — comes to her aid. Driving his client who helped him get home after he passed out in a bar, her 2 kids, and a very large dog named Norman is not the sort of thing that Ed usually does. Has he changed or has he lost his mind?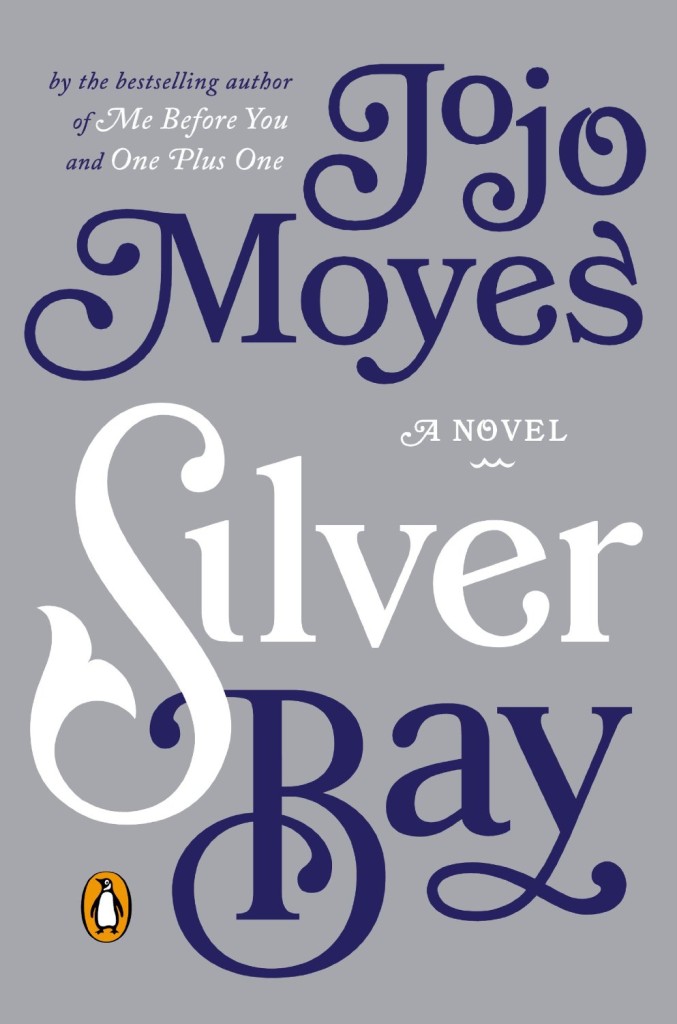 Silver Bay is one of her backlist titles that's been released this year in the U.S. It has a little bit of a different feel and style, almost like a traditional romance (but no bodice-ripping). It has an interesting setting that made the book.
Kathleen is a senior adult, known for having caught a record-breaking shark when she was a teenager. She's run a family hotel for years, but it's seen better days. Mike Dormer flies to the coastal Australian town on business. No one is quite sure what his story is, and this uptight Englishman doesn't quite fit in. He's drawn to Kathleen's niece Liza and Liza's daughter Hannah in a way that he can't quite understand. The longer he stays in Australia, the more he grows to love it — and the people there.
Some of the differences made the book unique as compared to other JoJo Moyes books I've read — the Australian setting, complete with whalechasers — and then there are things that I've begun to see as one of JoJo Moyes' strengths, like characters who have been hurt but are still strong, and well-developed child characters and adult characters who have a warm spot for those young people.
Enter to win both books
Use the entry form below to earn one or more entries to win both One Plus One and Silver Bay novels by JoJo Moyes.