This post may contain affiliate links. Read my disclosure policy here.
Teresa, a 5 Minutes for Mom contributor, shares her thoughts on General Mills and we have a giveaway. She received cereal and a toy to facilitate this sponsored post. All opinions remain their own.
What is your favorite way to kick start your morning? Personally, I'm a strong cup of coffee type of gal. After I have had my first cup, my eyeballs actually begin to function. Then I'm ready for some sustenance. We all need to start with a healthy breakfast and fill up with some whole grains and protein to get the day started properly.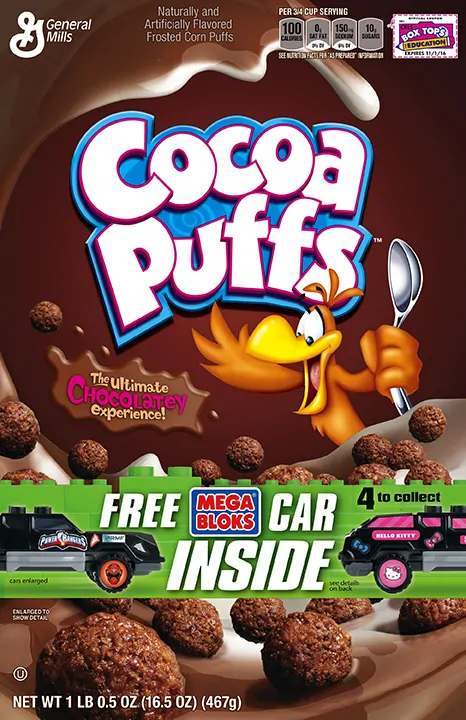 Getting my family of five up and out the door on time in the morning is bit of a task if I am to be honest. Getting three children out the door filled with breakfast is not always easy. That is where General Mills makes it easy for me. On every box of General Mills cereal is the whole grain first ingredient check. I simply see this box and it lets me know how much whole grain is in the box of cereal my children have selected.
My kids get to select a yummy cereal and I get the satisfaction knowing they are eating whole grains and loving it. They don't even know they are filling up in the morning with the whole grains their little bodies need.
General Mills has been surprising American families with free prizes in cereal boxes for more than 80 years! From wrist bands to mini license plates, and whistles to free paint sets, getting a surprise inside your cereal box is part of the heritage of iconic General Mills cereal brands.
And for the first time General Mills if offering free customizable premiums for both boys and girls through a partnership with Mega Bloks. With toys featuring construction play patterns and customization on the rise, the partnership is right on trend. Each participating brand of General Mills cereals offers a free Mega Bloks car with a set of Hello Kitty and Power Rangers stickers and instructions to cut out a pattern to construct a cardboard jump from the cereal box. In addition to the Mega Bloks freebies promoting fine motor skills and construction play patterns for children, the offer leverages hot properties like Hello Kitty and Power Rangers so adults can get into the act, too.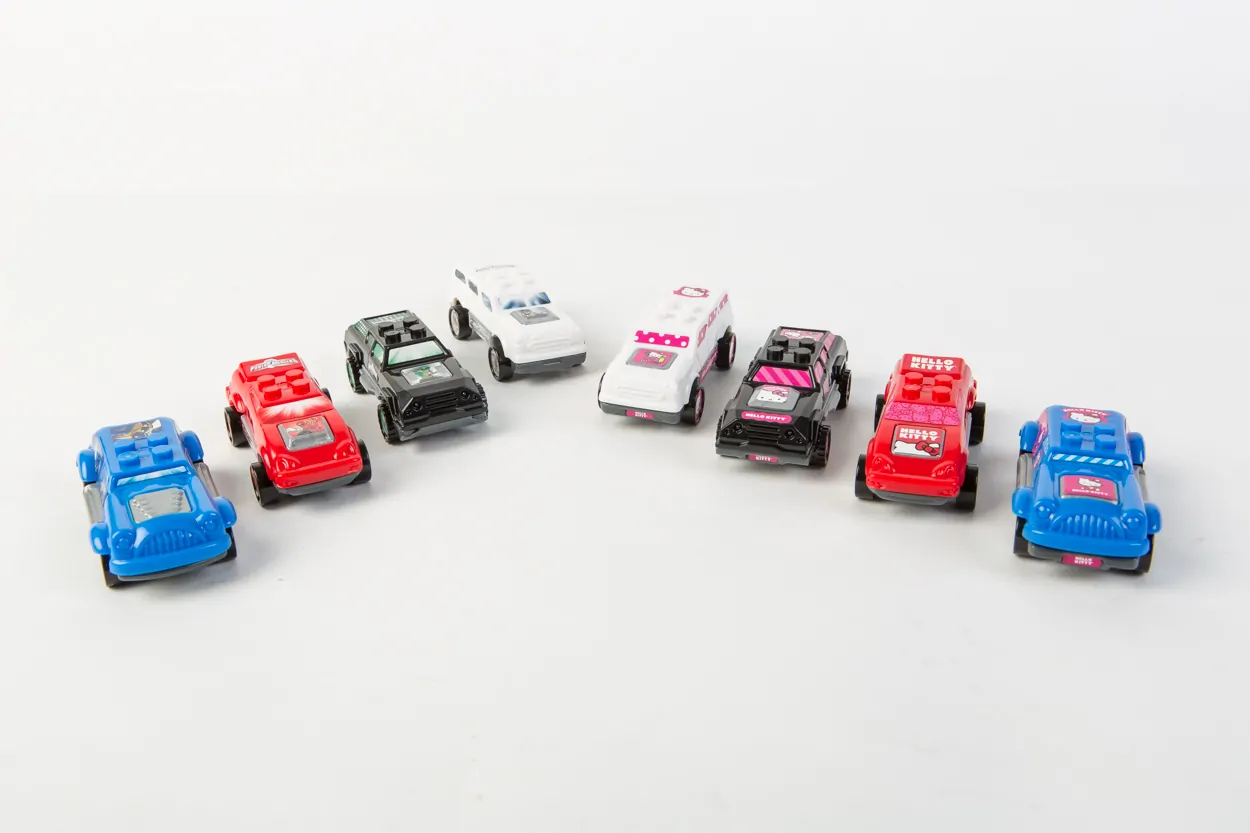 For the first time General Mills is offering free customizable premiums for both boys and girls.Breakfast time can be a bit more exciting these days as General Mills has partnered with Mega Bloks, and are offering cereal lovers of all ages a Mega Bloks car inside specially marked boxes. Inside each specially marked General Mills cereal box, you will receive a FREE Mega Bloks car and a set of Hello Kitty and Power Rangers stickers. Everyone can eat their whole grains and play with the new Mega Bloks car and stickers.
Mega Bloks cars can be found in spe­cially marked boxes of cereal, including Honey Nut Cheerios, Reese's Puffs, Cocoa Puffs, Lucky Charms, Golden Grahams and Cinnamon Toast Crunch.
Be sure to grab your boxes of General Mills cereal before the end of 2014 and begin collecting the eight Mega Blocks cars.
Watch this amazing video to see what you can create with all the empty General Mills cereal boxes. It is awesome!
Enter to win!
One lucky 5 Minutes for Mom fan will WIN the ultimate Breakfast Prize Pack from General Mills and Mega Bloks.
$50 Target Gift Card
Exclusive Mega Bloks collectible car kit
A selection of participating General Mills Cereal Boxes