This post may contain affiliate links. Read my disclosure policy here.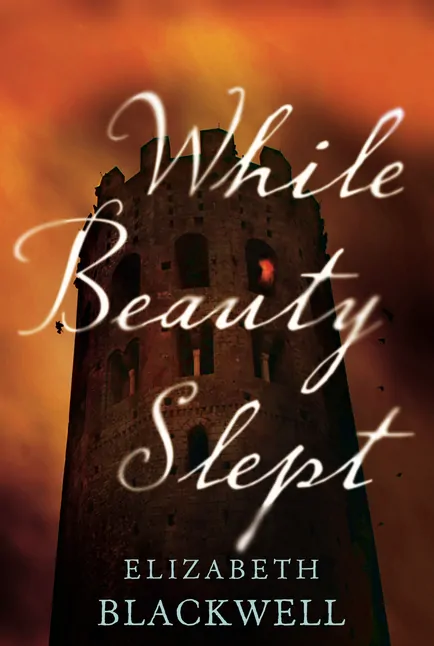 When Elise's great-grand-daughter comes skipping home from the marketplace one day with a tale told by a passing minstrel of a princess locked in a tower for a 100-year sleep, Elise is amazed. She was there and she alone knows the truth of the events that have given rise to this legend. She sits the girl down and traces back over her long life.
While Beauty Slept
sets the tale of Sleeping Beauty firmly within the confines of our own reality, in a medieval kingdom plagued by war, the pox, political infighting and more. Elise is raised as a poor farm girl with an abusive father and a mother worn down by yearly pregnancies. Her mother secretly teaches her to read and write, always promising she'll be more than a poor peasant's wife. She also lets Elise know that her father was someone from the castle where her mother worked as a serving maid, although she guards the man's identity, since he refused to support them. When Elise, her father and one brother are the only ones to survive a bout of smallpox, Elise takes the opportunity to seek her fortune elsewhere–retracing her mother's steps as a serving maid in the castle.
There, she rather quickly works her way up to serving the queen and as such is a companion to the young princess, Rose. She's there when the king's bitter sister promises death and destruction to the kingdom in revenge for perceived slights. And she's there watching the aftermath. I don't want to give away any spoilers, because although you all know the tale, this telling has some new twists.
While Beauty Slept
is well done and imaginative. I enjoyed seeing the tale through new eyes. Elizabeth Blackwell does an excellent job of creating the castle environment with its petty intrigues and passing crushes, its haunted queen who wakes every morning in tears and its brash young upstart to the throne, cruel and careless of others. Although Elise's initial meteoric rise is a bit surprising (from unknown new maid to queen's personal servant), overall the tale is believable. Each character is well-drawn and I especially enjoyed watching Elise mature from rough-hewn working girl to a gracious noblewoman entrusted with the kingdom's secrets. My one gripe with the book is the heavy-handed foreshadowing. It seems every chapter ends with something like "but the road ahead would be rougher than I could have imagined" or "how could I know great tragedy lay ahead" or things like that. It's distracting.
However, While Beauty Slept
offers a historical fiction take on a classic tale, and as such, it's enchanting and delightful. If you enjoy fairy tales, historical fiction, or strong female characters, I can highly recommend this book as a great companion for a winter's evening.
Enter to win