This post may contain affiliate links. Read my disclosure policy here.
Disney sent 5 Minutes for Mom contributing blogger Dawn Cullo to Los Angeles to interview Fergie. Dawn's expenses were paid for the trip but no other compensation was paid and all opinions are Dawn's.
Fergie!
Fergie has achieved success as the singer of the The Black Eyed Peas and as a solo artist. She began her career as a child star appearing on the TV show Kids Incorporated  from 1984-1989. I seriously loved that show when I was a kid and watched it every week.
Fergie entered the room to a thunderous round of applause from our group.  Right away she told us how excited she is to hit the stage and perform at the American Music Awards this weekend.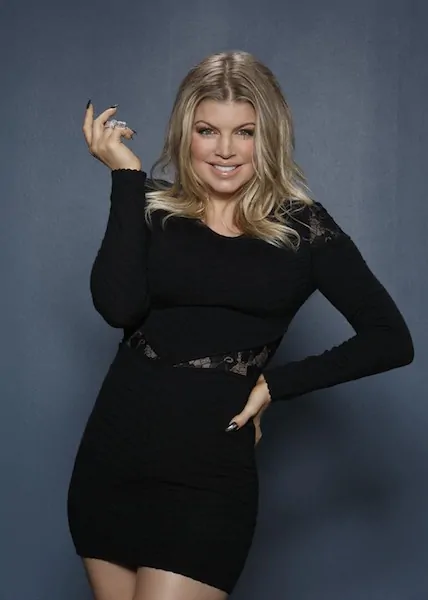 Making Time
In addition to loving music, she has a passion for fashion and reads Women's Wear Daily in the print version. She loves having this time to herself because it is her "me time." Fergie is a true believer in making sure that she has just a little bit of time to herself. The time alone also helps her prepare for the day and provides inspiration upcoming projects.
Balancing Life
Fergie didn't go back to making music right away after her son Axl was born. She felt that spending time at home as a new mom was important.  She wanted to establish a structure of being a new mom before she reintroduced her music career into her life.  She feels blessed that she was able to take the time to spend with Axl after his birth.
Once she had the new mom structure in place she added workouts back into the day, then came writing time, husband time, studio time, rehearsals and meetings.
After her time at home she figured out the key ingredient to having it all. She reveals that "You can have it all, just not all at once."
The Secret Weapon
Fergie revealed that iCal is her secret weapon for keeping everyone sane.  She has a different color calendar for each type of activity such as "Axl and Mommy Time," or "Husband Time" and "Me Time." Fergie feels that if she sees an even balance of colors on the iCal then she is doing it right and balancing it all.
Her mommy time with Axl is very important to her and takes it very seriously. If their time is cut short it makes her very sad, and she knows that he feels it too.
L.A. Love (la la)
The inspiration behind her new single "L.A. Love (la la)" happened when she was at home with Axl. She was writing and listening to the music coming out of Los Angeles; she really felt inspired by all the songs. She is an LA girl and really wanted to be a part of it so she got back into the studio and started working with DJ Mustard.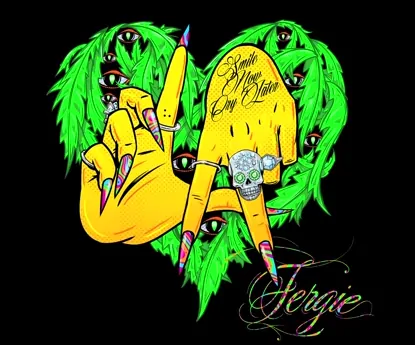 Fergie has traveled all over the world and she feels like her song is a love letter to the world.
Oh, and her son Axl loves her song too!
Now you can listen to her new single "L.A. Love (la la)" here or see the video here. There are a lot of celebrity cameos in her video.   You can also follow Fergie on Twitter.
To be in the same room with Fergie was such an honor, she is a mega star.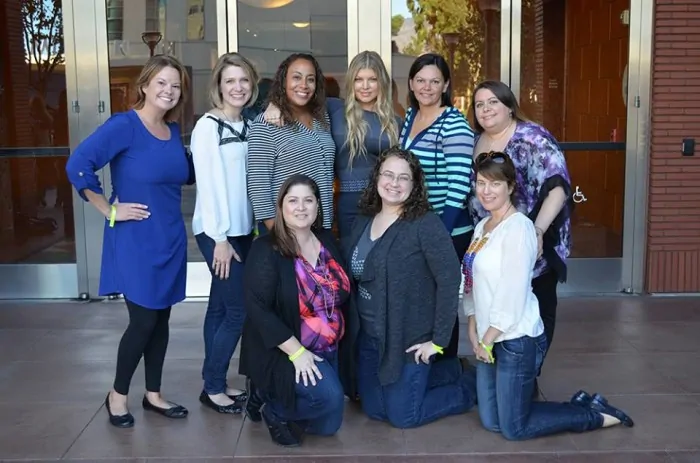 See Fergie on the AMA's this weekend!
Fergie has won 5 American Music Awards as part the group The Black Eyed Peas, but this weekend she will be performing solo.
Fergie will be performing her first single, since 2006, "L.A. LOVE (la la)," from her upcoming album. 
The American Music Awards will broadcast live SUNDAY, NOVEMBER 23 (8:00-11:00 p.m., ET/PT) on ABC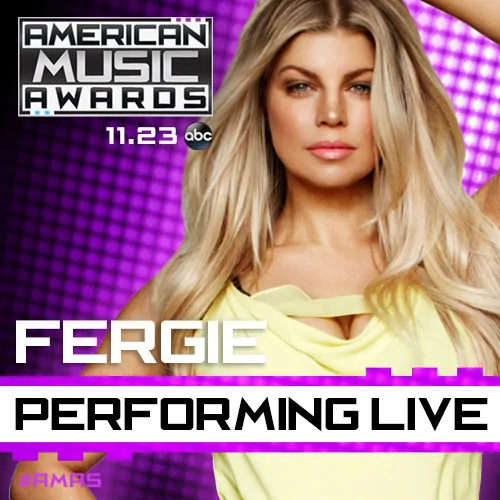 The American Music Awards features performances from today's hottest artists and presents fan-voted awards in the categories of Pop/Rock, Alternative Rock, Country, Rap/Hip-Hop, Soul/R&B, Adult Contemporary, Contemporary Inspirational, Latin, EDM, Soundtrack, Single of The Year, New Artist of the Year Presented by Kohl's, and Artist of the Year.
The American Music Awards pays tribute to today's most influential and iconic artists. The show is produced by dick clark productions and is seen in more than 160 countries around the world. For more information, visitwww.theamas.com, www.dickclark.com or abc.go.com/shows/american-music-awards.
‬
Written by 5 Minutes for Mom Contributor, Dawn Cullo.