This post may contain affiliate links. Read my disclosure policy here.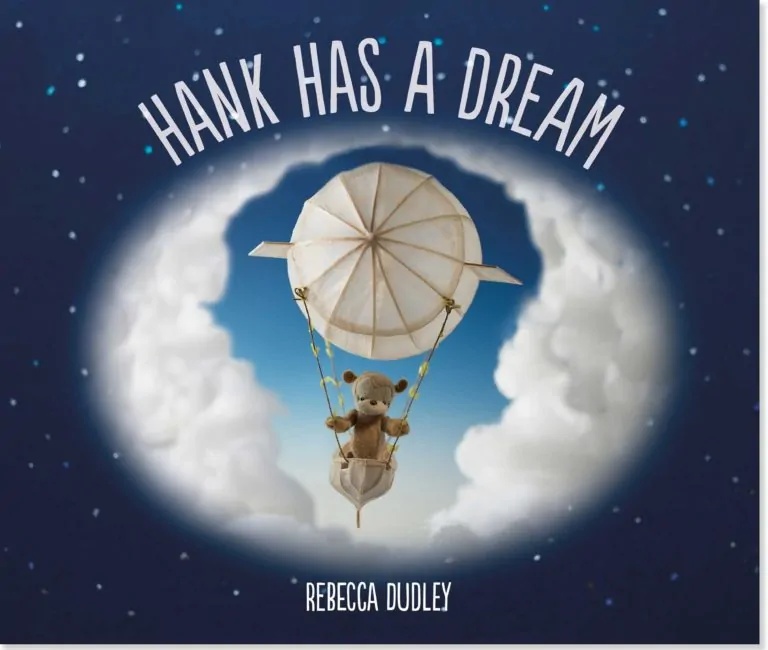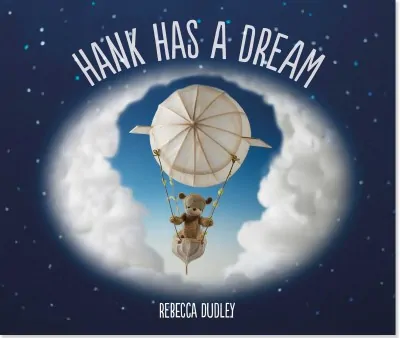 One look at the cover of Rebecca Dudley's newest picture book, Hank Has a Dream, reveals the magic that is to be found in this charming story. "Last night I dreamed I flew!" Hank tells his hummingbird friend, and he proceeds to describe his high-flying adventure.
On one page, Hank is shown telling and acting out his dream to his feathery pal, while on the opposite page, the image is that of the dream's action, almost as though it's being seen through a telescope, as on the front cover. Hank's adventure is gently told, and the tone of the book is quiet, yet still exciting. The text is minimal telling the story of Hank's amazing flying trip, making it a short read-aloud, but the images definitely merit lingering on each page. Not traditional illustrations, these are photographs of the exceptional dioramas hand-crafted by Dudley, and they are wonders to behold.
Take a look at the book trailer created by Peter Pauper Press to get an idea of the uniqueness of Dudley's gorgeous images. (But trust me when I say that they're even more remarkable to see in print!)
Hank Has a Dream makes for a wonderful bedtime book read in a hushed, reverent voice as you invite your child to fall into his or her own magical dreams.
Enter to Win
We have a copy of the charming picture book up for grabs in today's giveaway. Please follow the directions in the form below to enter. Giveaway open to U.S. residents only, please.