This post may contain affiliate links. Read my disclosure policy here.
Disclosure: This is a sponsored post and giveaway, but as always, our writer Jennifer D's opinions are her own.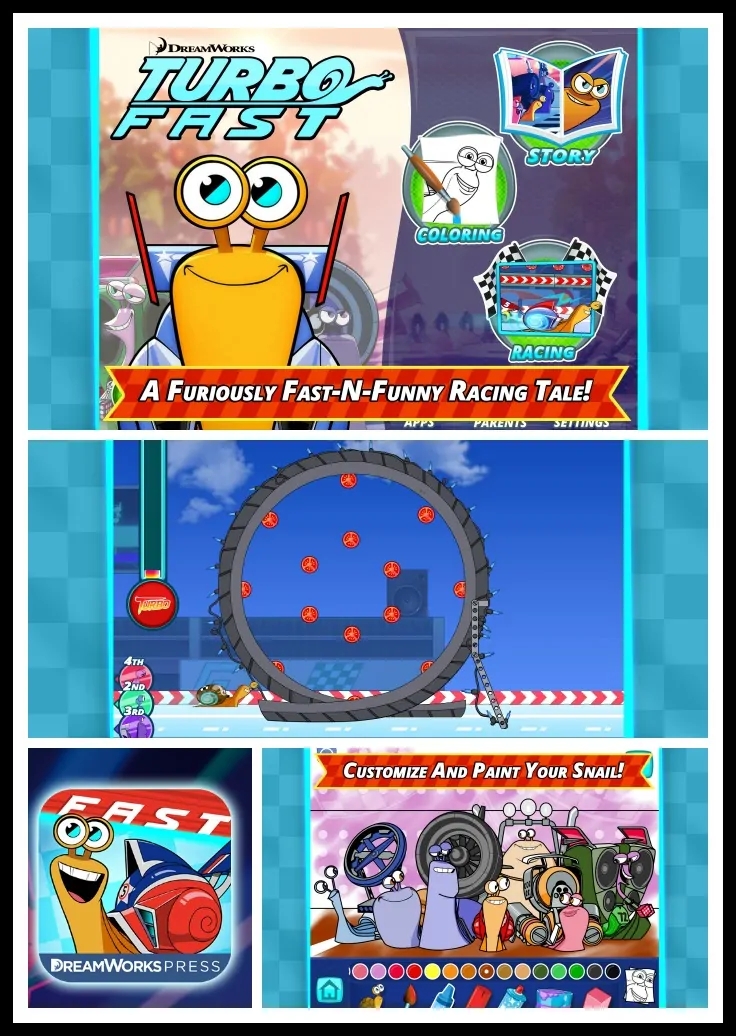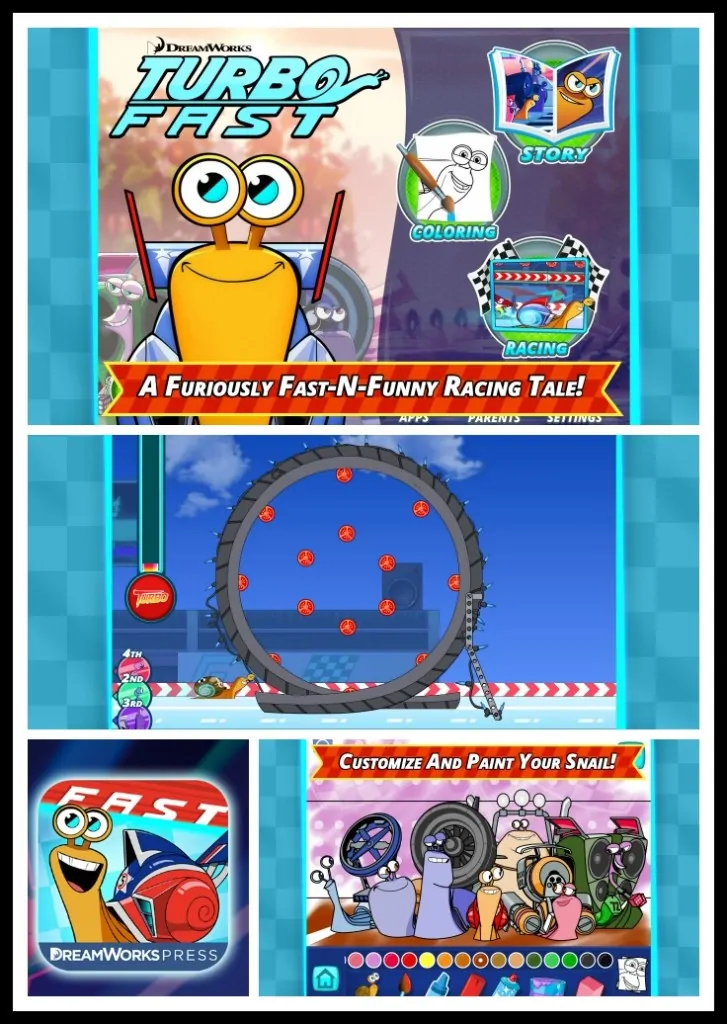 My 10-year-old son enjoys books, like he really does love to read, but the lure of electronics is big. Keeping a book on his ereader tablet He's not in the targeted range of 6 to 8 for this new Dreamworks Press TURBO F.A.S.T. app, but I think that age is the perfect time to incorporate some reading-based apps with the games that all kids are playing on your phone or tablet.
Like other storybook apps, this one has games as well as the storybook element. The story is based on the Turbo F.A.S.T. television series, now available on Netflix.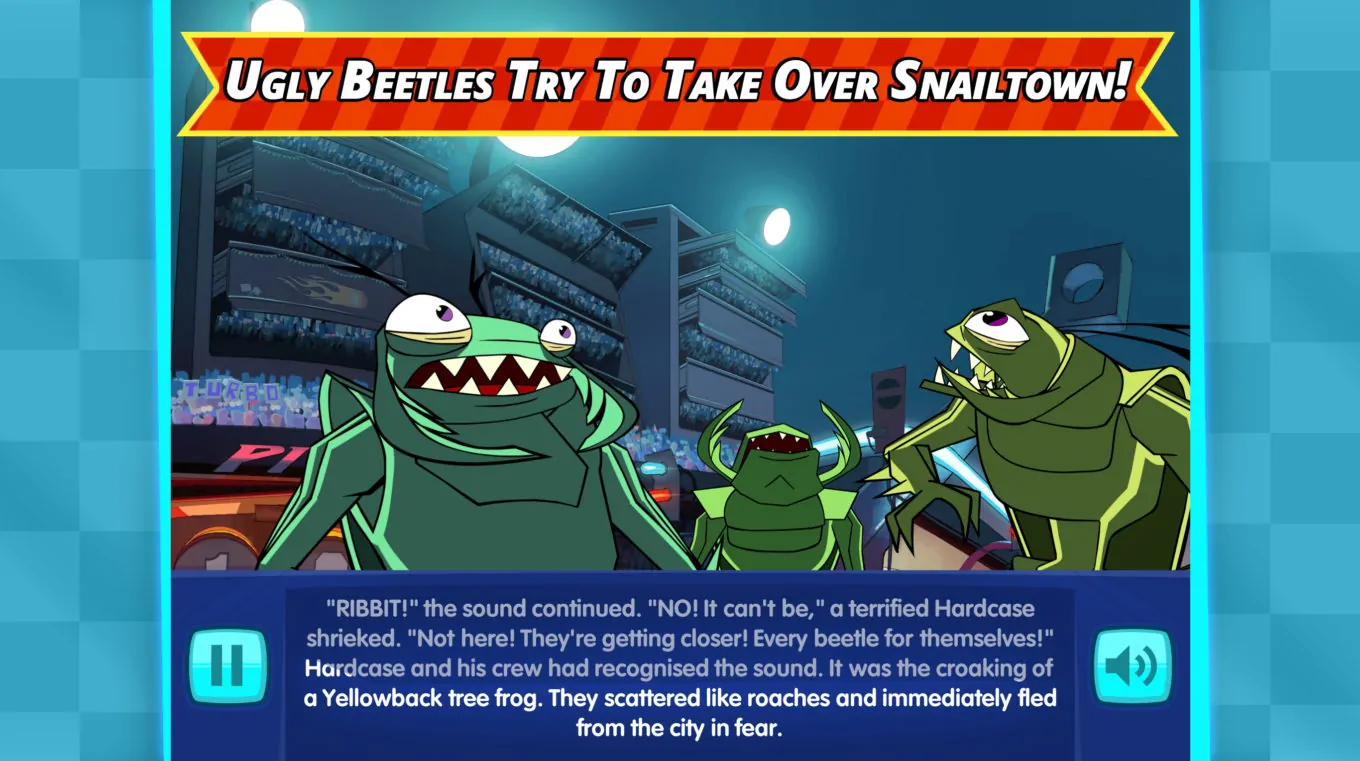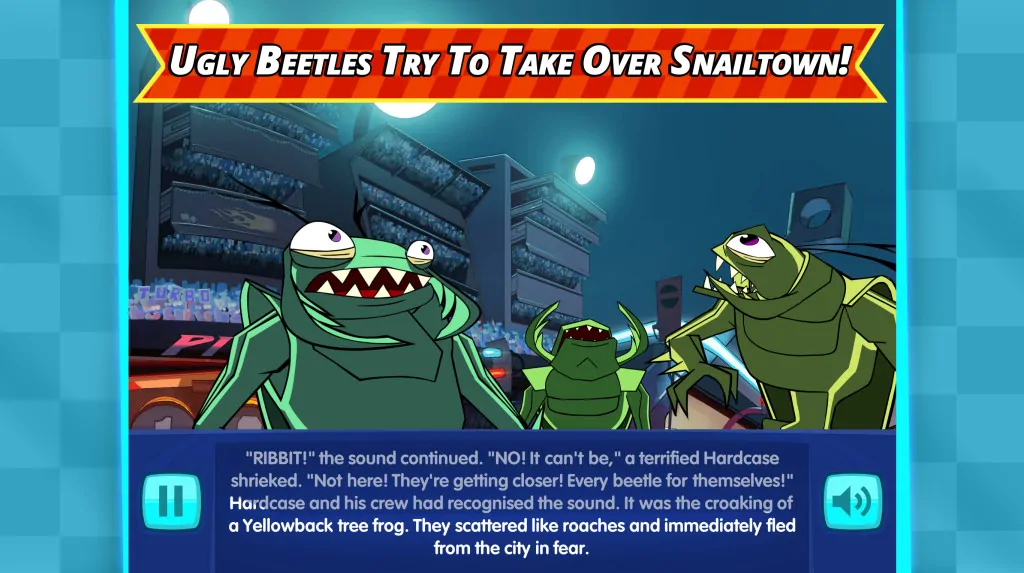 Features Include:
Read along, or listen as the story is read to you.
Find out how F.A.S.T. you are with a robust racing activity!
Customize and paint your snail any way you want in the Turbo F.A.S.T. garage!
Extras:
Bring the characters to life on every page with tappable screen features.
Experience the dialogue, music and rich, racing sound effects just like the TV show!
About the Turbo F.A.S.T Netflix series
Turbo and the gang are causing trouble again in the Turbo F.A.S.T. Netflix series. Picking right up where the film left off, Tito and Turbo return from a world tour. Tito surprises Turbo with a new snail village complete with a snail racing track! But beware, the ugly villain Hardcase challenges Turbo to race. What will happen if Turbo loses the race?
Created by: DreamWorks Press
Available NOW at: Apple's IOS store(iPad, iPhone)
Price: $1.99
Rated 4+
Age groups: Made for Ages 6-8
Win a $50 itunes gift card
Follow the instructions in the widget below to win a $50 itunes gift card, courtesy of Dreamworks Press.