This post may contain affiliate links. Read my disclosure policy here.
Writer Bonnie Way shares a look at Moleskine + MILK Books Photobooks. She was compensated for her time in writing this post but all opinions remain her own.
My 18-month old turns to me with what we call her "wrinkly-nose" smile, an adorable face with a wide grin and twinkling eyes and a bit of a wrinkle across her button nose, whenever I point my camera in her direction. It makes me think that perhaps I take too many pictures of my girls, but hey, they are too cute. On a recent hike with my mom, my oldest (age 6) stopped at every tree and log to pose for a picture, until my mom told her that her iPhone was full and she couldn't take any more pictures.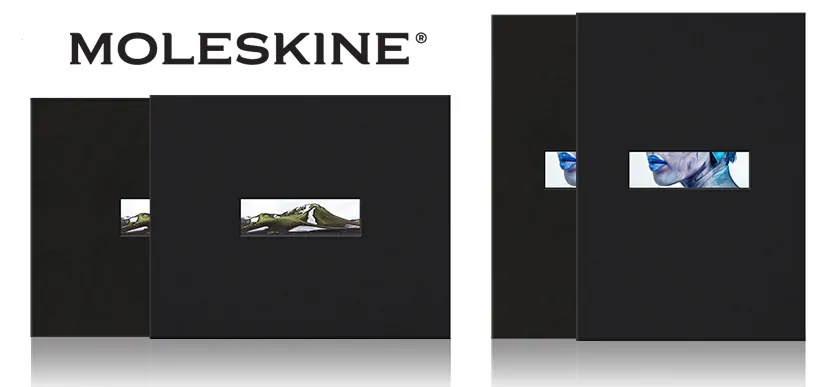 However, the hundreds of pictures I take during a season often just remain on my computer. I love digital for my ability to take pictures and then delete the ones where the girls aren't smiling or are moving too fast for my small camera to capture their movement. Yet often, once I've reviewed the pictures and downloaded them onto the computer, I don't look at them again.
This is why I love photobooks. At the end of the year, or season, or for a special occasion, I can quickly browse through the pictures on my computer, arrange them into a digital scrapbook, then print the book and share all those adorable pictures.
Moleskine + MILK make this process particularly easy. Just pick the format of your book (portrait or landscape, size, etc), upload your pictures, arrange them on the pages and add captions if you want, then print and admire your memories. I've been doing an annual photobook for about five years now, so I've tried various companies and software programs, and I really liked the Moleskin + MILK website.
I wanted to create a small photobook of my daughters this summer for my grandparents. A friend of mine had captured some great pictures of the girls, so I included a few full-page photos of each great-granddaughter. We also made it back to Alberta to visit my grandparents this summer, so I filled one page with nine pictures of our visit. On other pages, I added captions to explain to my grandparents what was going on (especially because my grandma is very forgetful), like Lily's fourth birthday or my graduation or our recent move.

One feature I loved while making my photobook was the ability to drag and drop photos. I had my photo file open on my computer to scan our summer memories, and when I found good pictures, I could simply drag them onto the website to upload into the book. Moleskine + MILK also uploaded the photos in the background, so I could keep working on layout or adding captions while the pictures were being processed. The photo uploader organized pictures either by date or by whether they were used or not, so I could switch between those to select pictures.
One thing I didn't like: I could only delete pages four at a time. Once I got to the end of the book, I flipped back through the pages and found a few pictures that I decided I didn't like any more. However, I couldn't just delete one page–the book would only add or delete pages four at a time. That made it harder to edit and rearrange the pictures.
When the photobook arrived in the mail, the girls were really excited. They love flipping through our family memories. I like the fact that the photo book is a nice size for them to hold and look at pictures, and I don't have to worry about the pictures falling out like I do with my traditional picture-glued-to-page scrapbooks. I really liked the big picture on the front and showcased a family picture taken this summer, along with a title for the book. I can't wait to send it to my grandparents.
Enter to win.
One winner will win a MILK Medium Landscape with 60 Pages plus FREE shipping. Leave us a comment below telling us if you regularly make photo books or if you photos sit on your computer the majority of the time? Use the widget below to enter.