This post may contain affiliate links. Read my disclosure policy here.
5 Minute for Mom contributor, Jennifer Donovan, is here to share news about an awesome contest. This post is sponsored, but as always, our writer's opinions are her own.
One of the most recent nutrition trends seems to be sugar, as in too much sugar can be toxic for us. It seems like everyone out there is trying to reduce their sugar intake, not just for themselves, but for their families as well. And whereas I can make better choices about products I buy, avoiding those with added sugar when possible, I do not want to eliminate baked goods. They are delicious and can also be healthy additions to well-rounded eating.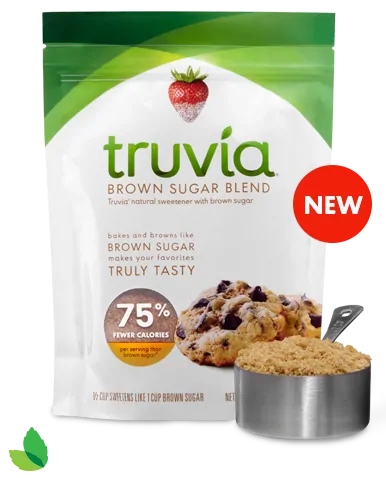 I'm thinking about pumpkin bread here, especially at this time of year. My kids love it, and so do I. The next time I make it, I'm going to try a healthier version by replacing my sugar with Truvia®.
Truvia® has launched a new Brown Sugar Blend, a mixture of Truvia® and Brown Sugar that offers a brown-sugar-like taste, texture, and volume, with 75 percent fewer calories than regular brown sugar. To celebrate the launch, Truvia® is giving all baking enthusiasts the chance to share their talents in the Truvia® Baking Star contest.
Would you like the opportunity to win a trip to New York and an all-expense paid professionally-filmed baking video that will be promoted by the brand?
You have until October 14th to submit your own original Truvia® Brown Sugar Blend recipe.
Be sure to showcase your baking talent, personality and original recipe when you submit your 2-minute video on www.TruviaBakingStar.com. The full timeline for the contest is as follows:
From September 16 – October 14, 2014, fans can submit their videos via www.TruviaBakingStar.com.
From October 21 – October 30, 2014, fans can vote for their favorite of 10 semi-finalists.
Shortly after October 30, 2014, the three finalists with the most votes will be notified that they have won an all-expense-paid trip to New York City with a guest.
On November 19, 2014, the three finalists' baking skills will be judged live by the YouTube Star judges and the Truvia® Baking Star Contest winner will be announced.
YouTube stars April Moore, Byron Talbott, Joanne Ozug and Gaby Dalkin are the judges.
They have already uploaded some videos featuring the new Truvia® brown sugar blend. You can check them all out on the baking star contest page. Along with pumpkin, another great fruit that reminds me of fall is apples. This recipe from Fifteen Spatulas features apples:
Get Social