This post may contain affiliate links. Read my disclosure policy here.
Bonnie is here to share some books great for armchair traveling.
With September more than halfway over, many of us are happily putting away the remnants of our summer vacations and settling into normal routines for the year. Or maybe we're wishing we could have taken a summer vacation, but money and time and kids' schedules got in the way. This Fall, take a trip from your armchair with twelve talented writers who can whisk you away to far away places—and far away times!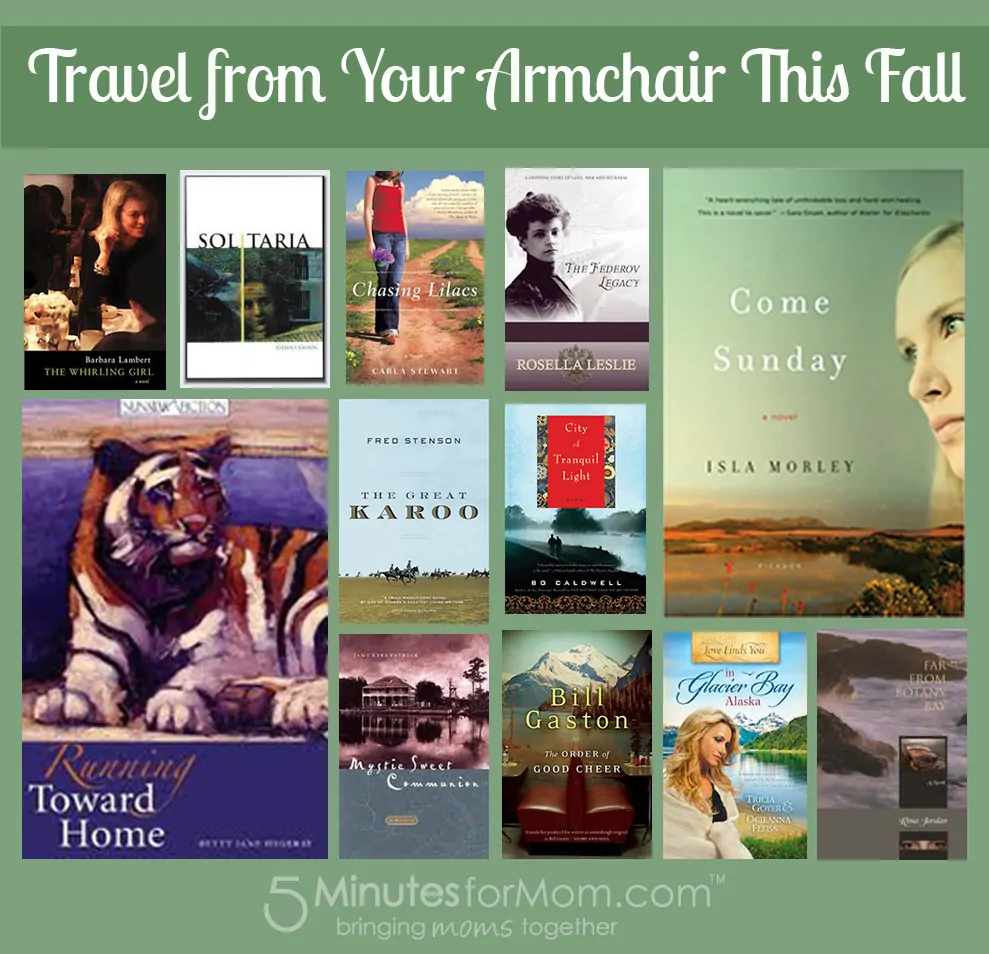 United States: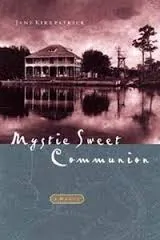 Go back to the Florida Everglades of the 1900s with Jane Kirkpatrick in Mystic Sweet Communion, a novel about teacher and activist Ivy Cromartie Stranahan. Ivy advocated for the Seminole peoples of Florida, helped establish the Everglades National Park, and promoted women's rights.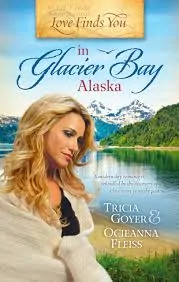 Visit Glacier Bay, Alaska in the past and present with a lighthearted romance Love Finds You in Glacier Bay by Tricia Goyer and Ocieanna Fleiss. Ginny is a modern-day musician searching for love who reads the letters of Ellie, a young woman who travelled to Glacier Bay in 1929. This novel brought back fond memories of Glacier Bay for me and made me want to visit that spectacular park again!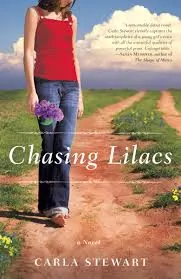 Travel to Texas with twelve-year-old Sammie Tucker in Chasing Lilacs by Carla Stewart. She spent her summer writing letters to her mother, who is in a mental institution. Then her mother comes home and they attempt to live a normal life, until a series of events turn everything upside down again.
Australia: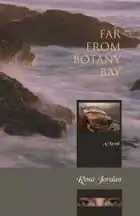 Find out more about Australia's roots as a prison colony with Far From Botany Bay, a novel about the woman who escaped from Botany Bay and sailed successfully across the dangerous Coral Sea to Kapung. Mary Broom's story is tragic and inspiring, and handled deftly by author Rosa Jordan, who brings this woman and her complicated motives alive for readers.
Russia: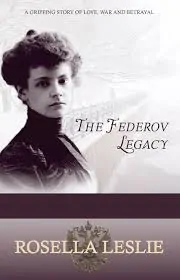 Visit the Russia of World War I with two young women, one Canadian and one Russian, in The Federov Legacy  by Rosella Leslie. Alice and Natalya bring their differing perspectives to the political events of this country in turmoil, which Rosella captures with poetic and poignant insight.
Italy: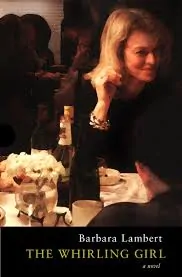 Explore Italy with Clare, a young artist claiming her inheritance and searching for answers about her past in The Whirling Girl by Barbara Lambert. We meet a host of local characters and find out more about Italy along with Clare as she makes friends, falls in love, and discovers a piece of Italy's history.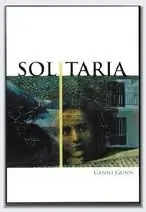 Like Clare, David travels to Italy searching for answers about his family past in Solitaria by Genni Gunn. This story of complicated family relationships is set just after World War II as David's aunt recounts family stories after the discovery of a murdered family member.
China: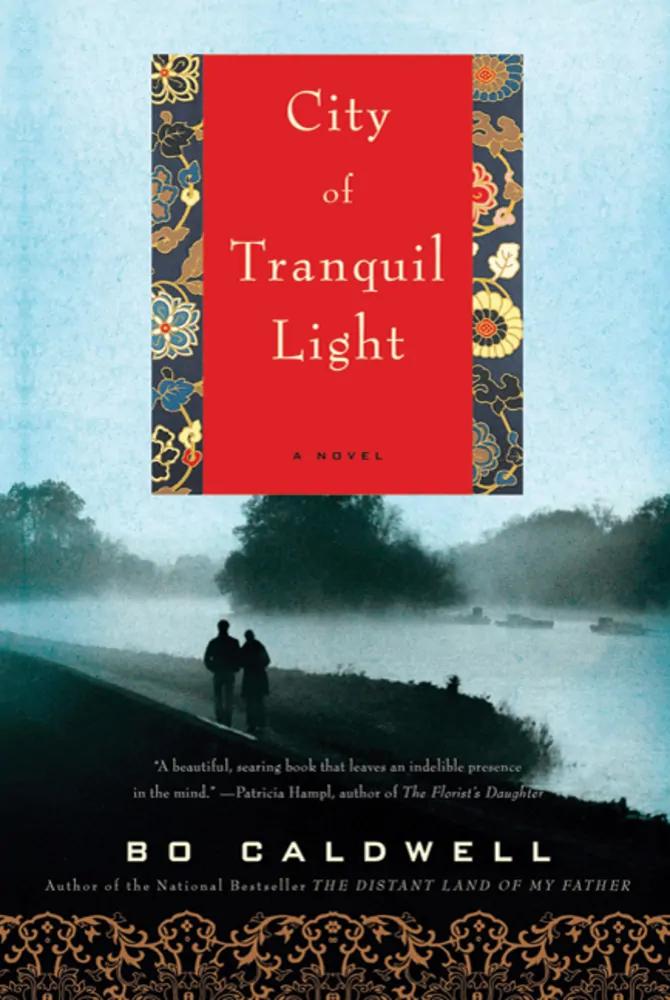 City of Tranquil Light by Bo Caldwell is based up the story of her grandparents, who were missionaries to China in the early 1900s. Bo brings alive this faraway country with all its danger and beauty, its differences from North America.
South Africa: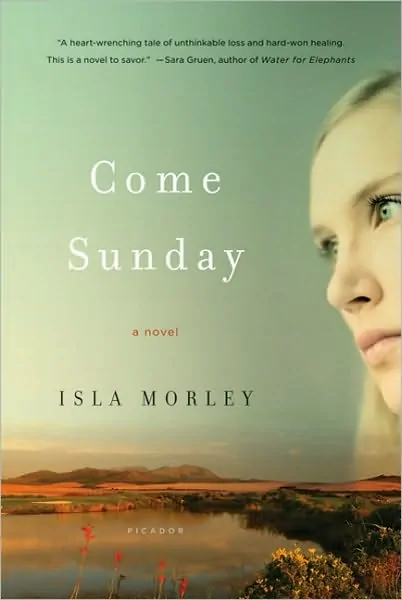 Escape to South Africa with Abbe, a woman attempting to forget her dead daughter and her broken marriage. Come Sunday by Isla Morley is a poignant tale of loss as one woman struggles with her past and her present to find healing and hope in her life.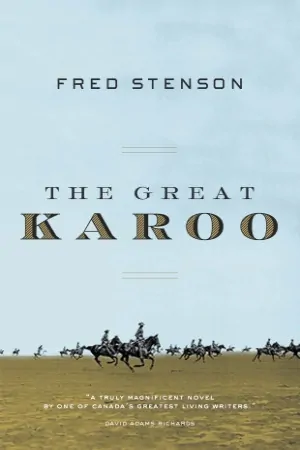 Return to South Africa with Canadian soldiers in The Great Karoo by Fred Stenson. Frank is an average guy who just wants some adventure and gets more than he bargains for when he signs up to fight in the Boer War. Stenson explores politics, human nature and the southern tip of Africa in this fascinating novel.
Canada: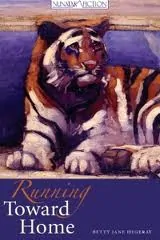 Spent a night at the Calgary Zoo with Betty Jane Hegerat in her novel Running Toward Home . Cory is a twelve-year-old kid on his bi-annual visit to the zoo with his mother. But when her boyfriend shows up, Cory runs off… and ends up staying at the Zoo—overnight.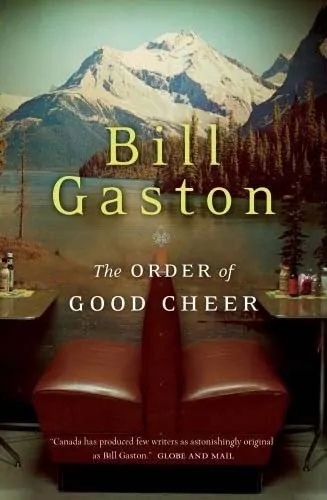 Join The Order of Good Cheer and see Canada past and present through the eyes of Samuel de Champlain, one of our early explorers on the east coast, and Andy Winslow, an ordinary guy in a has-been town on the west coast. Andy reads books and is an expert on every topic, including Champlain, but he's really just waiting for Laura to come back—and now she is.
Find More
Find more great book suggestions on our Books Pinterest Board.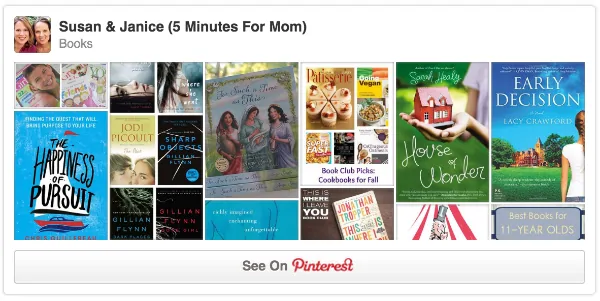 Follow all our Pinterest boards at pinterest.com/5minutesformom