This post may contain affiliate links. Read my disclosure policy here.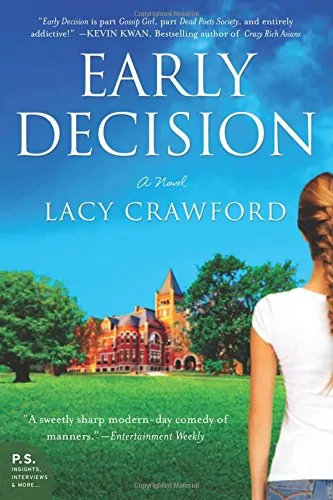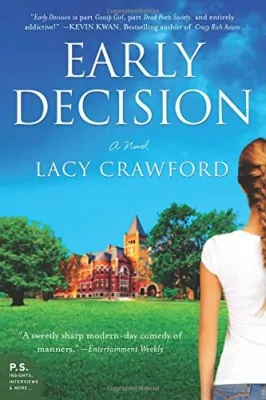 Those of you who have little children under your feet every minute or perhaps have just sent your oldest off to school for the first have heard the platitudes about them growing up so fast, but you can't imagine them leaving the house. My oldest just turned 16 and is in her second to last year of high school. This year we are planning some college visits and this time next year she will be deep in the throes of the college admission process.
That was one of the things that drew me to Early Decision, a novel by Lacy Crawford about the process of getting in to select colleges and universities across the U.S. Like her fictional heroine Anne Arlington, Lacy Crawford was an independent college admissions counselor, which definitely gave the book a realistic feel. In fact, as one who will be looking at the college admissions in a personal way very soon, the essay rewrites made me think and will honestly make me look at my daughter's own essays in a different way.
This is no "how to" book, and if anything it's probably a cautionary tale about how not to parent. The teens in this book have everything, if everything is purely a function of money. In reality, many of them are missing love and support and the ability who they want to be, versus who their parents think they should be.
We meet Hunter, who has been successful in a few areas, but is tired of being shaped by his mother towards that perfect life he's not even sure he wants. Sadie is a kind-hearted daughter of a motivational speaker and a highly successful businessman. She too feels that her strings are being pulled. She will get into Duke, because of her father's influence there, but what does that mean for her? William is lonely and unsettled by the desire to do and be something completely different from what his parents want. Alexis is an overachiever who seems perfectly content in that role, knowing that the world is her oyster. Cristina, the daughter of an immigrant who attends a poor public high school but has intelligence and talent oozing from her pores, provides a different look at what a good education can mean.
The story not only follows this handful of teens, who are wonderful characterized, as they try to decide what to do with the next 4 years, but Anne's own uncertainty about her future. She's not quite sure what to do about her boyfriend or her own future job prospects. Is helping privileged kids really what she wants to do? Maybe she does, but maybe she wants to do it in a different way?
Enter to win
One of you (U.S. addresses only) can win a copy of this book. Start off by leaving a comment saying how soon you'll be sending a child to college, then check it off in the widget and see how you can earn even more entries.
Find More
Find more great book suggestions on our Books Pinterest Board.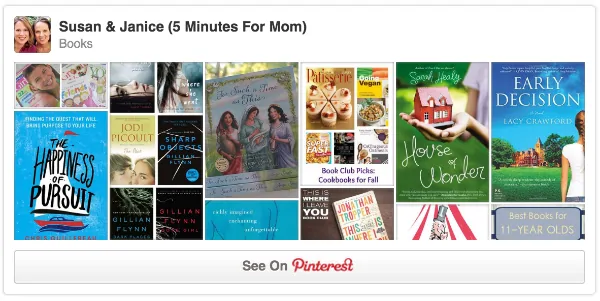 Follow all our Pinterest boards at pinterest.com/5minutesformom