This post may contain affiliate links. Read my disclosure policy here.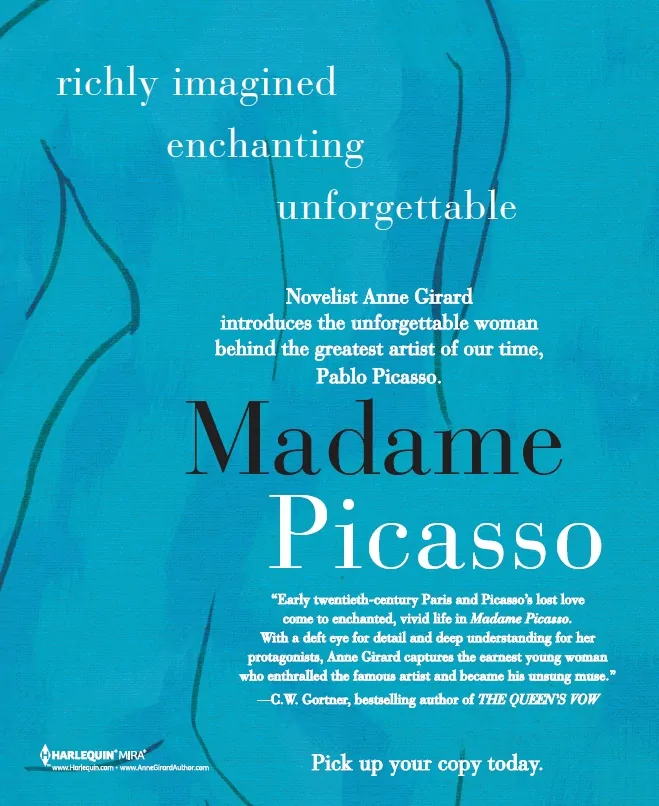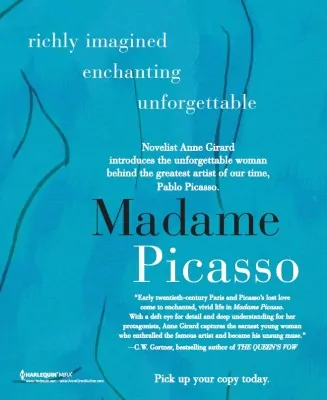 Historical fiction is not my go-to genre when selecting a novel, but wonderful written novels set in a memorable time in history or ones that feature an interesting historical figure or an exciting backdrop of a certain profession are certainly some of the novels which have stuck with me in some way.
Why is this?
I think it's because in reading books of this type, I learn something that I didn't know, whether it's that Picasso often painted in the nude (not painted nudes, but painted while he was nude) or about the behind-the-scenes work at the Moulin Rouge, from last-minute costume repair to the eccentricities of the actresses.
I find history interesting, but I'd much rather give it a face. Lately I've gone out of my way to read novels about the art world, because my 16-year-old daughter is an artist. Whenever we go on vacation, we find the art museum. We are members at our local art museum so we can catch every exhibit. The background that I've gained from these novels has helped me enjoy and understand the artwork so much more! The thinking and lives of these artists is so different than my life that these novels always draw me in and cause me to think about the creative process in a new way.
The Picasso Black and White exhibit that we attended was fresh in my mind, as I read Madame Picasso, a novel about Picasso and his great love. Certain details came back to me, but I know looking at the artwork would have meant so much more to me if I had more of the details that were so richly depicted in the book. I even remember seeing portraits of Eva Gouel who is prominently featured in the book.
This novel is set in Paris in the early 1900s (the same time period as Downton Abbey if you're a fan). Artists and poets such as Picasso, George Braque, and Guillaume Apollinaire are featured as artists, friends, and once World War I comes to France, even as soldiers. What a rich setting for a novel.
Please read my full review of Madame Picasso at 5 Minutes for Books. You can earn an extra giveaway entry (see below) by leaving a comment over there as well.
More about the book and author
Anne Girard is a writer and historian with degrees in English literature and clinical psychology. She has spent extensive time in Paris and lives in California with her husband and children. Visit her official website and follow Anne on Facebook.

In the bestselling tradition of The Paris Wife, Madame Picasso illuminates the untold story of the powerful woman behind one of the most famous men in history. A veteran writer and historian, Anne Girard takes readers from the salon of Gertrude Stein to the glamorous Moulin Rouge and inside the studio and heart of history's most influential artist. Part love story, part history, Madame Picasso is perfect for book clubs and reading groups.
Read an excerpt of the novel here.
Enter to win a fun prize package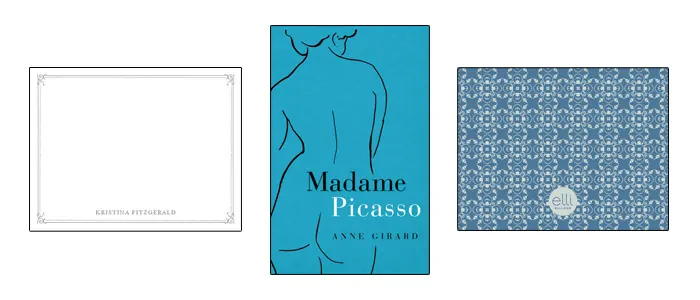 Eva Gouel's correspondence was one of author Anne Girard's sources for the novel. Enter for your chance to win a copy of the book plus personalized Elli cards for penning your own love notes.
Find More
Find more great book suggestions on our Books Pinterest Board.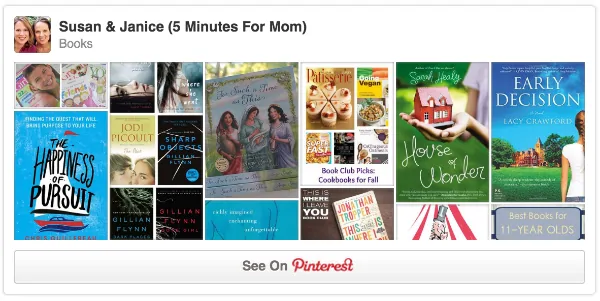 Follow all our Pinterest boards at pinterest.com/5minutesformom