This post may contain affiliate links. Read my disclosure policy here.
Marya Mesa, a 5 Minutes for Mom contributor, takes a look at the QuickPics Photo Manager app. This post is sponsored, but all opinions remain those of the writer.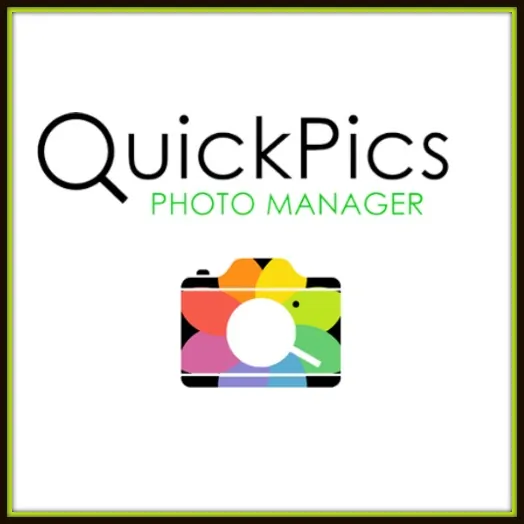 Has your phone become a virtual shoebox full of images that you've snapped on the go? Having trouble finding the pictures you want when you need them? These days most moms carry their smartphones everywhere, enabling them to easily capture pictures of their children. But unless those photos get organized, they can turn into a big mess on your phone.
QuickPics Photo Manager is a must have, time saving app for moms! No more endless scrolling to find that one picture that you've been looking for (and sometimes even then you can't find it!). QuickPics Photo Manager will help you bring order to your digital chaos. Here are some features of QuickPics Photo Manager that set it apart from other photo apps:
Name and tag your pictures
Search your photos
Multiple tagging feature
See all photos from a single event
Zoom bar to view more pictures
Easy photo sharing
Extensive photo editing features
Built in camera
Cloud storage
Easy product support on QuickPics Photo Manager website
Get those photos organized today! QuickPics Photo Manager is currently available, and works on your iPhone and iPad with a single download. The Android version will be launching soon. Download QuickPics Photo Manager at the iTunes Store.
Follow QuickPics on Facebook, Twitter, Instagram and Pinterest