This post may contain affiliate links. Read my disclosure policy here.
Jenny, 5 Minutes for Mom contributor, tests out a HIPSTER™ Baby Carrier and gives you a chance to win your own. This giveaway post is sponsored, but all opinions remain those of the writer.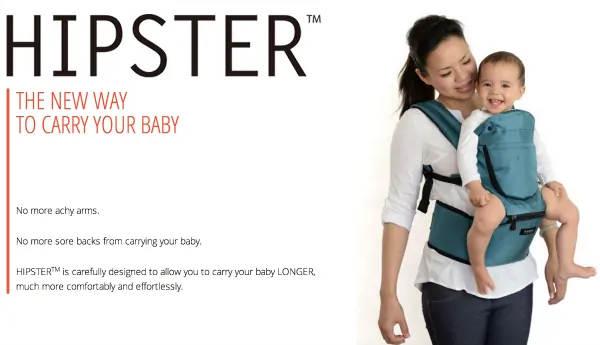 As a mama to two little girls ages two and eight months, baby carriers are a saving grace.  The ability to carry a child and still have my hands free is absolutely vital!  I have used a variety of baby carriers over the past two years, some of which I love and others that I have sold because they didn't work for me.
So I was thrilled to try out the MiaMily HIPSTER™ to see if it would fit my baby-wearing needs.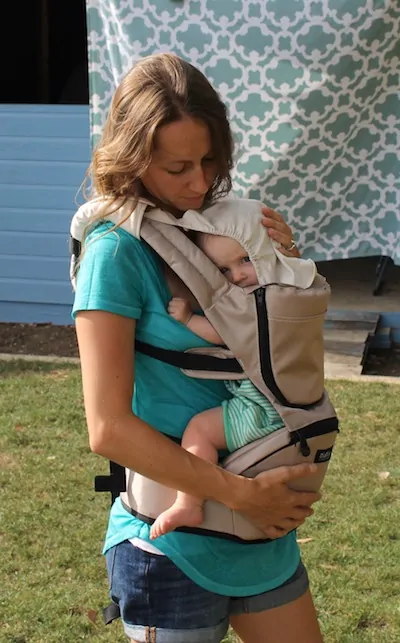 I strapped my eight-month old in and was pleasantly surprised to discover that it didn't feel awkward or heavy.  In fact, I hardly felt as though I was carrying a baby at all.
My daughter snuggled right in and enjoyed her time in the HIPSTER™. This back-supporting carrier boasts an integrated seat that allows you to carry your babe for much longer, more comfortably, and effortlessly.
My daughter, who is very small for her age, was able to easily observe her surroundings due to the Hipster's design that allows babies more freedom without feeling closed in when they attempt to explore.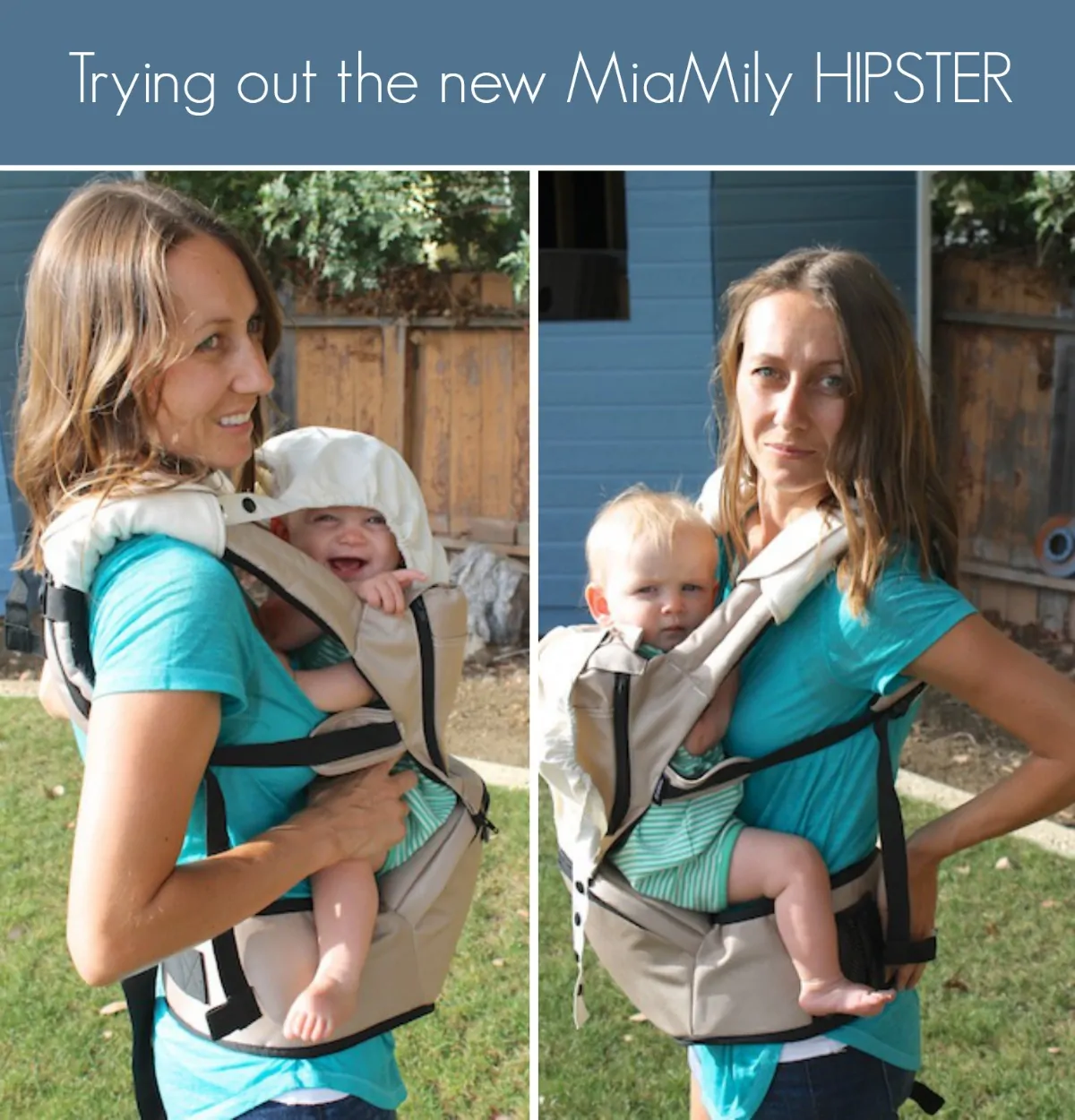 After carrying kids around for years, mamas are sure to experience back issues. However, the HIPSTER™ is specifically designed to prevent back pain.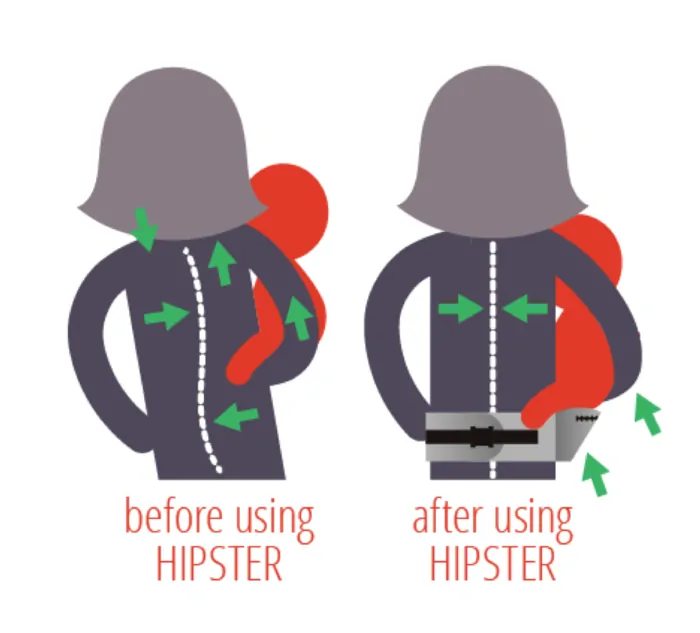 This ergonomically correct carrier is practical and good for your back due to the way it evenly distributes the weight of the child throughout your lower back and shoulders.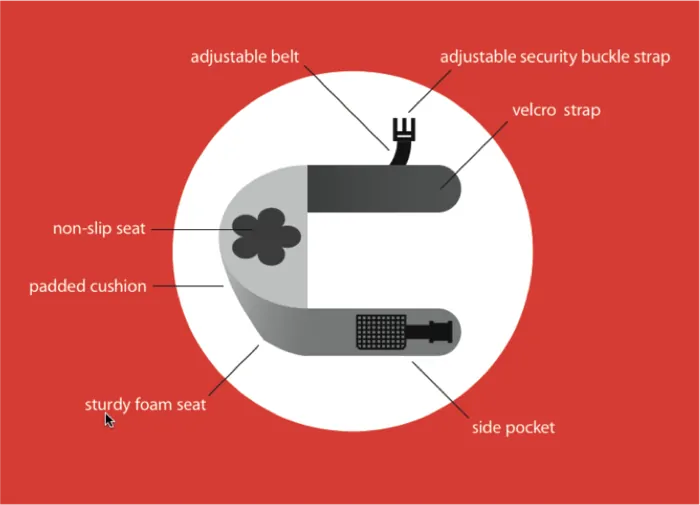 One of the other benefits of the HIPSTER™ is the ability to carry your child a number of ways. Front carriers are easy to find, but hip carriers are much less common and can sometimes feel awkward. By designing a separate attachment to convert your Hipster into a side- carrier, MiaMily has eliminated that problem while also preventing any long term effects of bad posture or fatigue.
With a MiaMily HIPSTER™, you can carry your baby on front facing you or facing out, on either hip, and on your back. There are a total of nine different ways to carry your baby with this product, which means that you can easily find a comfortable position for both you and baby at various stages of their growth.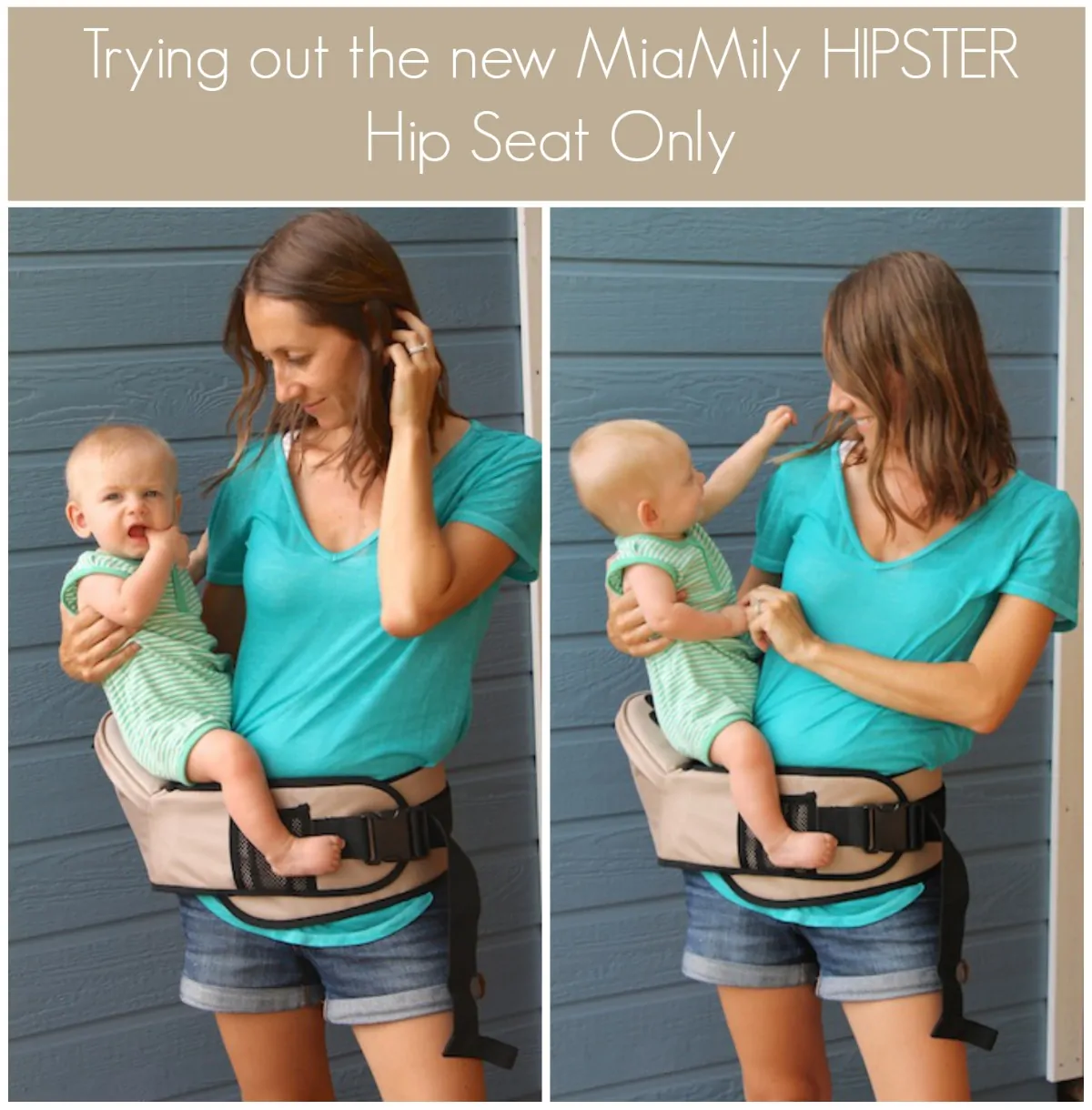 The integrated seat also helps with getting your child in and out of the carrier quickly and without the help of an additional person.
With two children, I often find that I don't feel like bringing both of my kids and a hefty diaper bag into stores.  That's why I love pockets on baby carriers.  The HIPSTER™ provides great pockets and compartments for phones, cash, and more.
What I also love about this unique carrier is that it can be used for ages between three months and three years! There are definitely times when I don't have a stroller for my toddler, but want to keep her from getting into things in a store. I often place her on my back in a carrier and bring in my infant in her carseat. I love that the HIPSTER™ has such versatility.
HIPSTER™ is a unique, back-supporting carrier belt with an integrated seat for your baby to help you carry your little one significantly longer, more comfortably and effortlessly. HIPSTER™ allows your baby more freedom to see and explore the world without feeling enclosed in, and its ergonomic design distributes weight evenly throughout your lower back and shoulders (when used with the attachable carrier tops) to eliminate any long term effects from bad posture and fatigue. One simple movement for a quick slip on or immediate release is designed so that you can get your little one in and out in seconds, or even with just one hand.

HIPSTER™ comes with two bonus carrier straps: 1 shoulder strap carrier + 1 two shoulder strap carrier. Both straps zip easily onto the HIPSTER™ seat base to allow you to stay close to your little one, but free up both hands.
MiaMily truly thought of everything when it comes to this carrier. It combines all the best qualities of the numerous carriers available in today's market.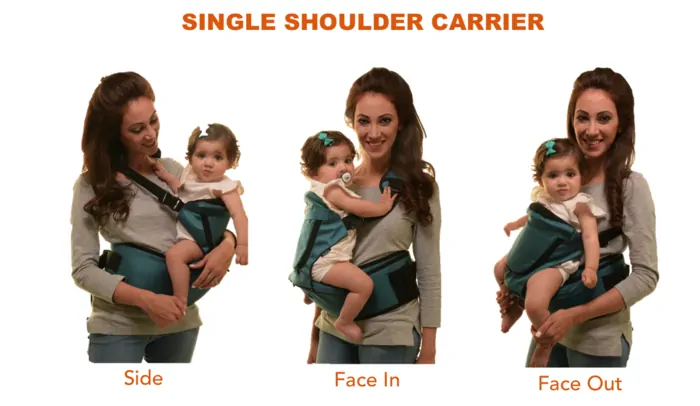 You can learn more about this awesome product and order your own on their website at www.miamily.com and on their Kickstarter page where they reached their funding goal on August 20th.
Like them on Facebook at facebook.com/LifeWithBabyMia page.
Enter to Win
Today, one lucky reader has the chance to win their very own HIPSTER™! Leave us a comment telling us what color HIPSTER™ you like best. We'd also love to hear how old your baby is!