This post may contain affiliate links. Read my disclosure policy here.
Nourish Snacks hit the mark on both taste and nutrition! 5 Minutes for Mom contributor, Jennifer Donovan, sampled a box of Nourish Snacks and is here to share her thoughts in this sponsored post.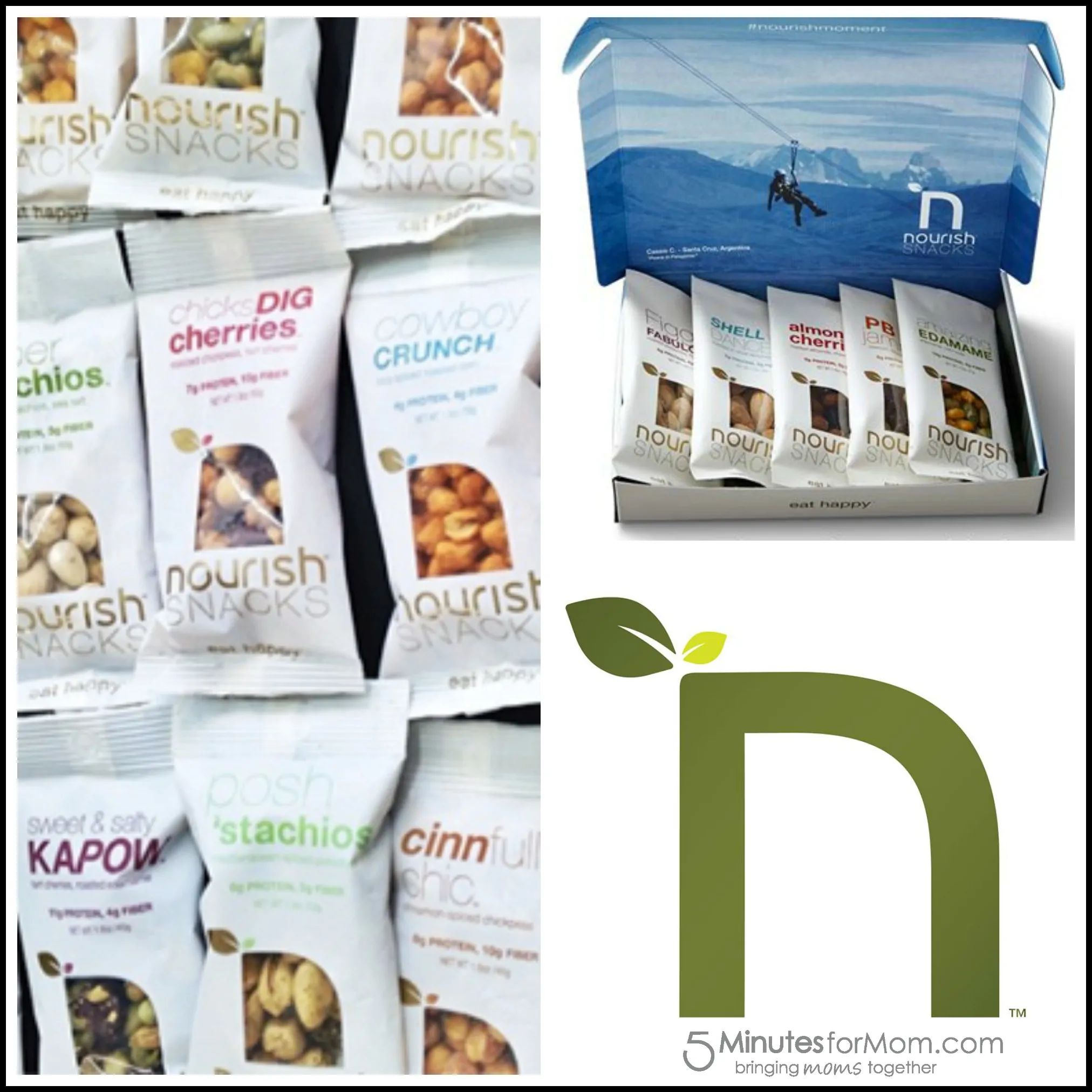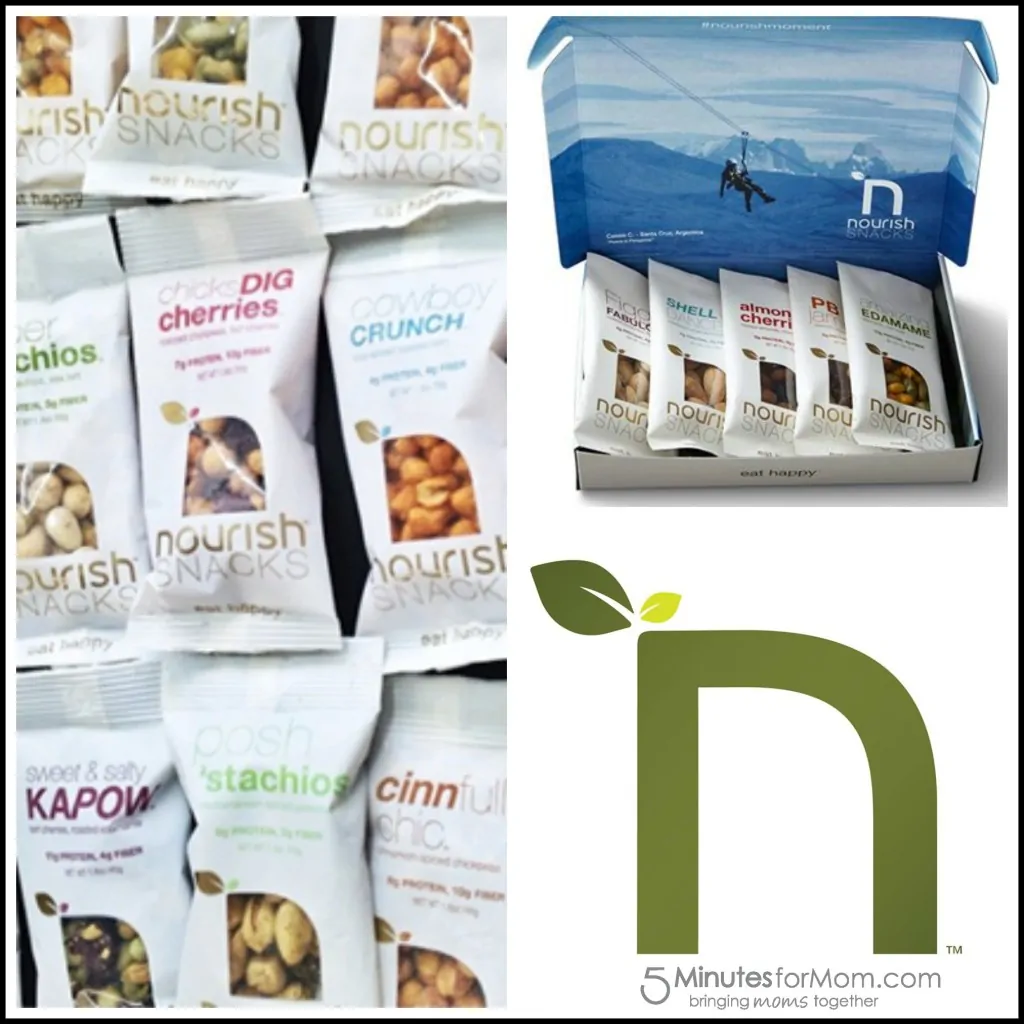 I love getting packages in the mail. Even if it's something that I ordered and paid for, having that package arrive on my doorstep and opening it up and holding it in my hands makes me happy. Of course, surprises are even better. When I received my own Nourish snack box, I was very excited! I didn't know what it would hold, and I enjoyed checking out the 5 different individually-sized snack packs.
I like the size of the packages. It's a little over an ounce, and it's perfectly designed by creator Joy Bauer. Each healthy snack has the right balance of ingredients to help you stay focused and fresh for less than 200 calories. The five snacks that were in this snack box were
Almond to Cherries which I sent with my daughter on a road trip. I knew she'd love it, and she did
Posh 'stachios which I digged into as soon as I got them, enjoying the mediterranean spiced nuts
Cinn-Sational cinnamon spiced almonds and dried apples carried me over with just a hint of sweet when I was at a theme park with my kids
I'm not a huge coconut lover, but my son is, and I like granola, so I'm looking forward to trying Coconuts for You with him
I am saving King Korn for a crunchy salty snack attack, but I know I'll love it
Here's the truth: after receiving and enjoying my first sample shipment I got for this review, I decided to sign up and pay my own bucks for another shipment from Nourish Snacks. For $12.50, I'll get another surprise healthy snack box next week. Another surprise was when I signed up, I got my own affiliate code so that I could invite friends to join. They get their first shipment at half-price, and I get a credit for each person who signs up.
If you don't like the element of surprise, you can also buy packs of 5 of the same snack for $10.