This post may contain affiliate links. Read my disclosure policy here.
Hey ya'all, Danielle here again! I have a confession: I'm totally addicted to my slowcooker! For us busy women (or men), it's just a huge lifesaver. Throw a bunch of stuff in then forget about it a few hours, resulting in a delicious, homemade dinner? I'll take it! This Tequila Lime Roast was so simple, and hubby loved it for his Father's Day dinner!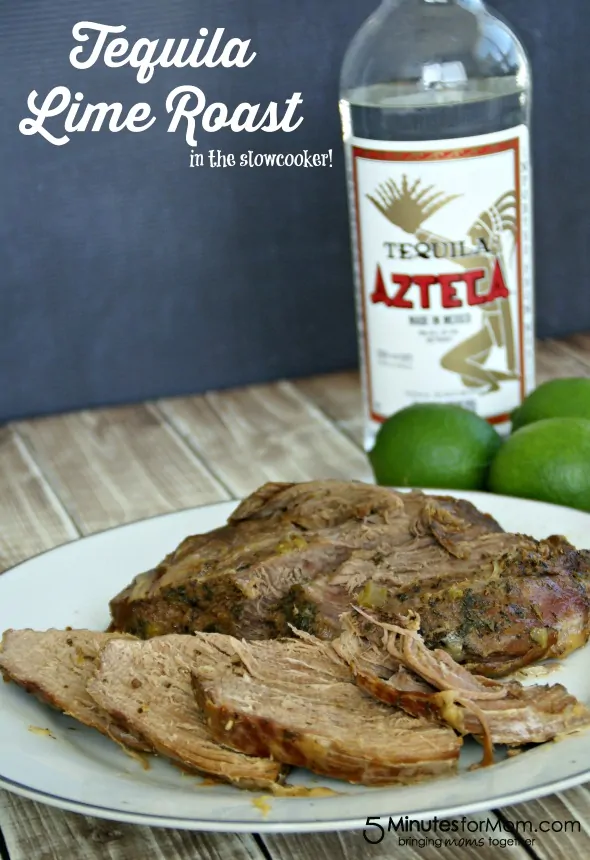 Since my hubby and I are huge foodies, I get kind of nervous on holidays that revolve around him, such as his birthday or Father's Day. I would hate to ruin a meal on his special day! This year for Father's Day he wanted a tender and juicy roast with lots of flavor. I automatically thought of using tequila, and went from there to make this so dang juicy and fall-apart amazing!
Honestly, I never used tequila for a red meat before, so was a bit hesitant to try it. I couldn't believe the flavor, though! Seriously, this will have you begging for seconds (or thirds, as he did)! The other wonderful part? Slow-cooker = super easy for you!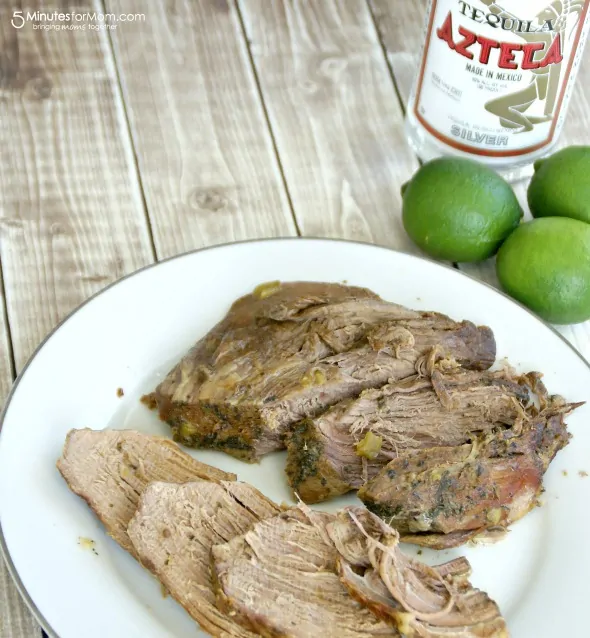 Notes: this was made in our 5-quart slow-cooker. You may need to adjust based on your slow-cooker size.
Ingredients
Large Roast (ours was about 5 lbs)
1 cup Lime Juice
1/2 cup Tequila
1/2 cup Orange Juice
2 tbsp. Cilantro
1 small can (4 oz.) Green Chilis, diced
1/2-1 tbsp. Chili Powder
1/2 tbsp. Garlic, minced
1-2 tbsp. Honey
1 tsp. Salt
3/4 tsp. Pepper
Directions
Mix the Lime Juice, Tequila and Orange Juice in the slow cooker
Combine the Cilantro, Green Chilis, Chili Powder, Garlic, Honey, Salt and Pepper in bowl. Rub this mixture all over your roast. Place the roast in your slow-cooker.
Cook on low for about 6-8 hours, or on high 4-6 hours. Make sure it is fully cooked. Enjoy this flavorful, tender and juicy roast!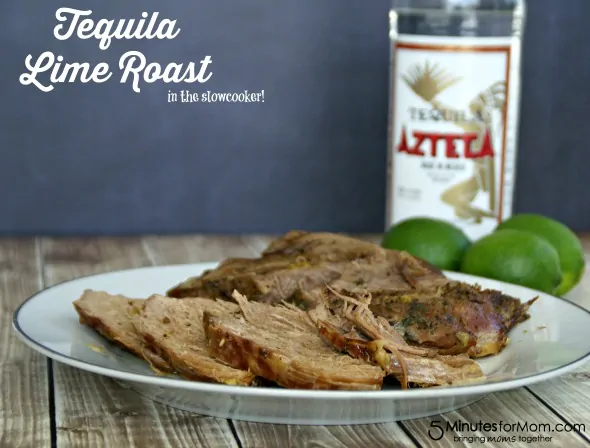 Find more delicious recipes on our Pinterest Recipes Board.