This post may contain affiliate links. Read my disclosure policy here.
Our writer Jennifer D. received a product sample to aid in writing this post. We were also compensated.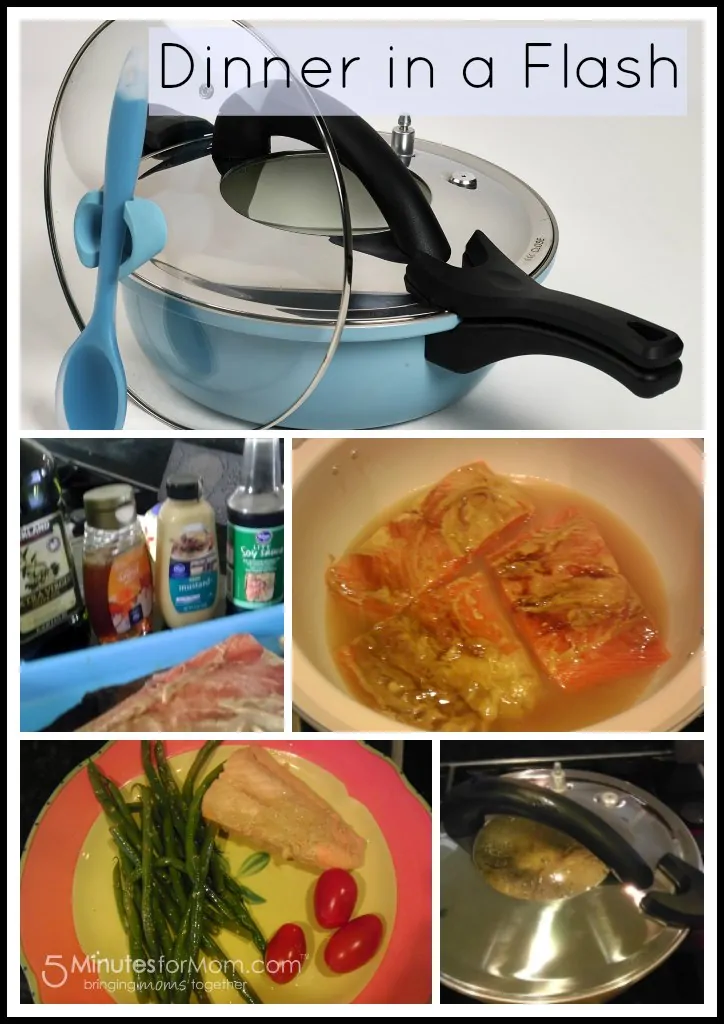 Have you ever used ceramic cookware? I bought a ceramic skillet earlier this year, and I love it. It cooks evenly and clean-up is a snap! When I was offered a chance to sample the 4-Piece Fast Cooker which has a ceramic nonstick surface,I was sold. I enjoy using my slow cooker for soups and stews and roasts, but sometimes I don't get my act together in time to put everything in so that it can cook for 10 hours.
The Anna Boiardi fast cooker system is a low pressure cooker. The lid locks on and seals in flavor and speeds cooking time, but the pressure can easily be released so that you can stir or add ingredients.
The skillet is 5.5 quart, the size of one of the large slow cookers. I love the size of this pan, and I know I'll use it in place of my dutch oven with the clear glass lid that is also included.
I have used it twice, with great results both times. I will say that I'm not sure how good a seal I've gotten. It seems like some steam is still escaping on the sides, not through the valve. But regardless, I have gotten the locked-in flavor that is promised.
I made my Mexican minestrone soup. It's one of those recipes that usually cooks for 8 to 10 hours in a slow cooker. However, it's mostly canned and frozen veggies, and some fresh new potatoes. It doesn't really need to cook that long, but that's what builds the flavor. I cooked it on the stovetop for about 90 minutes with great results.
There's a recipe book included, with mostly Italian recipes (what else would you expect from a Boiardi, granddaughter of the founders of Chef Boy-ar-dee!?), but also general cooking instructions for all types of proteins, beans, rice, etc. I got the idea to try my favorite salmon recipe. I love this marinade that I developed. I've grilled my salmon, cooked it on my stovetop grill, microwaved it, and baked it. I've never tried this sort of low pressure cook, similar to poaching. The whitish color is not attractive, but the flavor was outstanding!
Enter to Win
Giveaway of 1 Fast Cooker open to US only
Retail Price: $69.99 Can Be Purchased at: Bed Bath & Beyond
Anna's Twitter handle is @aboiardi and her website is: http://annaboiardi.com/
Easy salmon made even better by Anna Boiardi