This post may contain affiliate links. Read my disclosure policy here.
Relativity Media paid Jennifer D.'s expenses and provided access to the cast and crew of The Best of Me movie. Our writer's opinions are her own.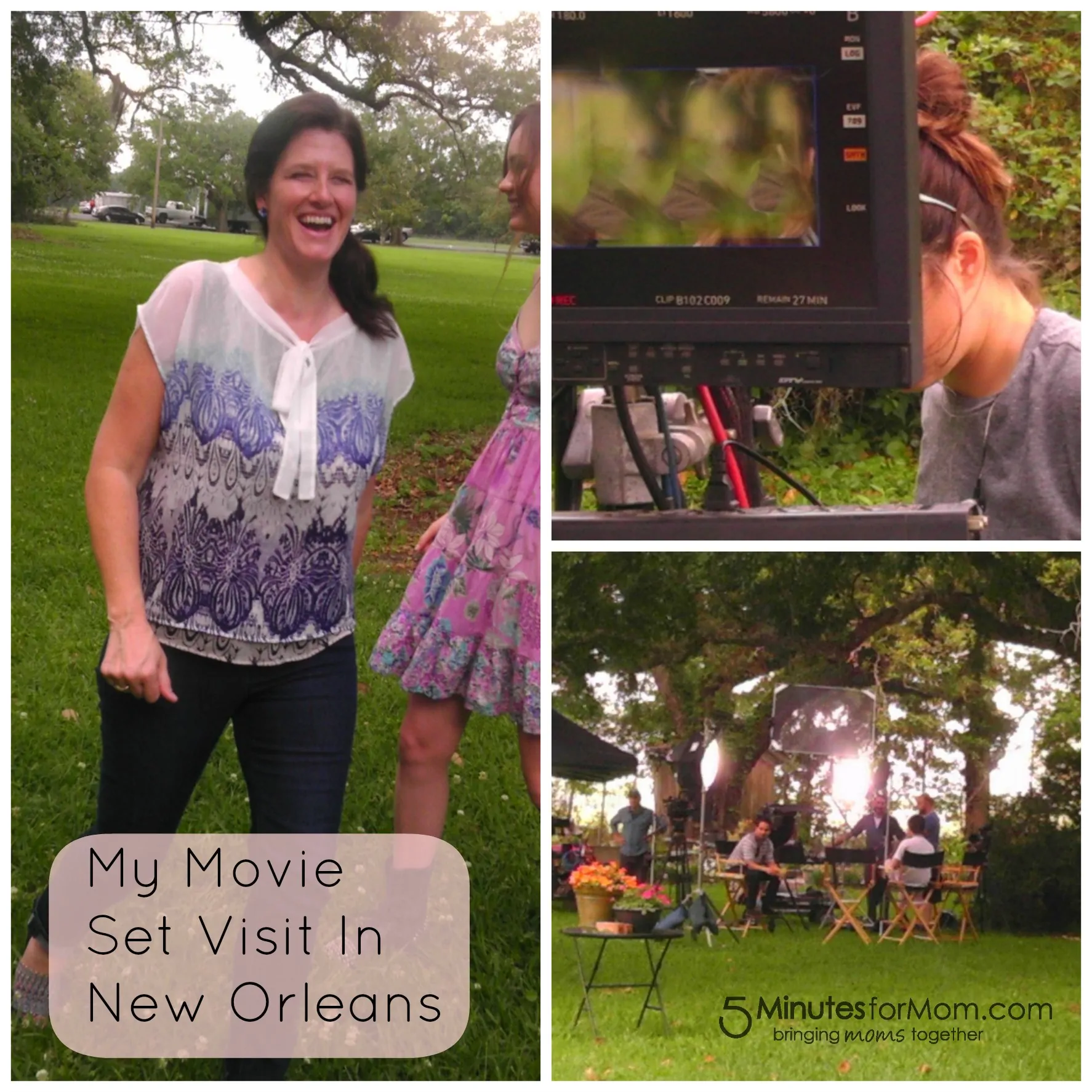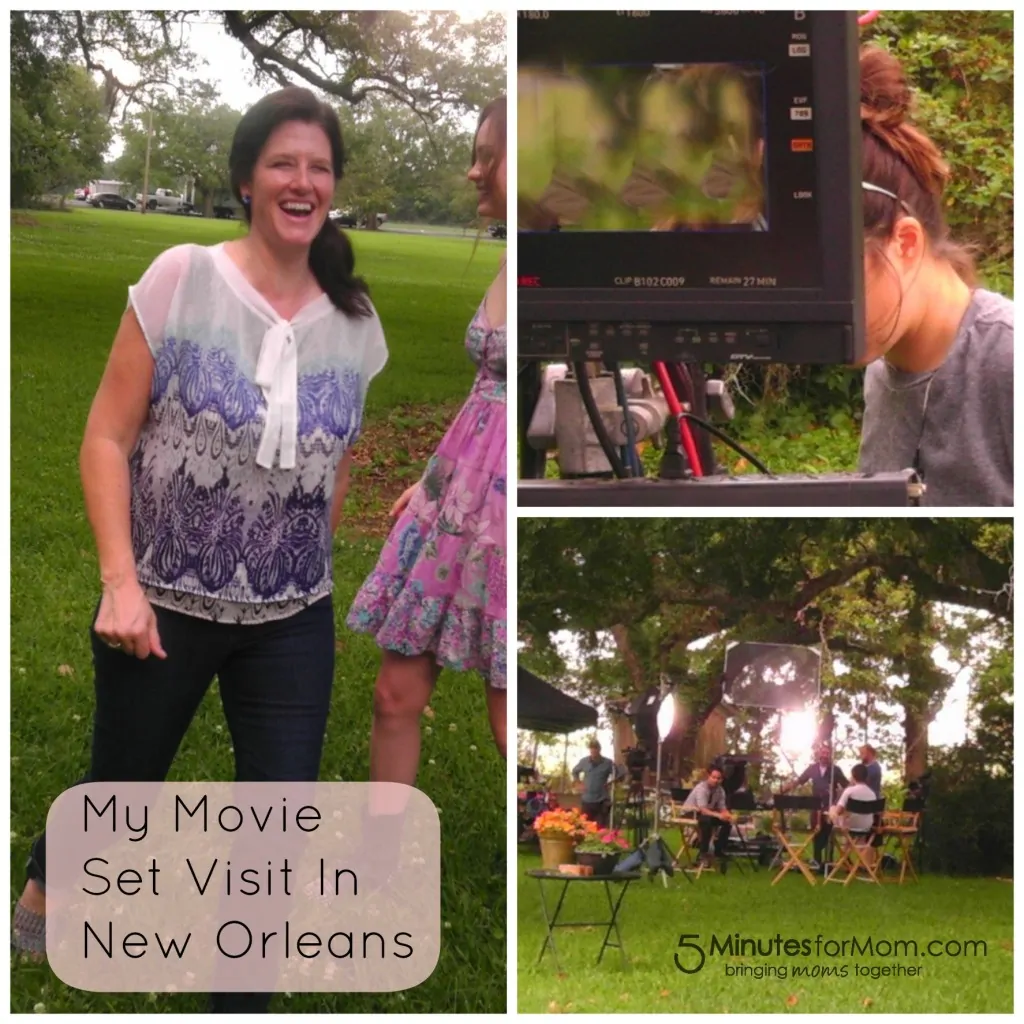 I got facetime with the producer and author Nicholas Sparks, the actors
James Marsden
,
Luke Bracey
,
Michelle Monaghan
and
Liana Liberato
, but I'm not saying anything about the movie or the interviews I did.  I'm not even sharing my pics right now (but you can read my review of
The Best of Me
book at
5 Minutes for Books
). You'll have to stay tuned until closer to the movie's release in October to get that dish, but I hope you will enjoy a little peek into what really happens on a movie set:
A lot of shushing — I don't know what his name or title was. I assume he was some kind of sound engineer, but his job was to shush people who got too loud. There was a lot of filming going on that day, and even when they were filming in the house, we couldn't be too loud outside the house, or we'd get shushed. I don't blame the shusher. It's his job. This movie is going to be playing in surround sound in theaters all over the country, and later in living rooms on DVD. No one wants dialogue muddied by a bunch of bloggers giggling over James Marsden, but it wasn't just us. Other cast and crew who were used to being on set got shushed too.
Amazing attention to detail — I guess it's what makes a good movie great. The scene they were working on was outside, and they were apparently picking up some reflection of the filming equipment and crew in the shiny paint or the chrome of the car, and that was important to them. It's not something that a normal viewer would notice, probably not even if they did a freeze frame, but the professionals noticed. We saw it all on the monitor that was set up in our remote location under a tent (see above) — so we wouldn't get shushed or get in the shot.
Eating — I've always heard of craft services, I've just never been served by them! Because they were filming on location, inside and out, they didn't have food set up on site, but they brought fun light food around on trays, and there were plenty of drinks around to keep hydrated in the humid New Orleans weather. When there was a break in shooting, we enjoyed a great late lunch of cajun and creole favorites set up in a nearby location. We literally sat in a lunchroom cafeteria setting, but in this case the "A table," right behind us was made up of the actors! The "smart kids" included producer Nicholas Sparks and others, and once they were done serving, the "working class" kids (the caterers and drivers) sat down to eat, too. What was really cool was seeing James Marsden talk to them. It was also cool seeing the super thin and beautiful Michelle Monaghan enjoying ice cream when they brought an ice cream cart on set.
It was a lot of fun

Not only did I enjoy every bit of the experience (that's me in the collage above, in case you were confusing me for a movie star), but I could tell that the cast and crew were having a lot of fun too. They seemed relaxed and at home with another. They were about to wrap filming, so they had been together for several weeks. It was awesome to see them enjoying themselves, while filming and when they were off duty, and I hope that comes together in the finished product.
You'll hear more about my interviews closer the the October release of The Best of Me movie. I can't wait to share with you. In the meantime, read my review of the book over at 5 Minutes for Books. It will make a great summer read.
And yes, I did say my first visit. I'm hoping that another opportunity will present itself again, and if it does, I'll be sure to share all the fun with you right here.