This post may contain affiliate links. Read my disclosure policy here.
Written by Michelle of Honest & Truly!, a 5 Minutes for Mom contributor. She received a product from Quirkie Kids to facilitate this review, and we are compensated to write this post, but all opinions remain our own.
My children have always been just a little different, a little quirky, if you will. That goes for every aspect of their personalities, including the clothing the choose to wear (or refuse to wear). Little Miss, for example, is a huge tomboy and is happy to wear her brother's hand me downs. For Halloween, she's been Spiderman, a Clone Trooper, and a ninja in recent years. Needless to say, there isn't a whole lot of pink in her closet. When I showed her the tees from Quirkie Kids, however, she changed her tune.
Quirkie Kids was founded by a mom who believes that color shouldn't be a gender thing. Everyone has their favorites, whether it be red or blue or purple or pink – and whether you're a boy or a girl. And girls should have the freedom to like princesses or dinosaurs and everything in between. She created bold pink t-shirts with fun designs that are not at all your typical kids tee. Why not? is her motto, and it's beautiful!
The tees come in five different designs currently, and are all on a sturdy 100% cotton jersey short sleeved t-shirt. Our shirt was soft and hasn't shrunk much, although we did order up a size as Little Miss is growing and we wanted her to be able to enjoy her tee for more than a few weeks! Quirkie Kids does recommend ordering up a size in general, and sizes are available from 2 to 10.
Each shirt is $18.50, with shipping just $3.00 for the first shirt and $0.50 more for each additional tee. The designs are fun and whimsical, ranging from "Slime" which features a drooling monster about to chomp an ice cream cone to "Time for Lunch" which features a hilarious design on front and back showing a mouse about to enjoy some cheese on the front and a cat prowling that same mouse on the back. Little Miss chose the rocking "Skull", a definitely not traditional "girl" tee, but one that definitely expresses her style.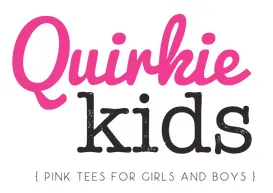 The Quirkie Kids tee arrived quickly, and it was wrapped in (not surprisingly) fuchsia tissue paper. Little Miss loved the mystery of opening her package and immediately wanted to try it on. We wore it to the park, where she had a blast playing. I had several compliments on her Quirkie Kids tee from other moms who were there, including two from moms of boys who thought it was a neat shirt and were interested in ordering it for their little boys who like pink.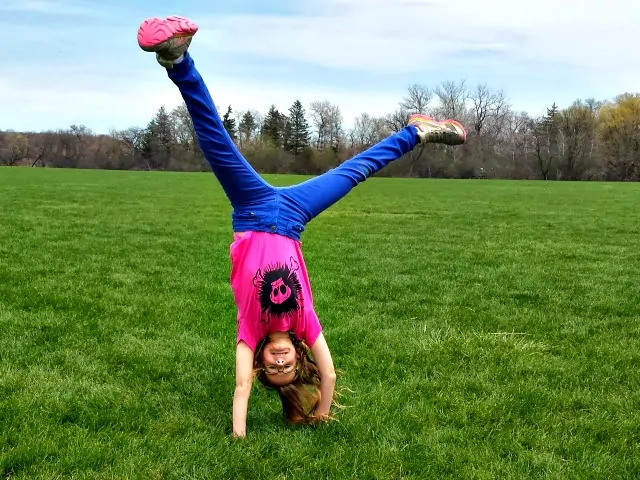 Little Miss said it was comfortable, and the size 10 for my tall but skinny monkey, who is transitioning from an 8 to a 10, fit well. It's a little long and big for her right now, but she will grow into it quickly, and she's able to wear it now, as well. It is definitely not swimming on her. I love the bold color of the fuchsia, too. It isn't a "soft" pink, and the bold color works well with the designs. For a boy who wants to wear pink, this is a great option.
And my girl who doesn't wear pink? Well, she's already begging for her second Quirkie Kids tee. She's still debating between "Time for Lunch" and "Best Friends" (with a little bird perched on the horn of a rhinoceros). Regardless, Quirkie Kids earned her thumbs up, and she's threatening to pull her tee out of the dirty clothes basket if I don't get it washed for her to wear again soon!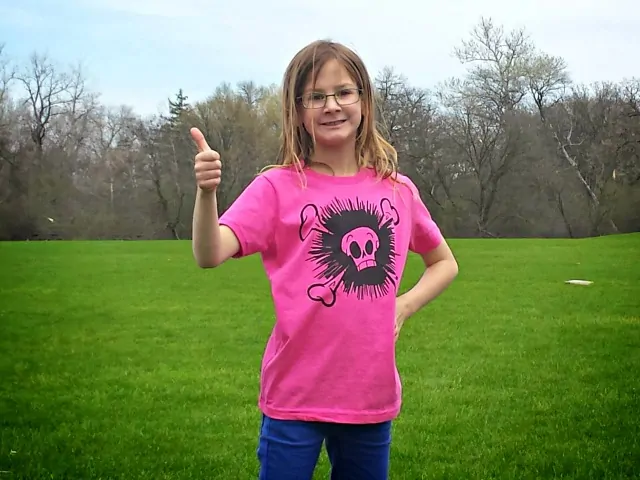 Enter to Win
You have the chance to win a Quirkie Kids shirt of your choice! 2 winners will be selected. Simply use the giveaway form below. Open to US and Canada.
Connect with Quirky Kids
Follow Quirky Kids on Twitter, Facebook, Instagram and Pinterest.
Shop with them at quirkiekids.com.

Disclosure: This post is sponsored by Quirky Kids.
Written by Michelle of HonestAndTruly.com.
Michelle may never stop running around Chicagoland, but she always makes time for the important things in her life – her wee ones, cooking, reading, and spending time with friends – and of course, writing. You can see what she's up to on her blog Honest & Truly! or on Twitter where she tweets as @HonestAndTruly.