This post may contain affiliate links. Read my disclosure policy here.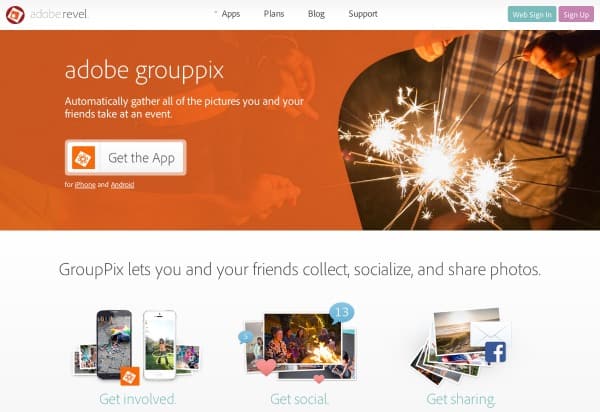 As a photographer, a blogger, and a mom, I use Adobe products every.single.day. I use Photoshop, Lightroom, Premiere Pro, and I am now learning InDesign as well. I can't imagine my life without Adobe!
So I was thrilled when I found out that Adobe was coming to Mom 2.0 Summit as an official Mom 2.0 Summit sponsor.
Adobe GroupPix is a free app for Android and iPhone, which allows you and your friends to easily gather and share your photos while you're at events. Adobe GroupPix hosted the official conference photo album, with contributions from attendees.

When you create an event in the app, you set an invite code that you give to only those people you want to join and share photos. You can choose to enable web sharing and whether or not to allow photo downloads.
One thing to keep in mind if you or your teens are using this app is you shouldn't have a false sense that the photos are "private". Remind your teens/preteens that the photos can be shared to Facebook and that any photo displayed on a phone can be screenshot and made public.

I love how easy this app is to use. It's a quick way to share each other's photos live in the moment as you and your friends are snapping away on your smartphones at a party. Give it a try and I think you'll love it too. Enjoy!


If you're wondering, this post was not sponsored. I learned about the app while at Mom 2.0 Summit.
Written by Janice Croze, co-founder of 5 Minutes for Mom
Talk with me: @5minutesformom and Facebook.com/5minutesformom
Pin with me at http://pinterest.com/5minutesformom/