This post may contain affiliate links. Read my disclosure policy here.
Jenny, 5 Minutes for Mom contributor, is here to share her insights into Kinfish through this review and giveaway. While we were compensated to write this post, our writers views and opinions remain her own. 
We live in a world where social media reigns.  Everyone, from grade school students to grandmothers, can have a social media account. Social media is simultaneously a beautiful and a scary thing.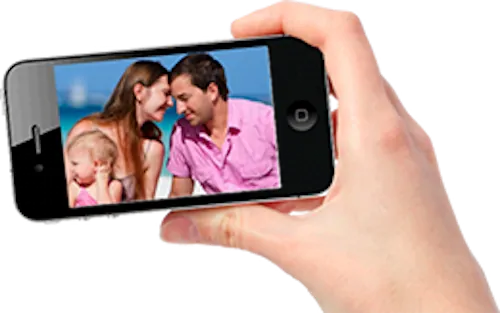 There are valuable connections to be made and memories to be preserved via social media.  However, that digital footprint is forever and is easily accessible to anyone.  Adults and children alike can suffer from the lack of security provided on most social media forums.
Kinfish takes all the beautiful and beneficial aspects of social media and infuses them with safety and privacy for an app that keeps your family connected and protected.
Designed by dads, this kid-friendly app was designed to do the following:
Prevent search engines from seeing and/or stealing your photos and posts.
Regulate the ages of children allowed to join and require parental guidance.
Allow you to delete any photos or posts that you own.
Audit posts to ensure safety.
Block all known sex-offenders.
Prevent private messages by children.
So much of our lives and our children's lives are public.  The days of simply telling our children "Don't talk to strangers" has passed, especially with kids wanting to join Facebook at young and vulnerable ages. With all the new technology and means of connecting to people, we need to do more to keep our families safe.  This is what Kinfish does.
Kinfish safely and privately allows you to use:
Text Notes
Photos
Video
Drawings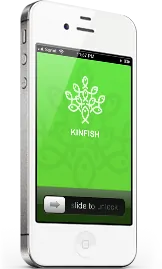 By allowing you to create groups of up to one hundred members, Kinfish allows you control who you share with.  Strangers can not search for you and find you or your children.  Instead, group members must be invited. Have a large family?  Want to keep your friends' posts hidden from your kids?  No problem.  Kinfish can accommodate for this through one of their packages.
Free: One group, Unlimited posts, Up to 100 users, Free
Standard: 5 groups, Unlimited posts, Up to 100 users per group, $11.99/year
Premium: 20 groups, Unlimited posts, Up to 100 users per group, $23.99/year
You can download Kinfish or Kinfish Jr. from iTunes or the Kinfish website, today! If your register before May1 2015, you will receive 50% off!
Written by 5 Minutes for Mom contributor, Jenny Nanninga. Jenny blogs atlivingthesweetstuff.wordpress.com about her home, family (husband and sweet baby girl), being a mom, crafting, cooking, her faith in God, and more.