This post may contain affiliate links. Read my disclosure policy here.
The day started with a screening of the new Disneynature movie BEARS at the Walt Disney Studios in the Frank G. Wells building.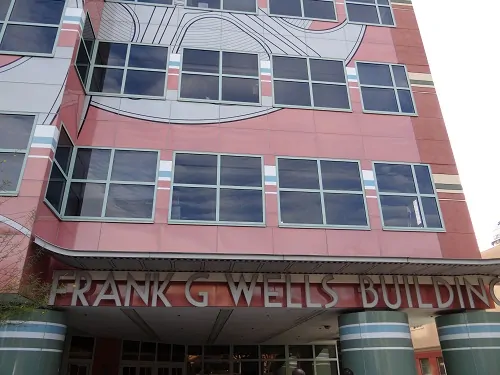 We then screened the movie BEARS with an introduction by Paul Baribault, Vice President of Marketing. BEARS is an epic story of breathtaking scale set against a majestic Alaskan backdrop, Disneynature's 2014 big-screen adventure "Bears" follows a bear family as impressionable young cubs are taught life's most important lessons.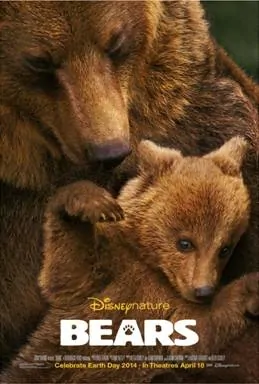 The movie was really cute and those bear cubs sure do keep their mama busy. Be sure to check back on Friday for the full review of the movie.
After the movie we were given cuddly stuffed little bear cubs and took a short car ride to the LA Zoo and Botanical Gardens for a private tour; we even got to ride around in these cute trams.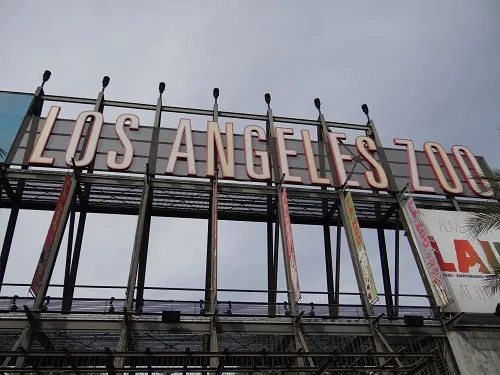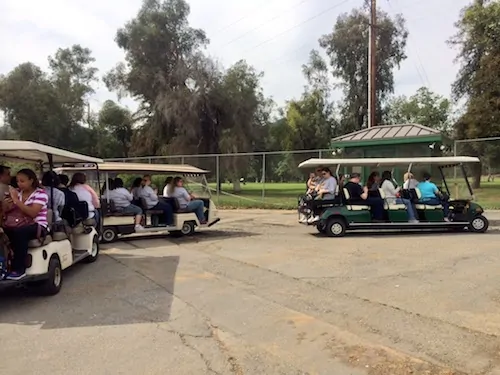 We had such a good time taking our little brown bears around the zoo and snapping up pictures of them having fun.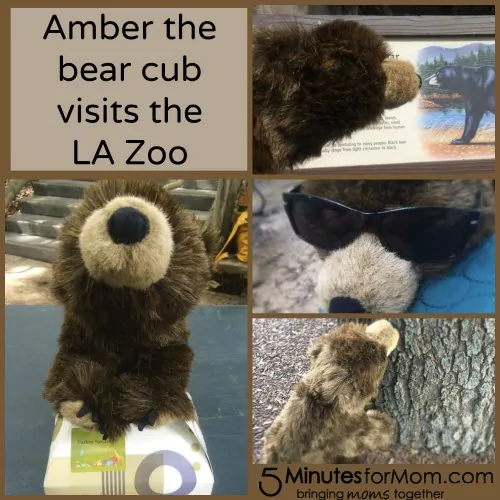 The Zoo Animals
The LA Zoo is full of wonderful animals such as Chimpanzees, Giraffes, Lemurs, Gorillas, Hippos and even an Alligator. There are so many more to see, check out the full list here.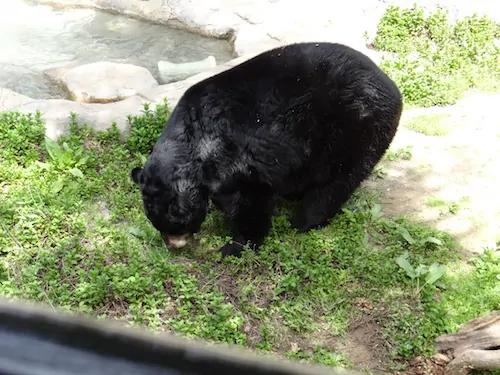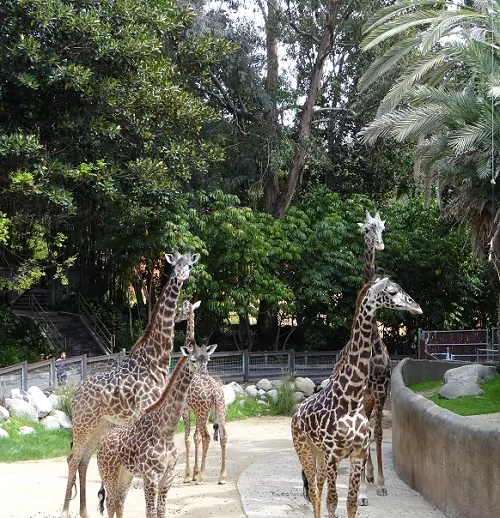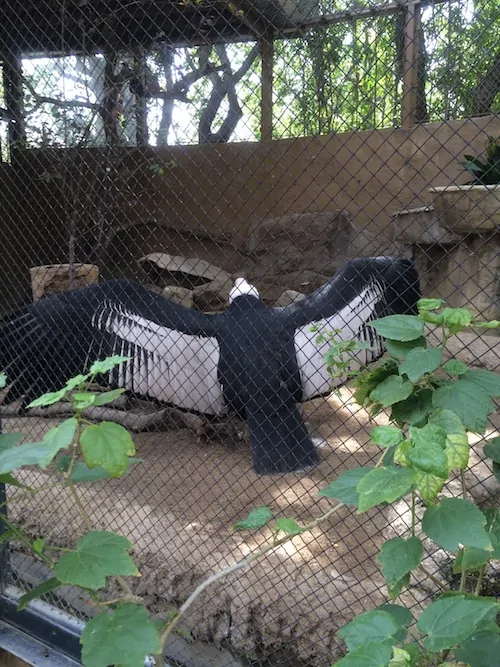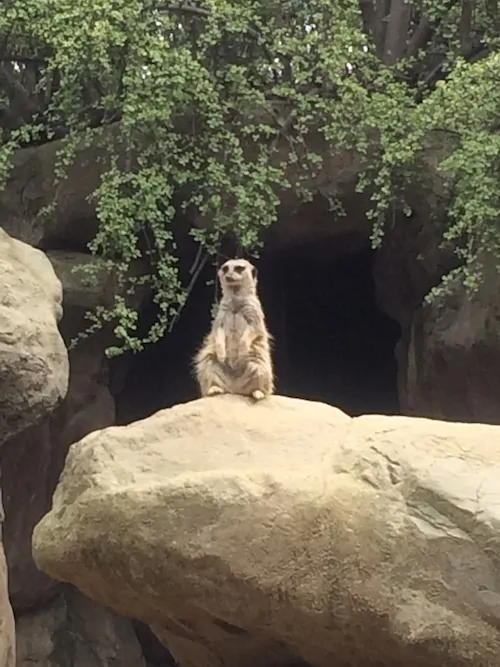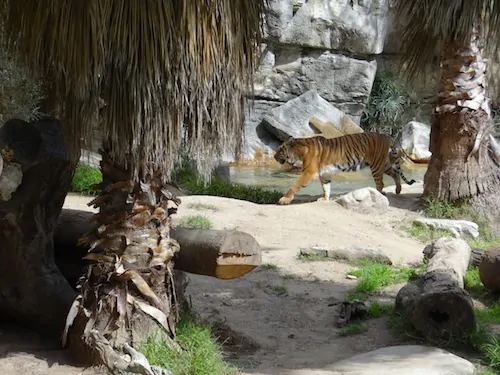 Condors
One of the impressive exhibits was the Condor Rescue Zone. It is located just inside the entry gates and is full of information about what the LA Zoo is doing to help Condors.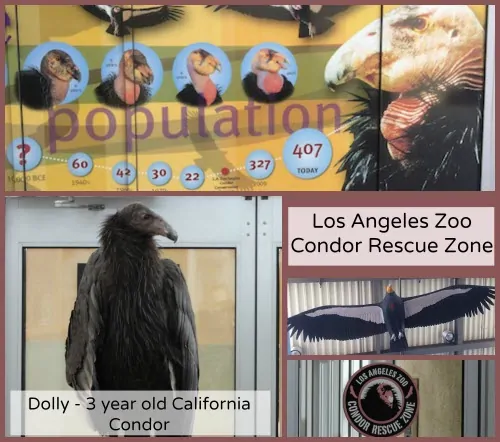 As we explored the Condor exhibit we were told there was a surprise for us in the next room. We were introduced to Dolly, a 3 year old California Condor. She isn't normally available to the public but the LA Zoo was kind enough to let us spend time with her. You can learn more about Dolly on the LA Zoo site.
The folks at the LA Zoo put together a photo album on Facebook of our trip, click the picture below to view it on Facebook.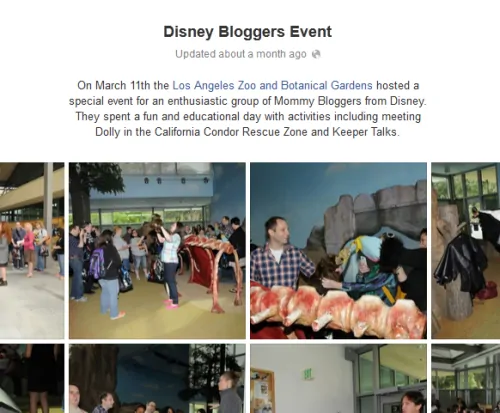 Bear Cub Plush
The Disney Store will contribute $1 to the NATIONAL PARK FOUNDATION for every BEARS plush purchased between now and 5/11/14. Get yours at the Disney Store.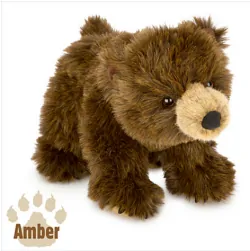 .
Want More?
You can find the LA Zoo online at http://www.lazoo.org/ and on Twitter #LAZoo, Facebook, YouTube and Pinterest.
Disneynature BEARS opens on April 18th and you can check out a clip here called First Steps.
Like Disneynature on Facebook and follow Disneynature on Twitter. Visit the website: Disney.com/Bears
Written by 5 Minutes for Mom contributor Dawn Cullo.