This post may contain affiliate links. Read my disclosure policy here.
As a mom, finding time to eat can be difficult. Finding time to eat healthy can be even more difficult!
That is why I love the products at Cocomo Joe! They combine health, ease, and flavor into simple, good-for-you snacks.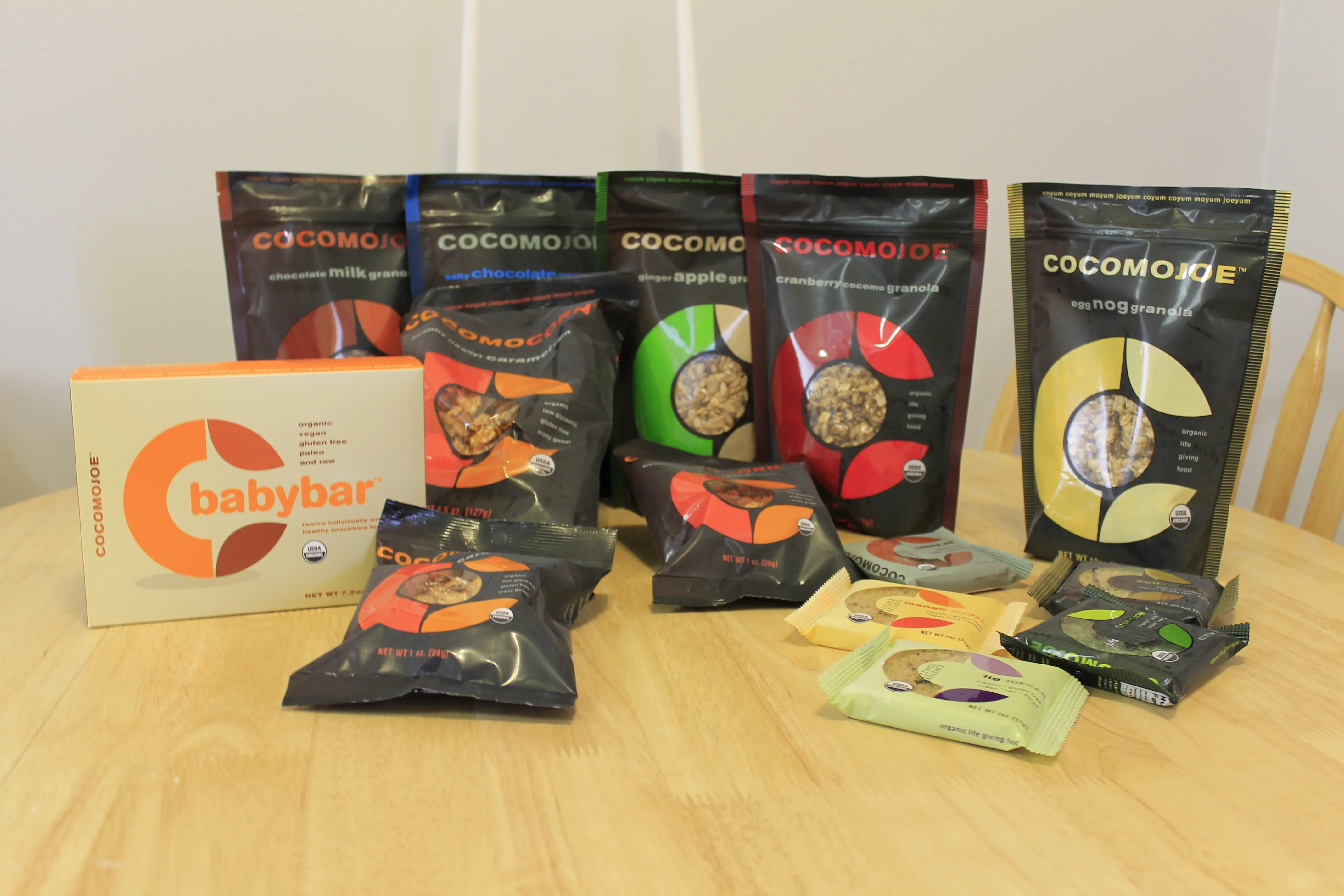 I was skeptical when I first received the packages of organic foods. I was wary of the words, "organic, gluten-free, paleo, raw". How could it be tasty, I wondered.
I let my 22-month-old daughter be the guinea pig and handed her a Baby Bar to try.  To my utter amazement, she gobbled the whole thing up.  I was impressed, especially since she had been refusing to eat anything except peanut butter for the past month.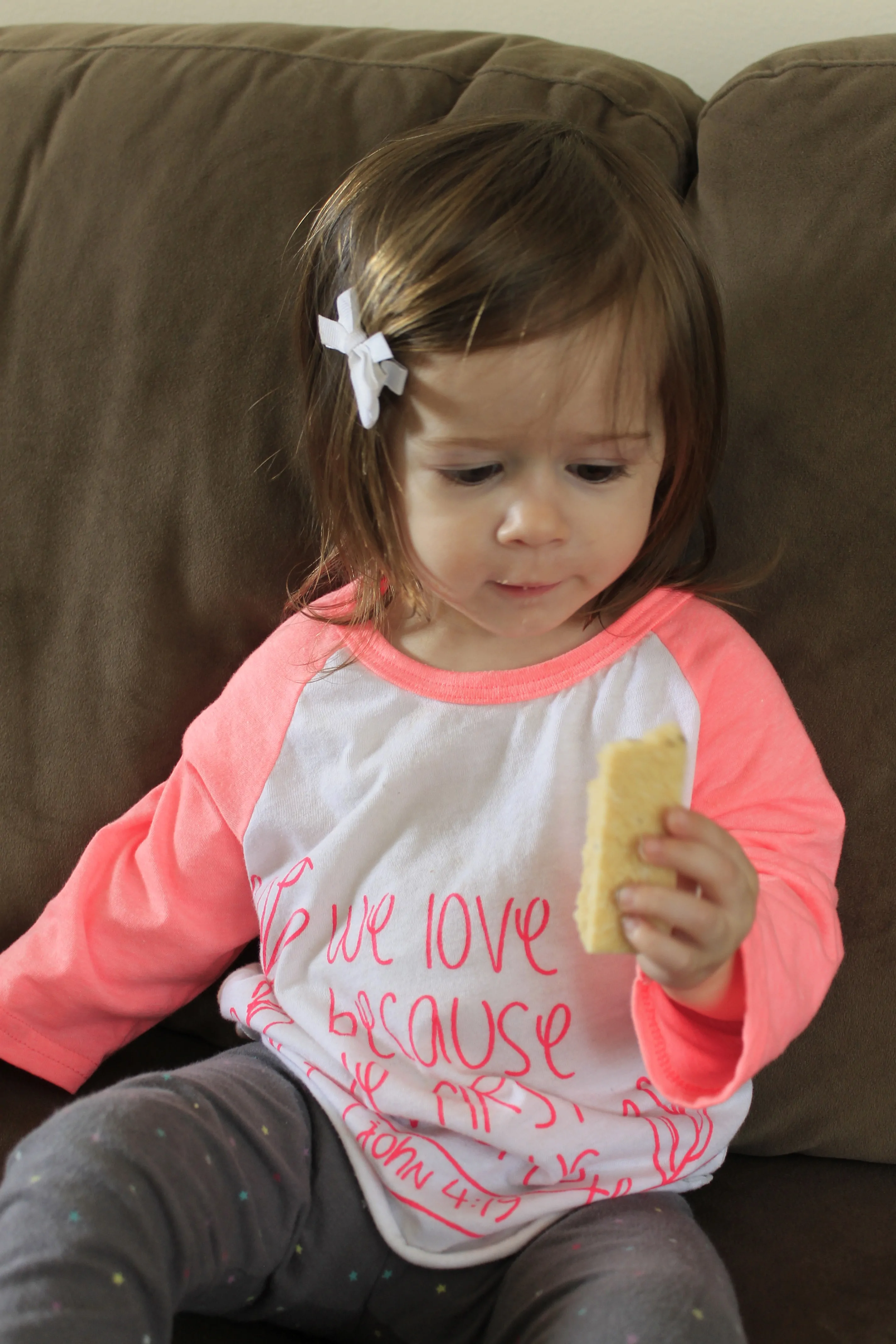 Next, I tested the Caramel Corn on my husband by sneaking it into his lunch. He ate the entire bag and even mentioned how good it was when he returned home.
I took the plunge and snacked on a individual-sized Caramel Corn bag while running errands one morning.  I was impressed with the light, yet sweet taste of this healthy snack.  I loved how simple it was to grab a bag for the road.  The JoeBar's are also fantastic snacks for on-the-go.  They will fill you up and prevent you from grabbing something unhealthy during your busy day.
Our family's favorite Cocomo Joe product was the granola.  Available in a plethora of unique and delicious flavors, this granola became our morning cereal!  Even my toddler requests it. It makes me feel great to know that even when we are eating a quick breakfast on days when there is no time to cook, my family is still receiving the nutrition they need!
Cocomo Joe offers the following products:
Baby Bars
Granola
JoeBars
CocoMo Corn
Another wonderful aspect of this health-focused company is that you can order directly from their website if there are no stores near you who carry their products.  Many of their products can be purchased in bulk.  You can also choose large-sized bags or individual-sized bags of various products.
To give you an idea of how you can live a healthy lifestyle with Cocomo Joe and still enjoy tasty food, here is a list of the many flavors they offer in their granola and Joebars.
Chocolate Milk Granola
Cranberry Cocomo Granola
Egg Nog Granola
Ginger Apple Granola
Salty Chocolate Granola
Cocoa Joebar
Coffee Joebar
Cranberry Joebar
Fig Joebar
Green Joebar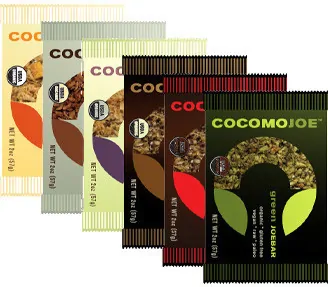 If you want to find out more about Cocomo Joe, visit their website where you can read about the company, see all the nutrition facts for their products, find a store near you, and order some healthy and tasty foods! You can also find Cocomo Joe on Facebook and twitter (@cocomojoe foods).
Are you gluten-free?  Do you love raw food?  Are you trying out pale-eating for awhile. Cocomo Joe wants to help you out.
They are offering 4.99 flat rate shiping and free shipping on orders over $50 and you can use the promo code 5M4M thru April for 20% off.
You may even be lucky enough to win some of their delicious products: 5 granolas, 6 raw food bars, a baby teething bar, and healthy caramel corn.  Giveaway open to US only.
Hi! I'm Jenny! I blog at www.thesweetstuff.blogspot.com all about my home, family (husband and sweet baby girl), being a mom, crafting, cooking, my faith in God, and more. I love the outdoors, living in a small town on the Central Coast and being a mom!