This post may contain affiliate links. Read my disclosure policy here.
Disney sent 5 Minutes for Mom contributing blogger Dawn Cullo to tour the set of ABC's TV Show Grey's Anatomy and to interview some of the cast. Dawn's expenses were paid for the trip but no other compensation was paid and all opinions are Dawn's.
About Grey's Anatomy
Grey's Anatomy is the recipient of the 2007 Golden Globe Award for Best Drama Television Series and nominated for multiple Emmys, including Outstanding Drama Series, "Grey's Anatomy" is considered one of the great television shows of our time. The high-intensity medical drama, now beginning its tenth season, follows the personal and professional lives of a group of doctors at Seattle's Grey Sloan Memorial Hospital. "Grey's Anatomy" was created and is executive-produced by Shonda Rhimes ("Scandal", "Private Practice")
How many of you are fans of "Grey's Anatomy?" My guess is a lot of people are because the show has been on since 2005. This would explain why I have not watched the show from the beginning because I had a baby in 2005 so my life was a little hectic at that time. However, I jumped on the Grey's Anatomy bandwagon a few years ago and thanks to Netflix I was able to do some binge watching of previous seasons. I was really excited to find out that touring the set of "Grey's Anatomy" would be part of the blogger trip to Los Angeles last month. Who doesn't love a behind the scenes look at how TV shows are made? Pure excitement for sure.
On the tour we interviewed Jessica Capshaw @JessicaCapshaw,  Sarah Drew @SarahDrewGreys, Props Master Angela Whiting @GreysProps and Costume Designer Mimi Melgaard @MimiMelgaard
Set Tour with Jessica Capshaw
We arrived on the set and we were greeted by the stunning Jessica Capshaw who was scheduled to be our tour guide.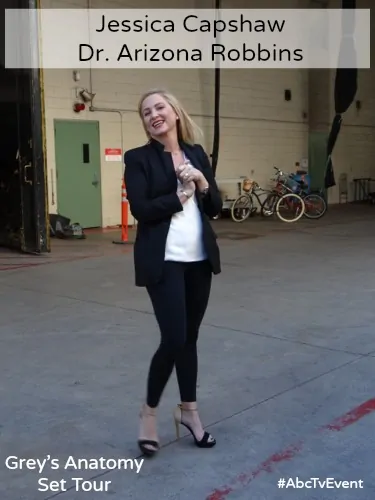 She told us a few details about the area we were standing in; which is used for the outside of the hospital scenes.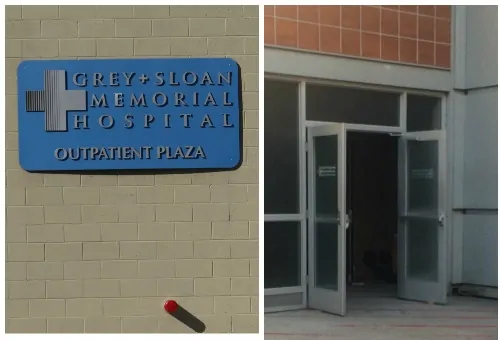 The Dream House
We then toured Derek and Meredith's dream house and it was stunning.  Even though I've seen it on TV many times it was still mind blowing to be standing in their kitchen, living room and bedroom.
Living Room and Kitchen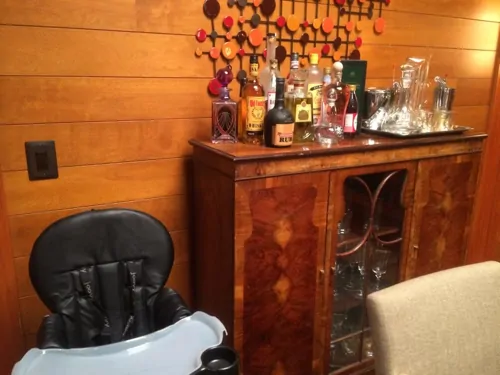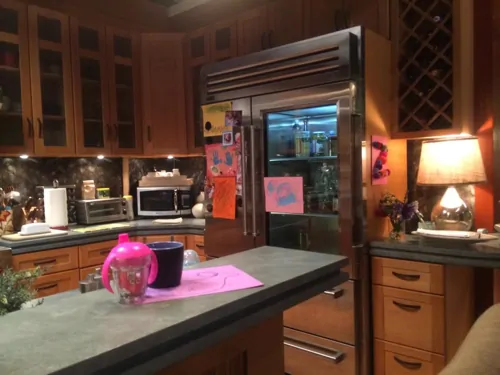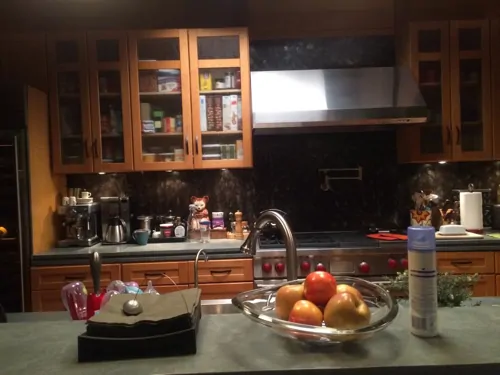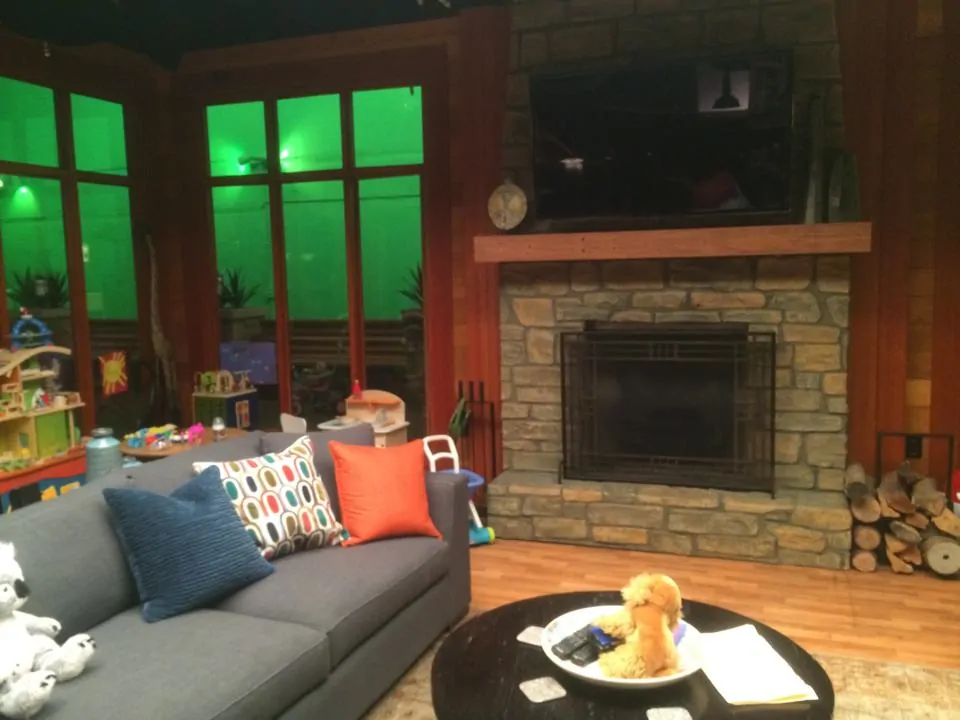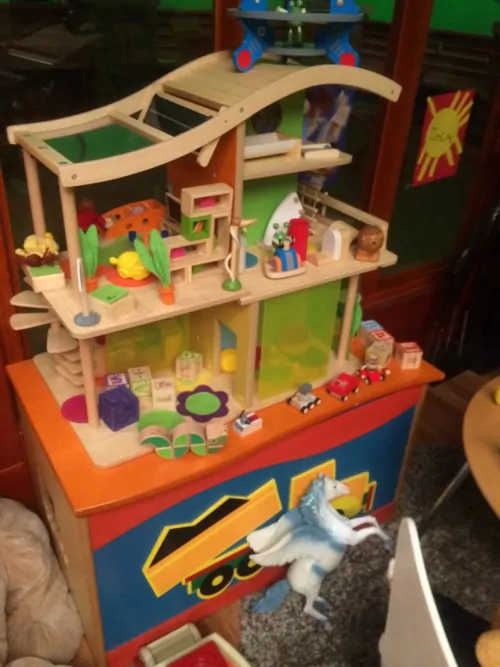 Bedroom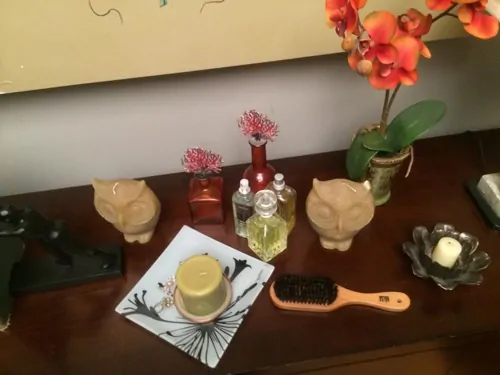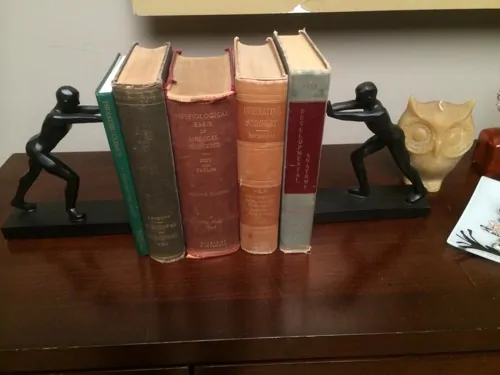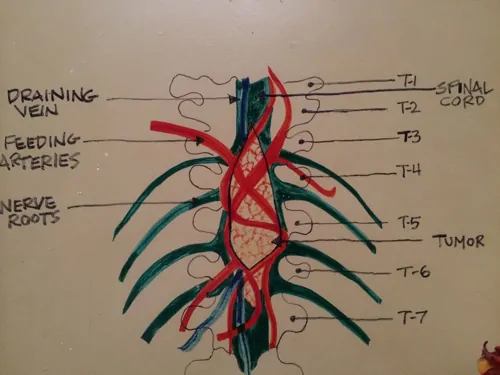 This hangs above their bed, thank you to my blogging buddy Andrew Kardon of Mommy's Busy, Go Ask Daddy for the super picture.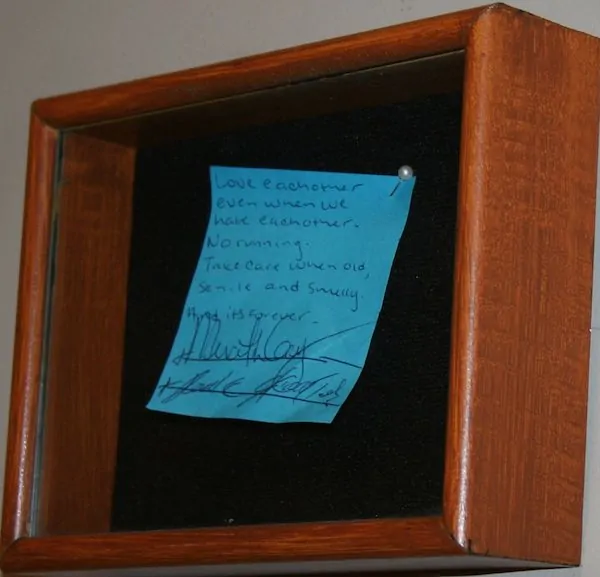 The Hospital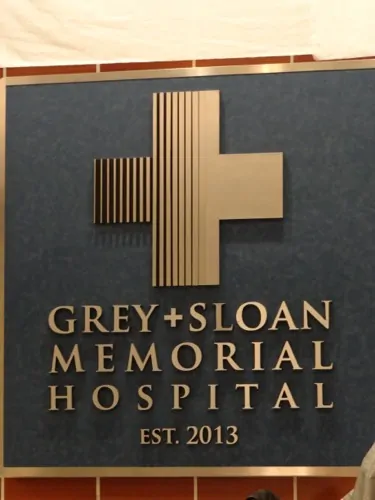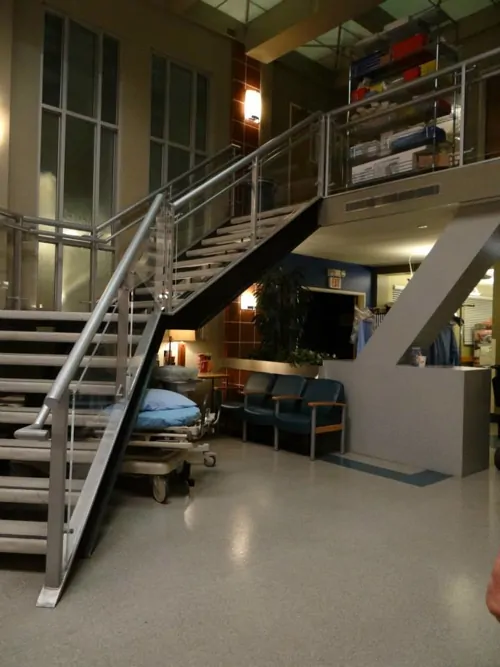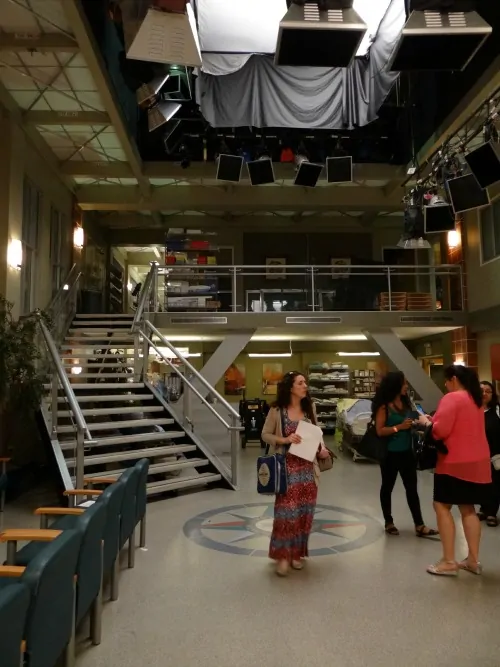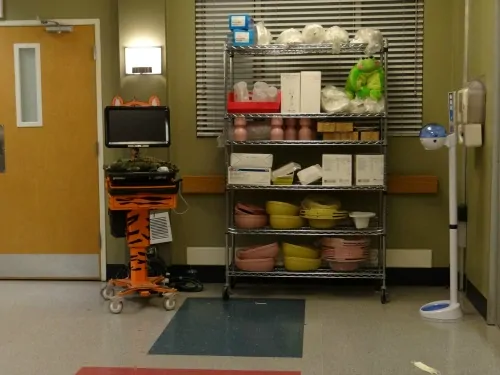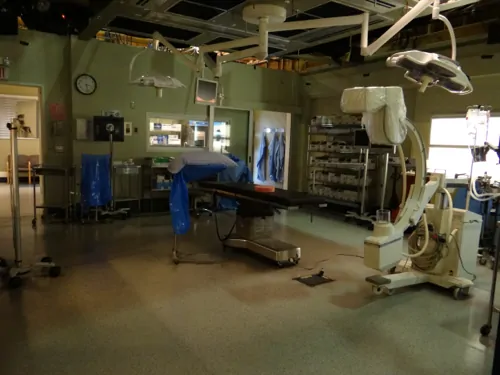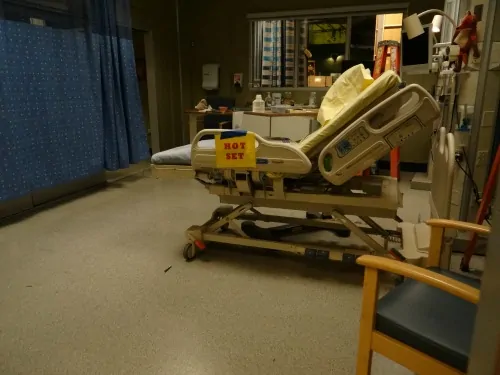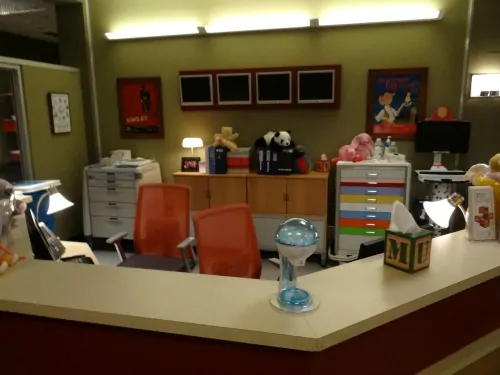 Cast & Crew Interviews
Jessica Capshaw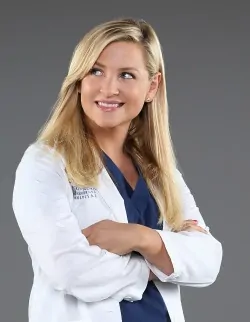 The first member of the cast that we sat down with was Jessica Capshaw and she is just like you, she's a busy mom.  She works all day long and still has time to spend with her three children.  I asked Jessica what a typical day on the set is.  She said that it can start as early at 6:00 am and go as long at 7:00 pm.  They get into hair and make-up as soon as they arrive, they rehearse and then do a walkthrough of the scene for the camera crew.  She said that they shoot the scene and then go to lunch around 1:00 and then after lunch shoot a few more scenes.  She said that sometimes she works until mid-day but she prefers to work all day a few days a week so she can spend more full days off with her children.  There have been times when she's  had to rely on her girlfriends to help her out during dinner time.  She feels that it is important to have a community of friends and family supporting you in order to make everything a little bit more fun.
She loves working with the wardrobe on Grey's Anatomy because mostly they get to wear scrubs and they feel like they are in PJ's. She was previously on a law show and had to do clothing fittings that took two hours for seven outfits and that was just for one show.  Jessica said that she isn't grossed out by the special effects of the surgeries and medical procedures but she get's sad about the story lines.
Sarah Drew – Dr. April Kepner
We next spoke with the A-D-O-R-A-B-L-E Sarah Drew who is staring in the upcoming movie Moms' Night Out.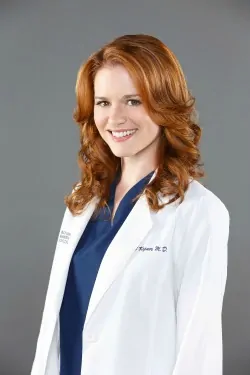 I asked her if she liked where her storyline with Dr. Jackson Avery is headed and she said that she is excited because it is getting intense.  She noted that they come from two very different places fundamentally and they need to deal with the consequences of their wedding.  She feels that her character is fitting in more at the hospital and has more direction. Now that she has made the choice to be with Jackson she is a little bit more calm.
Sarah said that when April and Jackson ran off together and got married there was a lot of Twitter craziness and that made her happy because she loves it when people get exited about what they are doing, it makes the cast exited to tell the stories.
She loves to play romantic scenes because there is something wonderful about having delight in someone else. She also enjoys doing the super intense dramatic work such as her story line when facing a gun man and pleading for her life.  Sarah said that she went to a dark place and had nightmares while shooting those scenes.
Costume Designer – Mimi Melgaard
Mimi has nine people on the team; she has a few shoppers, three people on the set for continuity, and two seamstress. Her team has been with her for a long time and one of them for as long as 14 years.
Wedding dresses can be made in as little as 14 days or even less. Some are made from scratch, some are from friends in the business and are able to FedEx them over night. Dr. April Kepner's (played by Sarah Drew) recent wedding dress was custom made in Italy.  Mimi was looking through magazines for ideas and found one that she loved. She contacted the designer and it took him five days to call back. Mimi measured every inch of Sarah Drew and sent off the measurements.  The dress was delivered in six days and fit perfectly.
These are some of the costumes that were on display for us.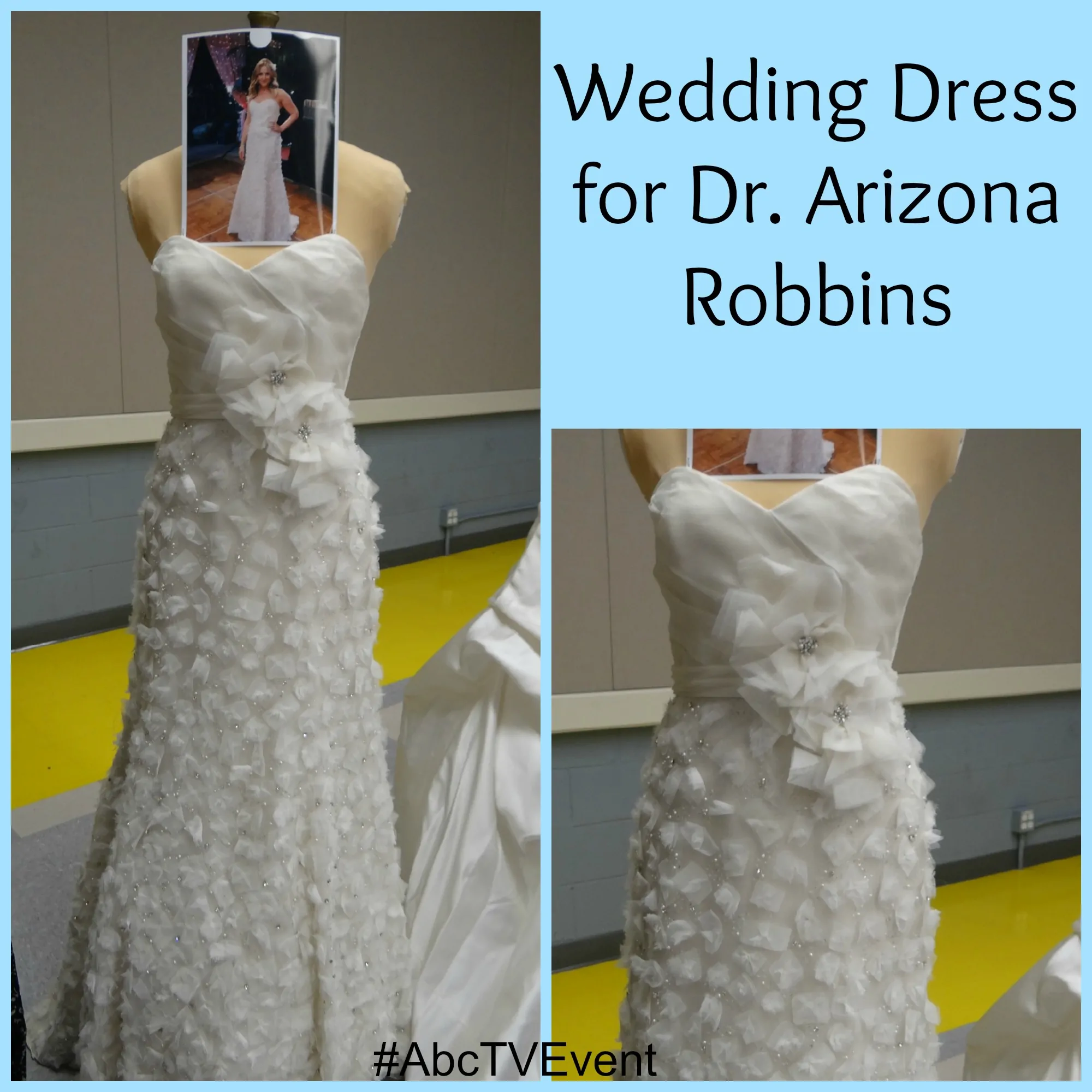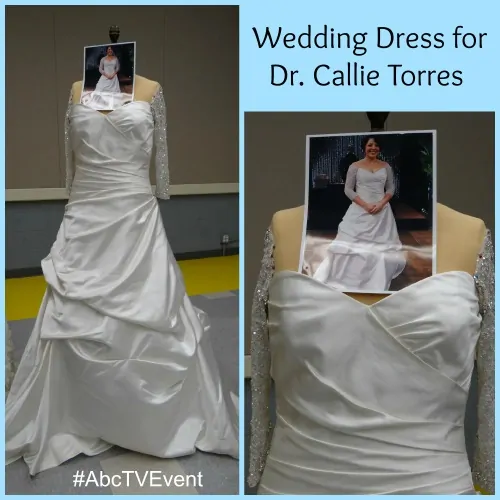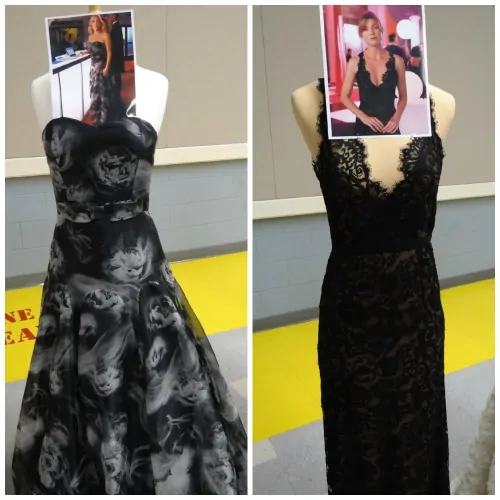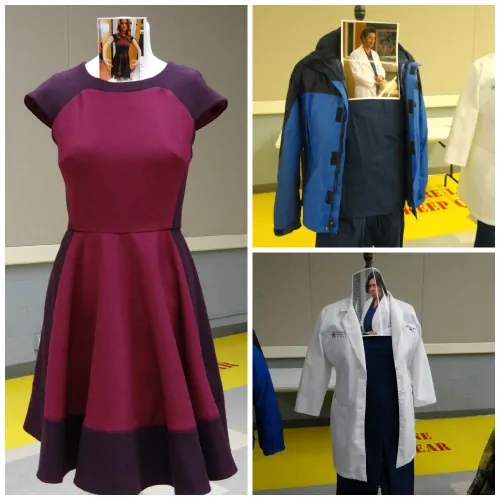 Mimi said that they save everything and archive everything for flashback purposes, they have a ton of storage. Her team also only knows one episode ahead so it is hard to prepare but still exciting to see the season unfold.  I asked her what the process is once they get the script.  She said that they read it over and make notes, then meet with Shonda and the writers to make sure they are all on the same page.  Then her team gets to work and prepares for filming.  Her team shops at more than one store for what they need.  She said that they go to Saks Fifth Avennue a lot because they have something for everyone.  
You can watch previous episodes on ABC Online.  Follow Grey's Anatomy on Facebook, Twitter and Instagram and search the hastag #ABCTVEVENT for more pictures of the Grey's Anatomy set tour from all of the other fabulous bloggers that were on the trip with me.
Written by 5 Minutes for Mom Contributor, Dawn Cullo.