This post may contain affiliate links. Read my disclosure policy here.
I love my husband dearly, but there is something occurring in our marriage that is really coming between us.
He SNORES.
Not just a little snore, but the big, loud, terrible snores that keep me up all night.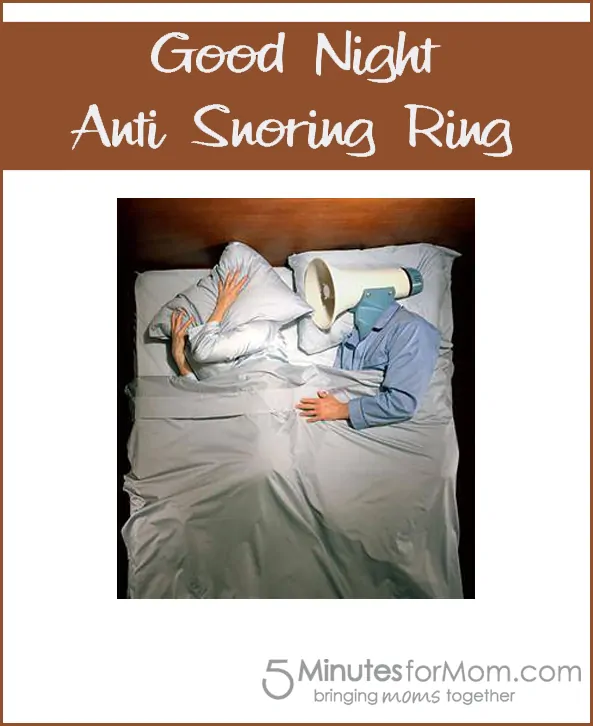 Can you relate to this problem?
Have you tried everything but still haven't found a solution for that pesky snoring?
I am so excited to tell you about the Good Night Anti Snoring Ring.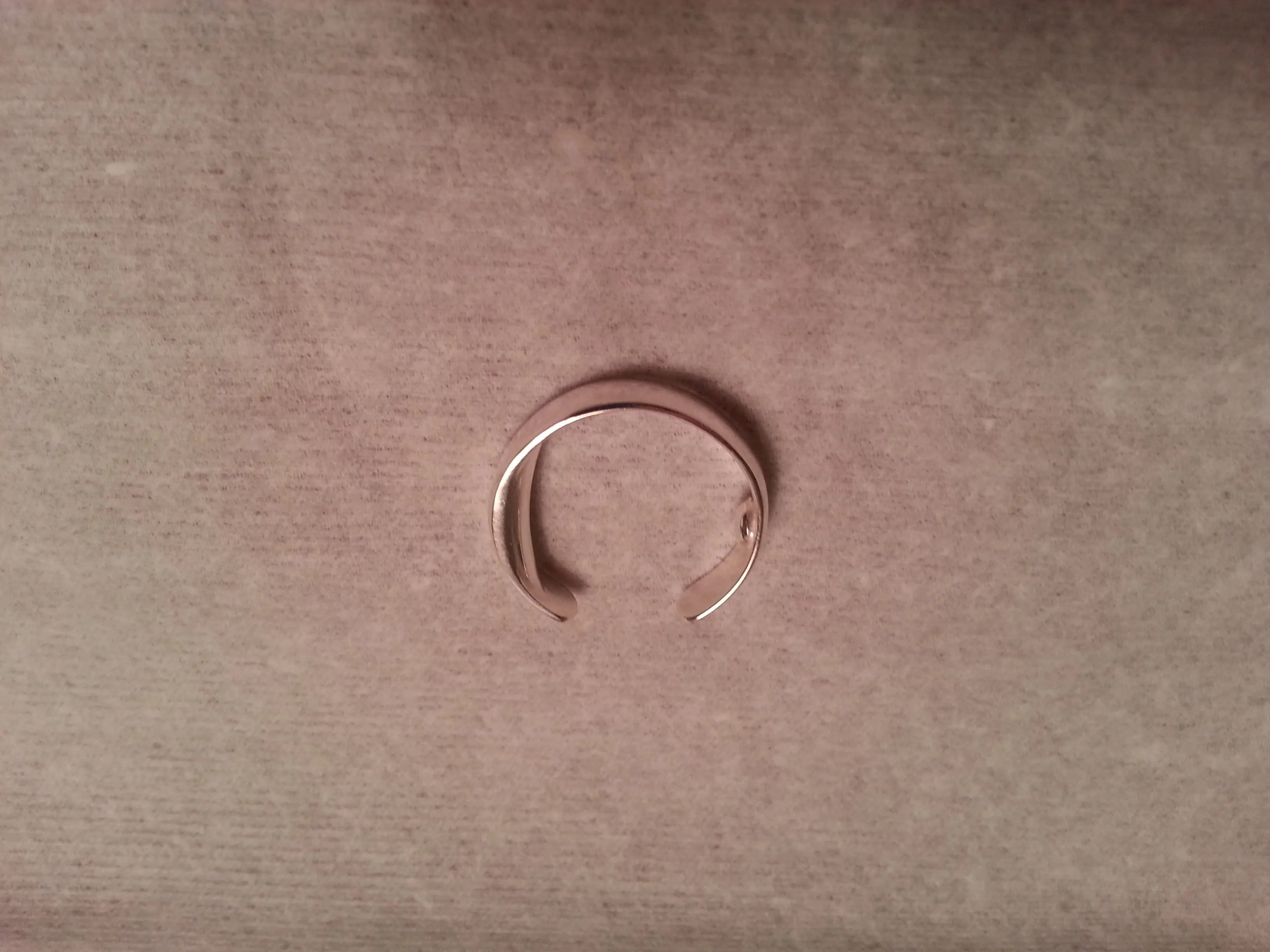 I admit, I was skeptical at first. The Good Night Anti Snoring Ring is a ring that you place on your pinky finger before going to bed. Truly, it's as simple as that!
It definitely sounded too good to be true, but my husband was willing to try it since it's such a non-invasive snoring solution.
And you are not going to believe this…but it WORKS!
My husband wore it three nights in a row just to be sure.
And I enjoyed three nights of blissful, snore free, sleep.
The Good Night Anti Snoring Ring comes in three adjustable sizes and a money back guarantee. It works by applying light pressure on two points of your pinky finger. It is completely comfortable and natural, and the best part is, it truly works!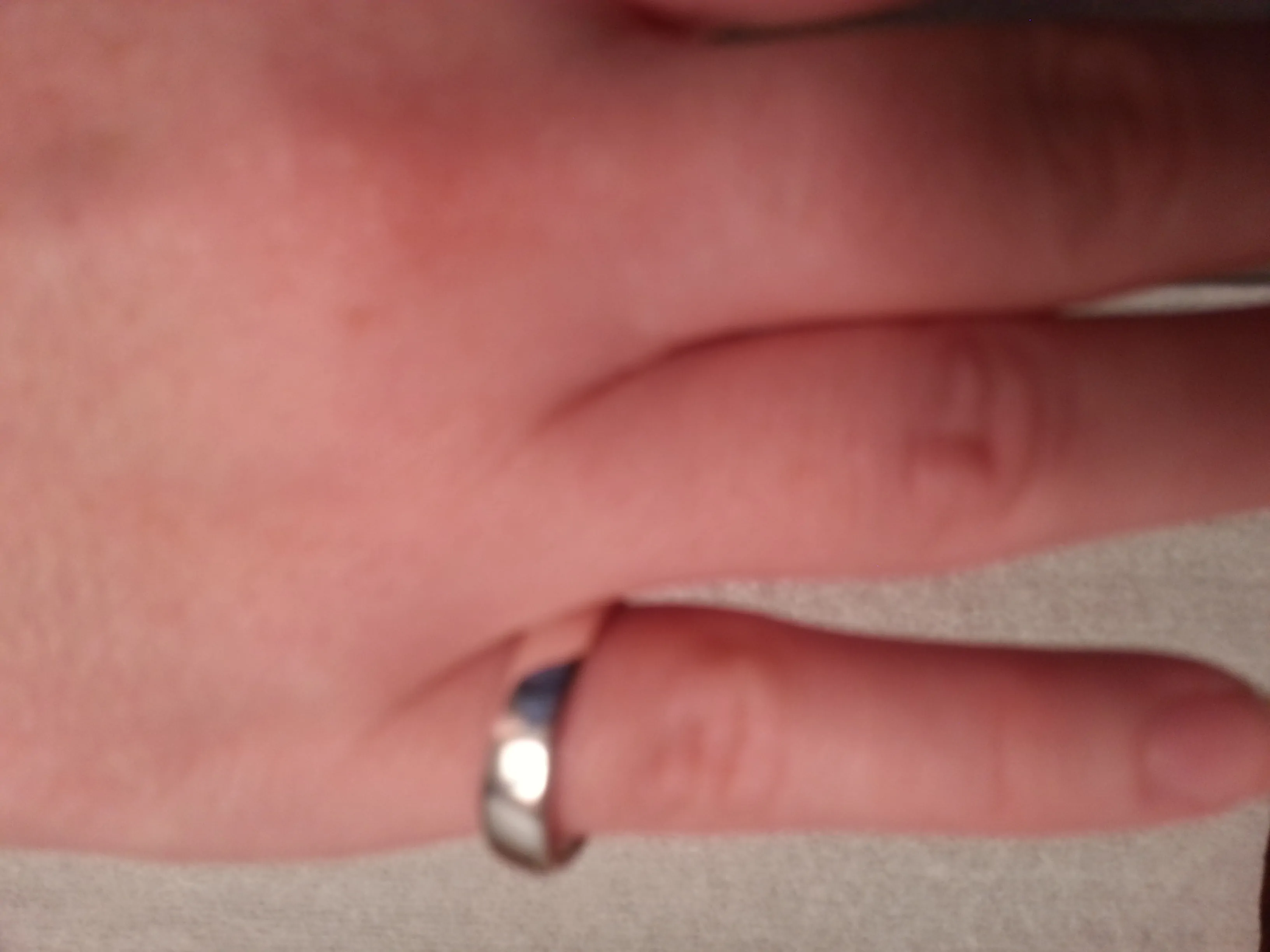 The Good Night Snoring Ring comes in a cute little pouch and the helpful website makes determining your ring size a piece of cake. It's truly a risk free purchase with the 30 day money back guarantee. 
Don't settle for other products claiming to stop snoring. This really works!
I am so thrilled to review this product and even more thrilled with how well it works. The Good Night Anti Snoring ring is now a staple in our bedtime routine and my husband and I are both sleeping better.
Would you like to learn more about the Good Night Anti Snoring Ring? Visit them on Facebook, follow them on Twitter, or connect with them on Google+. 
Are you convinced this is a product you NEED in your life? (It is.) Now three lucky winners will receive a Good Night Anti Snoring Ring of their very own! I hope it makes as big of a difference in your life as it did in mine!
Enter below to win. Good luck and happy sleeping!
  Julia is a full time mommy and part time writer who thrives on Starbucks, chocolate, and toddler kisses. When she is not chasing a toddler around, you can find her at her personal blog, http://www.elatedexhaustion.com, or playing on Twitter @juliahembree.