This post may contain affiliate links. Read my disclosure policy here.
When we moved into our current townhouse, one of the things I was most excited about was the dishwasher.  Our previous homes didn't have dishwashers.  A dishwasher is a necessity for every family.  As a busy mom, I love being able to hide stacks of dirty dishes in the dishwasher—and being able to open it up and find shiny clean dishes ready to use.

I've always chosen dishwasher detergent by looking at the price.  What's on sale or what's the cheapest detergent?  I mean, soap is soap, right?  Can a different detergent really make such a different in how my dishes appear when I open that door?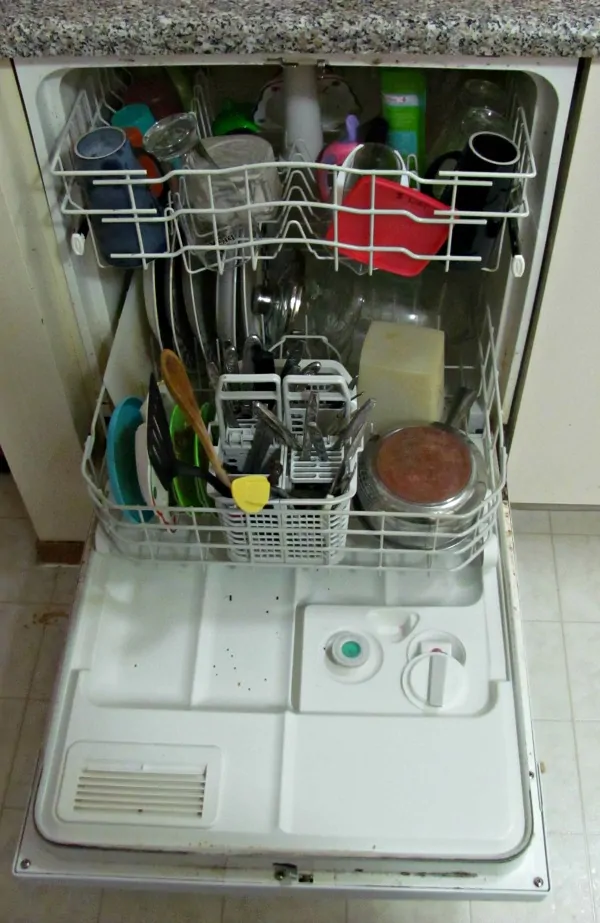 Yes, it can.  Recently, I had the chance to try a new product line, Finish Power & Free, which features less-harsh chemical formulas.  I'm seriously amazed by the difference I can see in my dishes.  They come out cleaner.  They come out shinier.  The right detergent DOES make a difference in your dishwasher!
The Finish Power & Free products use hydrogen peroxide action to power away tough food messes (even the cereal my girls leave in the bottom of their bowls which dries and cakes on until it gets washed).  The detergents contain no chlorine bleach and use less fragrances and dyes than regular Finish detergents.  The Jet-Dry also contains less harsh chemicals than the regular formula—yet it still did the job.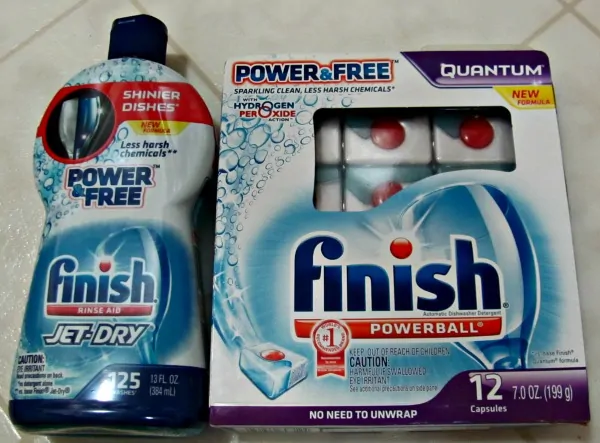 This was the first time I've tried using capsule detergents and again, I was impressed.  It was really easy to drop the little capsule into my dishwasher and close the lid—no worry about pouring and spilling detergent.  And when my daughter, who is 6, asks to help with the dishes, I could tell her just to grab one capsule and drop it in (with a warning that this is soap for the dishwasher only).
This was also the first time I had tried using a rinse aid in my dishwasher.  The first thing I noticed was that my dishes came out of the dishwasher dry.  There was also much less residue sitting on top of my glasses, which have a nice little concave bottom that collects lots of water in the dishwasher.  The Jet-Dry also seems to last a long time, as the bottle recommends filling the rinse-aid dispenser in your dishwasher at least monthly.  If you haven't tried a rinse-aid yet either, I recommend Finish Jet-Dry.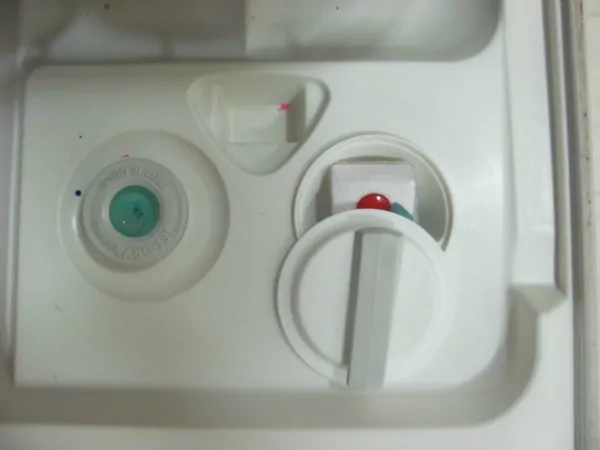 My conclusion about dishwashing detergents?  Finish has their reputation for a reason.  Finish Quantum was voted a Better Homes & Gardens Best New Dishwasher Detergent in 2013 by consumers.  It was also voted Product of the Year in the Dishwashing Detergent Category based on a 2013 shopper survey.  Finish has been a product pioneer for 60 years and continues to develop new products, such as the Power & Free line released this January.  I like the fact that these products got my dishes super clean—without using harsh chemicals.
Find out more about Finish Power & Free products by following them on Facebook or YouTube.  You can also receive dish cleaning tips from Finish's Dishwashing Experts and check out special offers and discount opportunities on their website.