This post may contain affiliate links. Read my disclosure policy here.
Hello, hello! This is Sarah from Bombshell Bling, here to bring you a glittery and CRAZY simple Shamrock Shirt tutorial. If you are still looking for a super simple way to pinch-proof a little lady in your life then this tutorial is for you!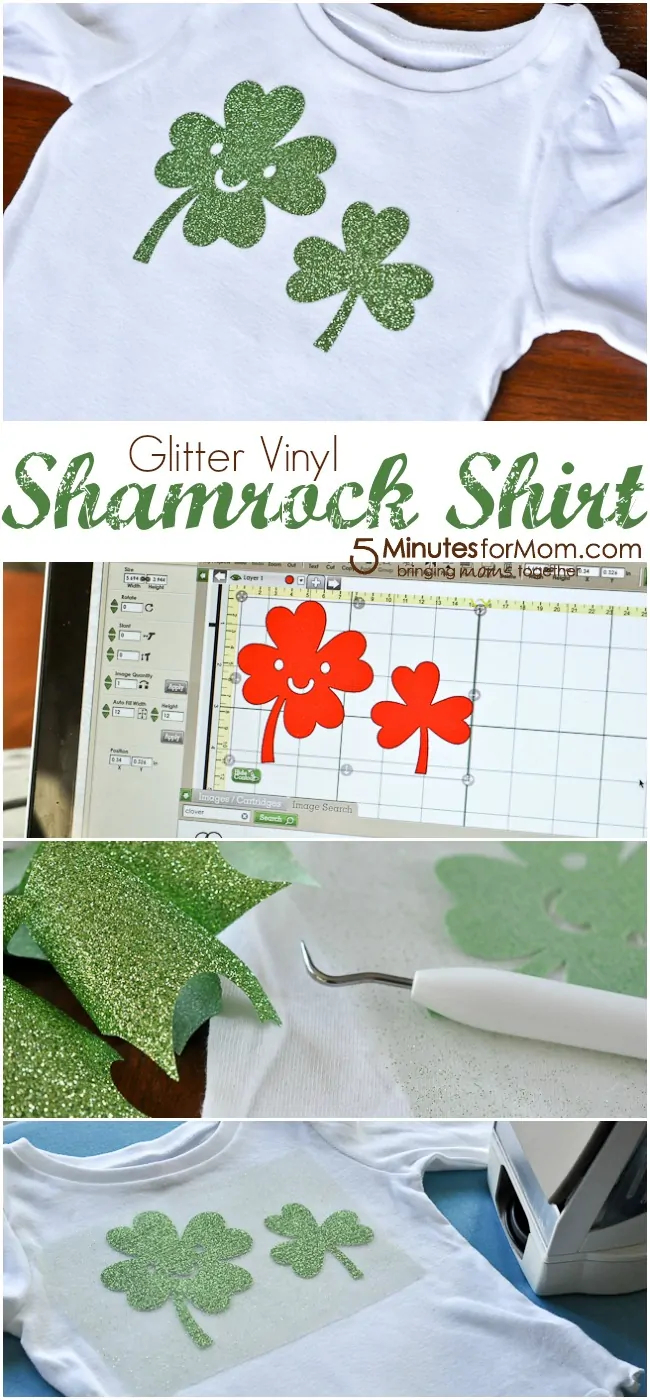 To make your own shamrock t-shirt you will need a plain t-shirt (I always get mine at Walmart), some green iron-on vinyl (this glitter vinyl is from Expressions Vinyl), and a way to cut out the shamrock shape.  I used my Cricut Expression with the Create a Critter 2 cartridge.  If you do not have a die cutting machine you could do a google image search for a four leaf clover or two and just trace and cut it onto your vinyl with scissors.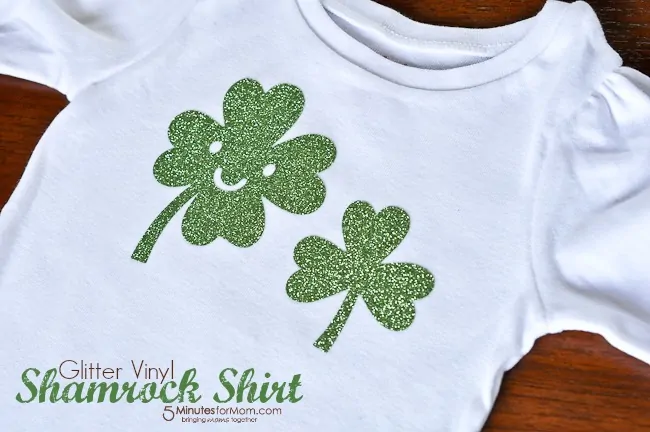 Let me show you how I made my daughter's shamrock t-shirt.  I started by using the Create a Critter 2 cartridge in Cricut Craft Room.  I measured the shirt to determine how wide I wanted the image to be, and then I chose the appropriate shape.  Once it has been chosen it appears on your "mat" and you can move it and drag it to be the right size.
This is a very important part of using Iron-on vinyl: FLIP THE IMAGE!!!!  First select the whole image, and then "Flip" it so that when you iron on the word it won't be backward.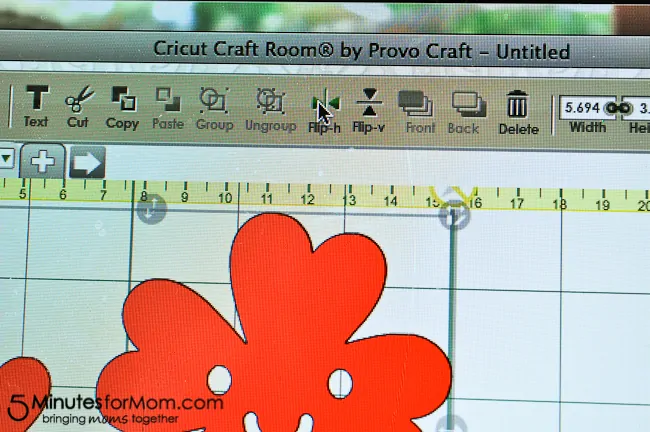 Now select "cut" and follow the prompts to set up your machine and cut the image.  FOR IRON-ON VINYL BE SURE THAT YOU PLACE THE SUPER SHINY PLASTIC SIDE OF THE MATERIAL FACING DOWN.  The vinyl itself must be facing UP or it won't get cut.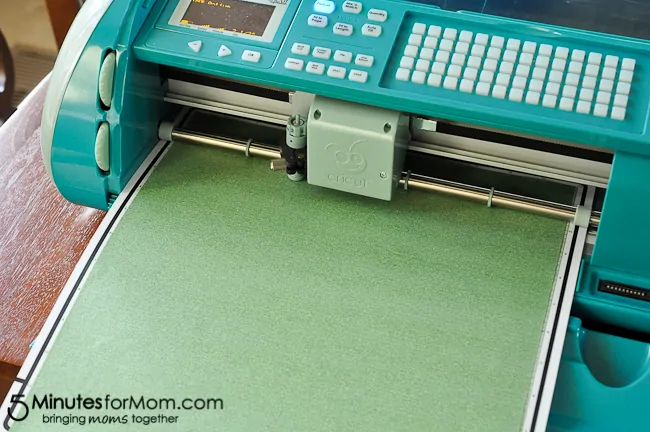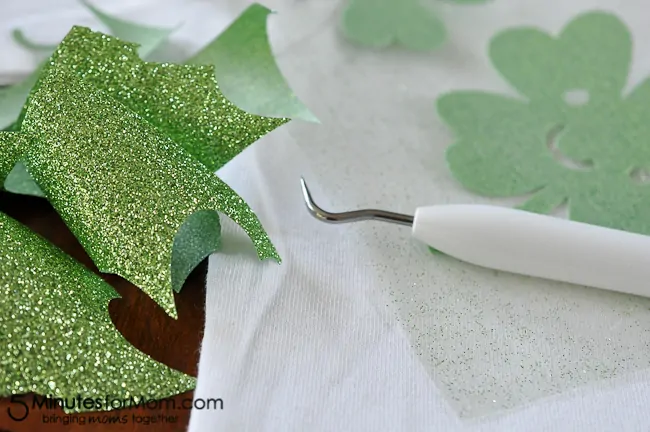 Once your machine (or your hand with scissors in it) is done cutting you will need to "weed" the vinyl by removing the excess vinyl.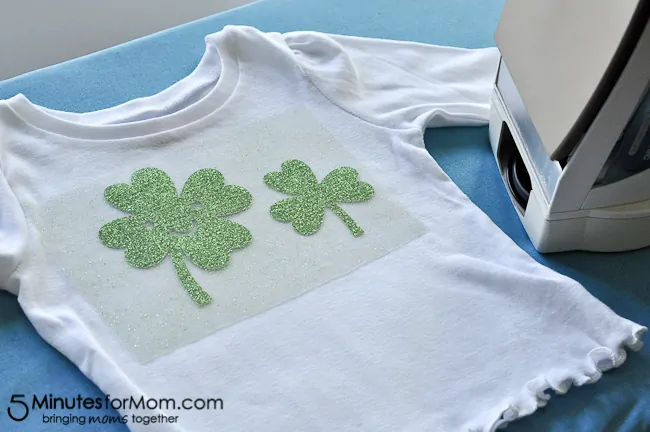 Lay the image where you would like it on the shirt and iron over the plastic with hot, dry heat.  Slowly pull away the top plastic and you are finished!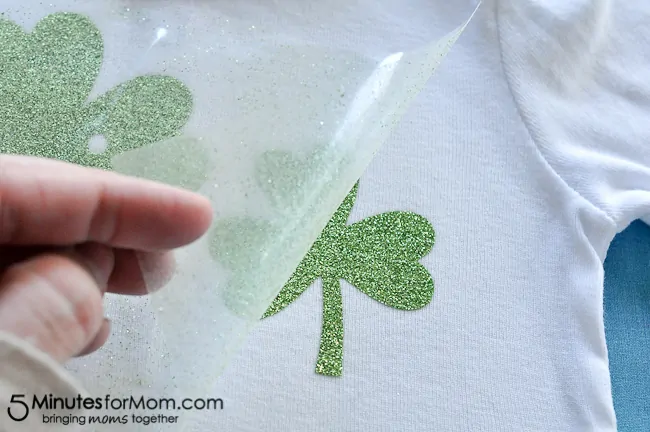 Ta Da!  Pretty cute, huh??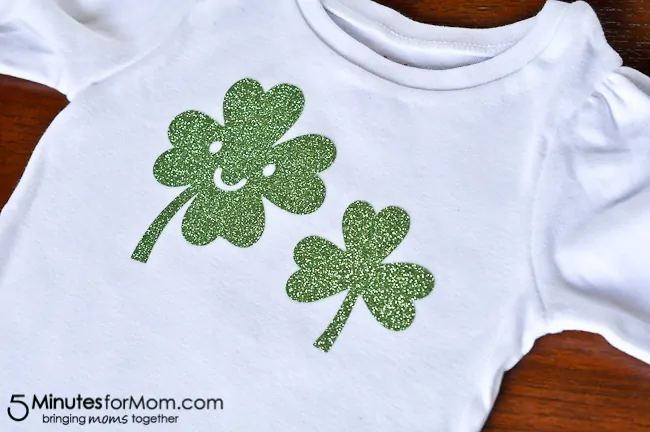 If you enjoyed this post then you may also enjoy these other St. Patrick's Day baby girl related projects:
Lucky Legs:  How to Make Baby Legwarmers
Lucky Charm Hair Bow 
St Patrick's Day Rhinestone Headband