This post may contain affiliate links. Read my disclosure policy here.
Jennifer D. here to tell you about HomeZada. I received compensation for this post and a trial membership to facilitate my review.
Our homes are everything. They keep our families safe, they hold sentimental memories, and store expensive or sentimental treasures. Sometimes loss occurs, and I'm always impressed when I hear that people had pictures and inventories to help aid insurance claims.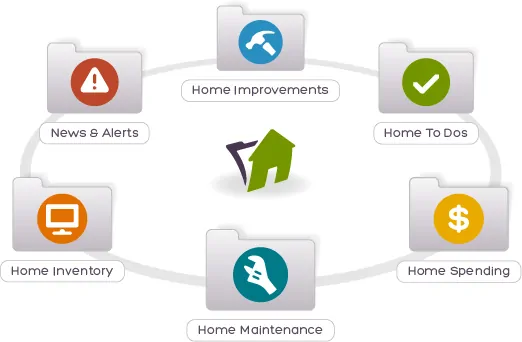 That's just one of the amazing features of a free HomeZada membership.
When I created my account and entered my address, it pulled information about my home, making set up easy. The next time I logged in, it reminded me what was needed to have an accurate record. It's stocked with basic information as a starting point for common items like furniture and electronics, and so my dashboard prompts me to get it right: "You have 13 electronics without a purchase price," and "Your Kitchen has no photo."
Another thing that is already pre-loaded is a home maintenance checklist to remind you to change filters, flush water heaters and more.
I can also get cool ideas from the Zen of Zada blog, since recent posts like "5 Handy Ways to Add Glam to Your Living Room" are shown on my front page.
We are hoping to update our kitchen this year. In the premium membership ($5.95 a month or $59 for a year), you can manage projects like this, as well as keeping a calendar with automated reminders for all those home maintenance items, and find tools to manage your household finances.
Find out more: Get Social
Enter to win a free year of premium membership
Go ahead and try a free membership now.
One winner (U.S. and Canadian residents are eligible) will win a full year of a premium membership.