This post may contain affiliate links. Read my disclosure policy here.
Julia was compensated for her time and provided products to review, but as always, her opinions are her own.  
As a busy mom, I am always on the look out for healthy, on the go snack options for me and the little one. 
Taste of Nature snack bars are 100% certified organic, gluten free and are non-­-GMO project certified. They're made with the very best ingredients the world has to offer, and yes, they taste as good as they look!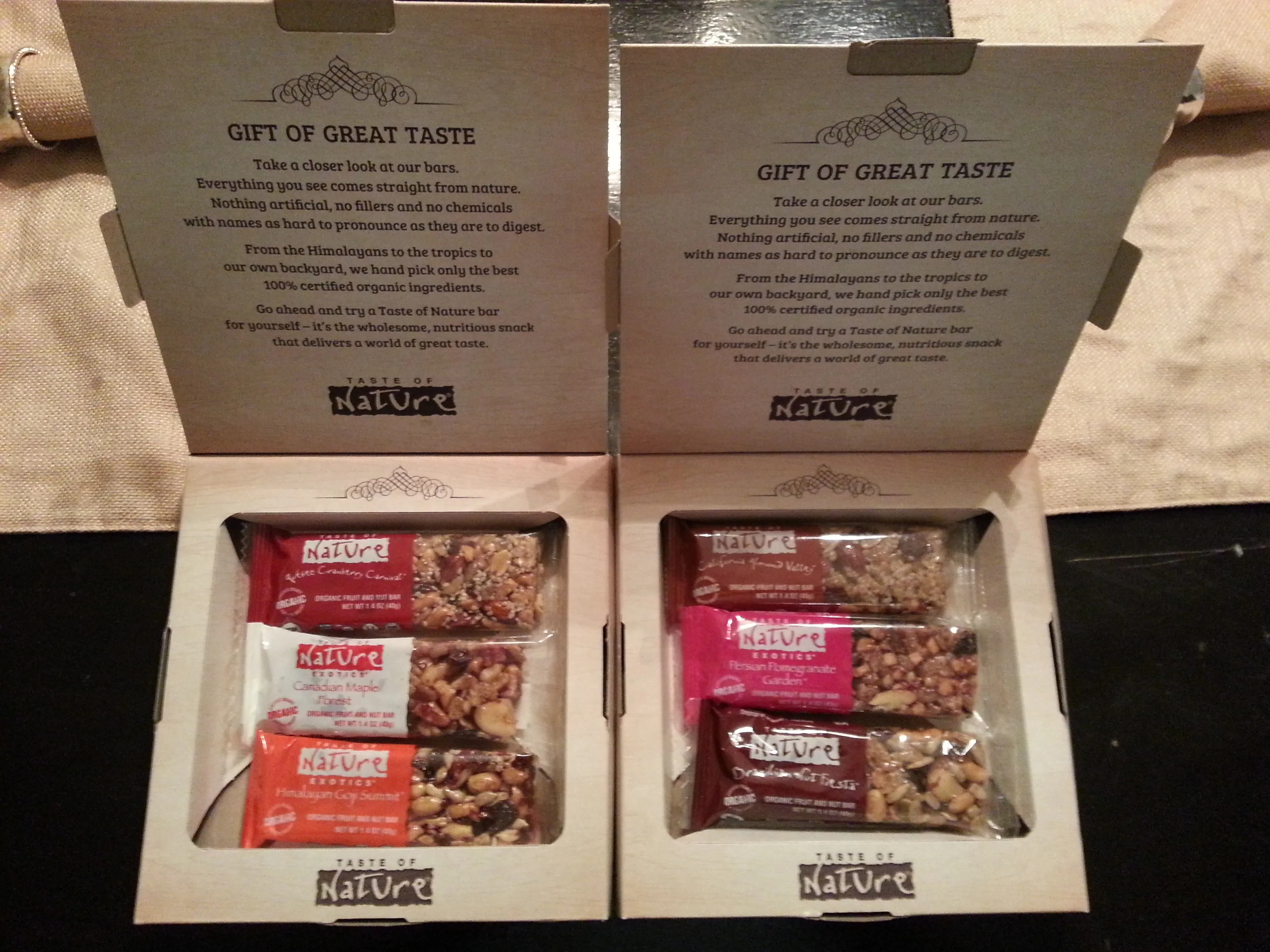 Finally, a healthy snack solution for your busy, on-­-the-­-go lifestyle!
Taste of Nature snack bars contain nothing artificial, no fillers, no added sugar and no chemicals with names as hard to pronounce as they are to digest.  
These 100& organic, non-gmo, gluten free, vegan certified and kosher certified bars are super healthy as well as delicious! 
When these bars arrived, I was immediately impressed with the packaging. But could they really live up to all of their claims?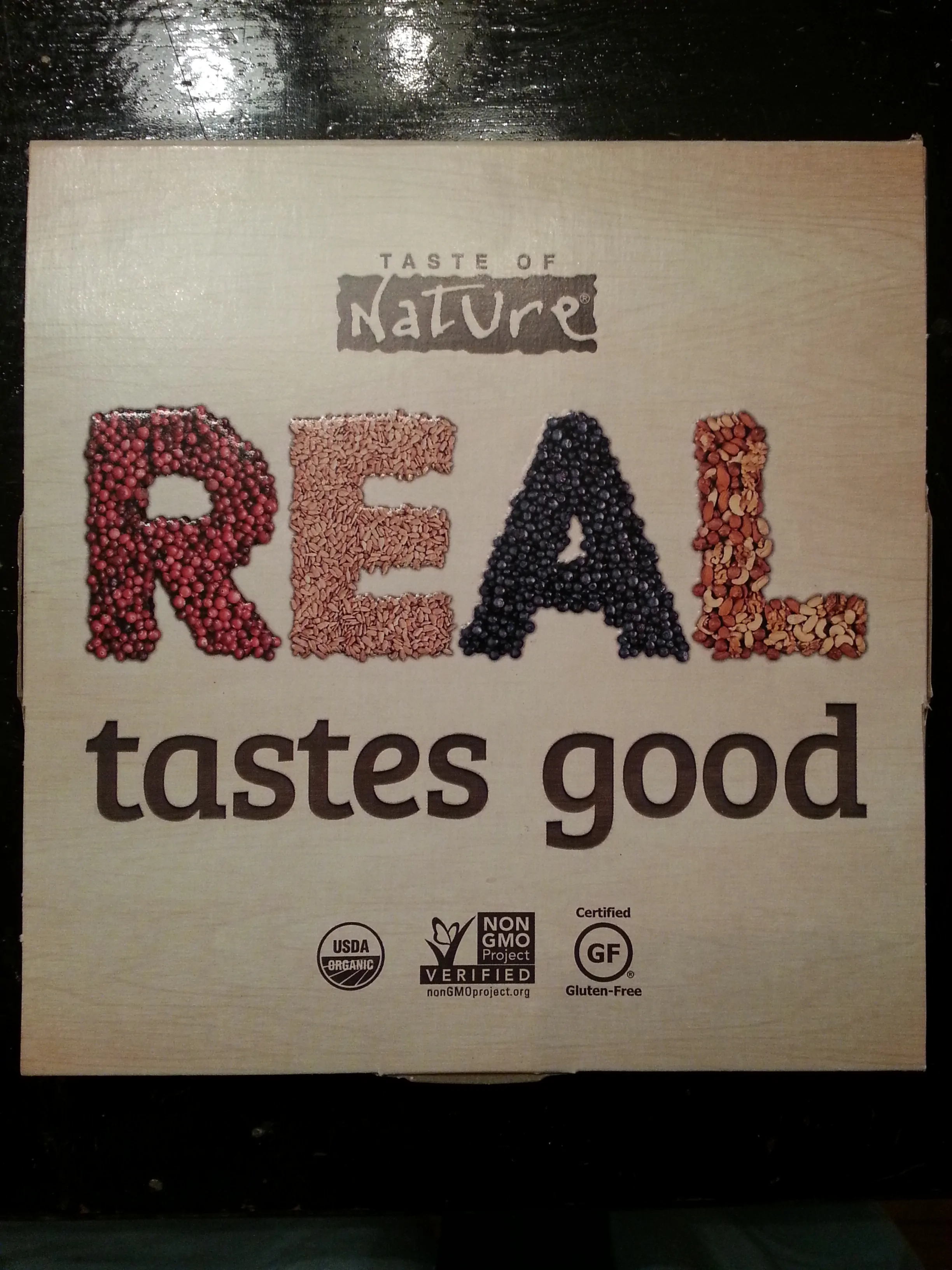 Absolutely. These snack bars are every bit as delicious as they claim! One flavor even tastes like you are eating a peanut butter and jelly sandwich…but a really healthy one! 
Taste of Nature snack bars are the perfect combination of sweet, tart, and just plain good. My husband and I were very impressed with them and even my four year old said, "Wow, these are really yummy!" Any snack that can satisfy everyone in my family is definitely a winner. 
Taste of Nature snack bars can be found at select natural food retailers. 
Would you like to learn more about Taste of Nature? Like them on Facebook, follow them on Twitter and start a healthy conversation with the hashtag #RealTastesGood, and see delicious pictures on Instagram. Visit their website to learn more. 
Are you convinced that Taste of Nature bars are a must have? I am! One lucky winner will win a set of 6 Taste of Nature snack bars including flavors Brazil Nut, Almond, Canadian Maple, Goji, Pomegranate and Cranberry. 
Contest open to US residents only. Enter below to win. Good luck and happy snacking! 
I was provided free samples of Taste of Nature snack bars to review, but I really do love them! I think you will, too.  Julia is a full time mommy and part time writer who thrives on Starbucks, chocolate, and toddler kisses. When she is not chasing a toddler around, you can find her at her personal blog, http://www.elatedexhaustion.com, or playing on Twitter @juliahembree.