This post may contain affiliate links. Read my disclosure policy here.
Get ready to rock out with some of the most magical idols of all in a musical showcase that features the hottest tunes and talent from across the kingdom in Disney On Ice presents Rockin' Ever After! Don't miss the fun with moments from BRAVE, The Little Mermaid, Tangled and Beauty and the Beast when Disney On Ice presents Rockin' Ever After.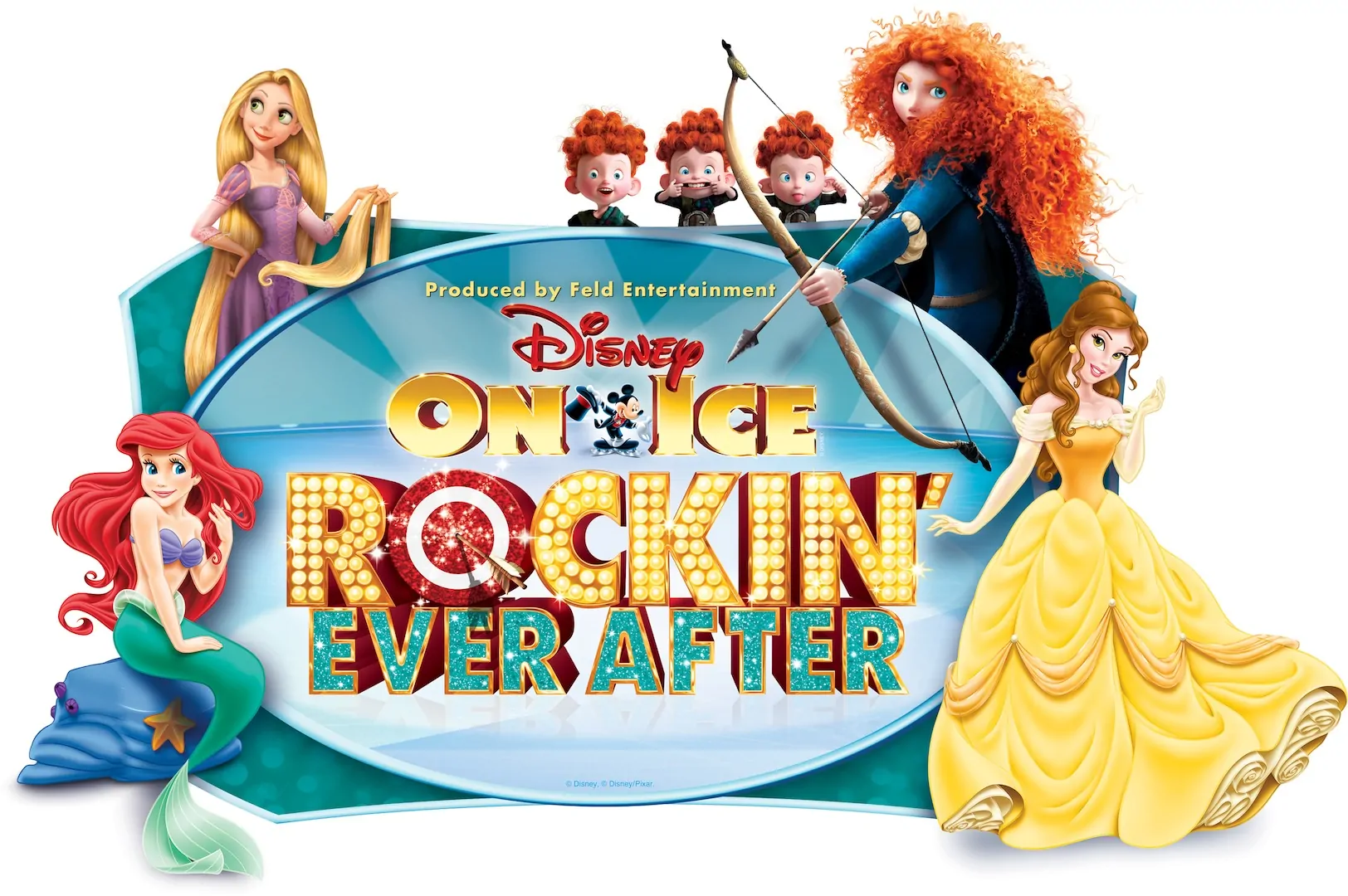 Disney On Ice brought their superstar line-up to my hometown of Sacramento, CA with Disney On Ice presents Rockin' Ever After.
I have not been to a Disney On Ice show in a few years so I was very excited to have the opportunity to attend the Disney On Ice presents Rockin' Ever After! show in Sacramento. I brought both of my daughters ages four and eight. I have to be honest, I was a little afraid that my eight year old would be bored as she is moving out of her Disney Princess stage. But I was wrong, she loved it and Rapunzel was her favorite part.
The show is set up really well with a lot of story telling. During the show you will get to hear four princess stories that last approximately 15-20 minutes each. I felt that this was nice because the show didn't just feature one Disney character after another, but instead we got to watch each story unfold. The four princess stories are Ariel, Rapunzel, Merida and Belle. The loudest cheers from the audience were for Ariel.
Experience a show-stopping performance as Sebastian breaks out of his shell for one night only to make waves with Ariel.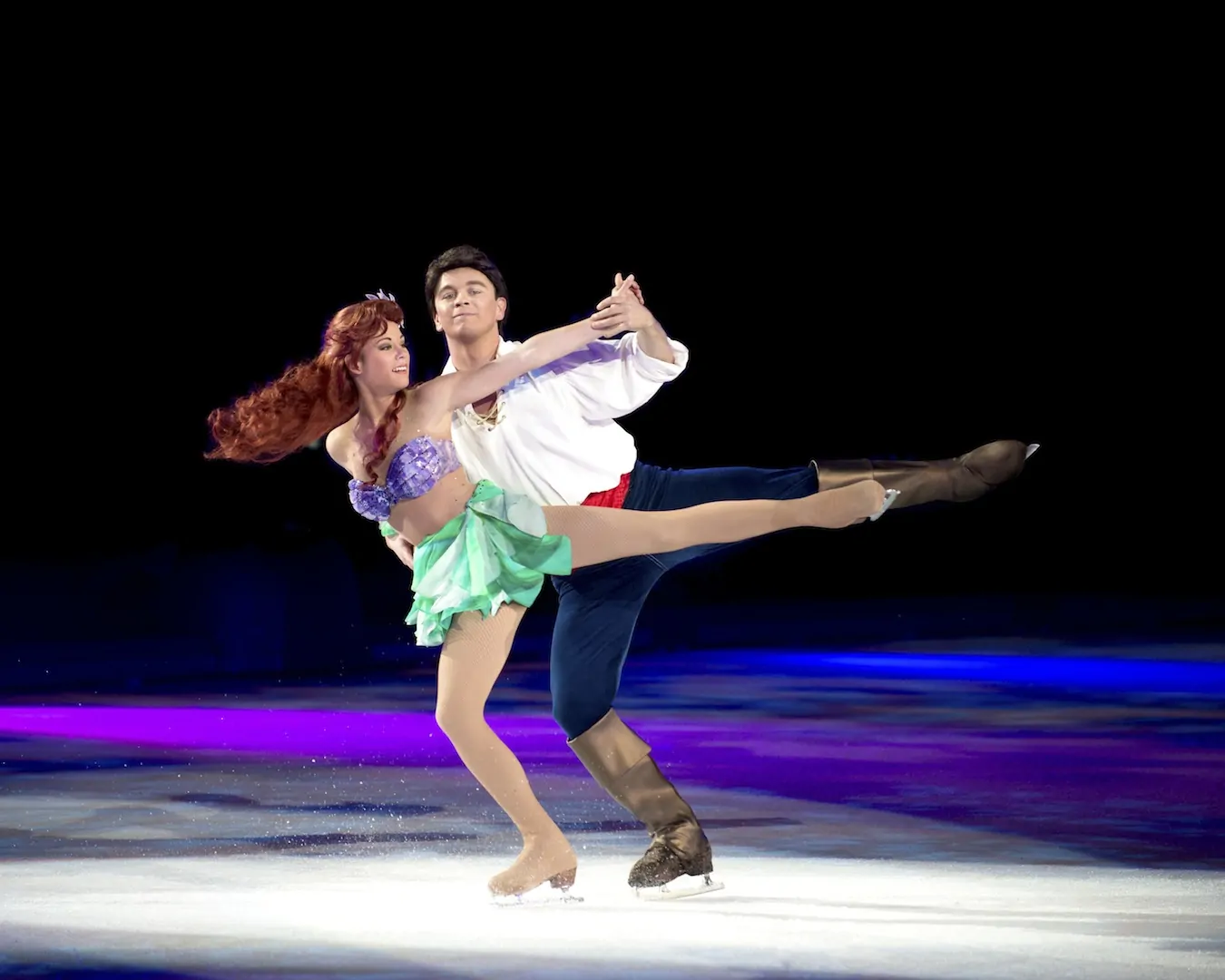 Jam to a Scottish jig as a group of royal contenders from the Academy Award-winning Disney•Pixar film, BRAVE, competes to win the heart of adventurous, sharp-shooting Merida, making her on-ice debut!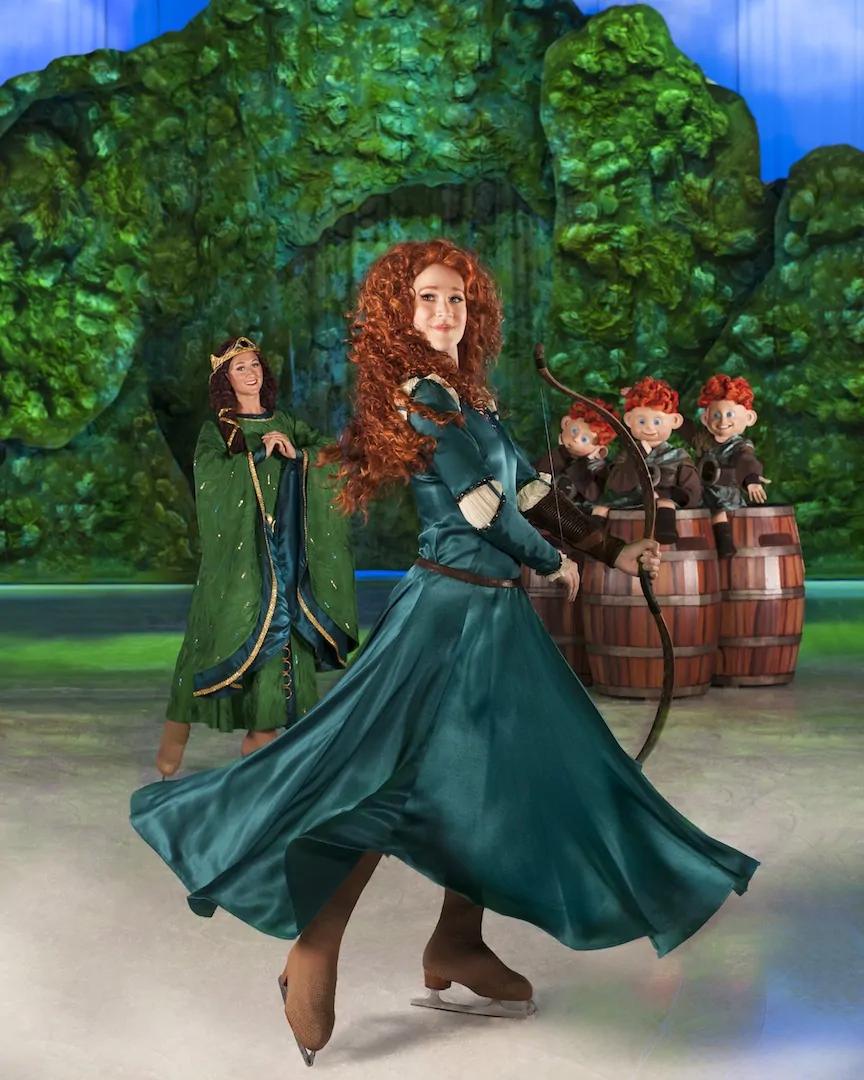 A chorus of harmless hooligans from Tangled unleashes musical mayhem when they get a visit from the sassy and spirited Rapunzel and her charming ally Flynn.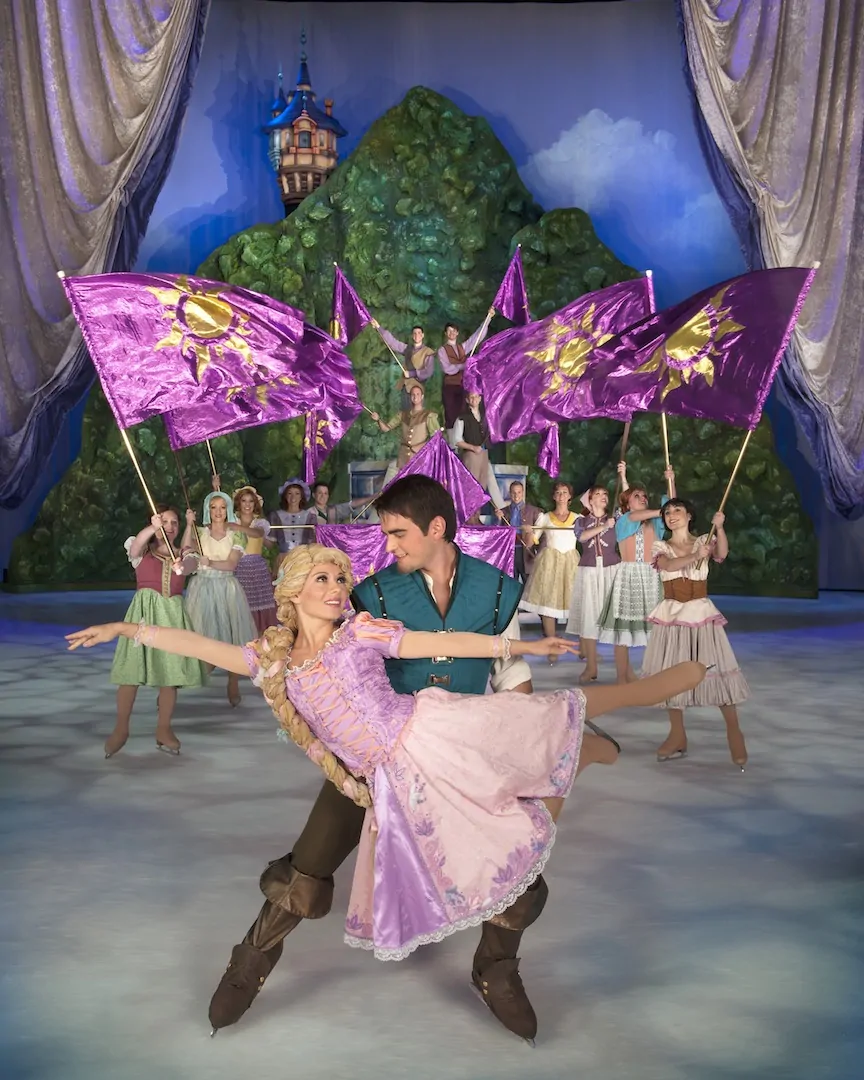 And, get your feet moving as the Beast and his castle's enchanted entourage take center stage in a spectacular show for Belle.  It was a rockin' remix of royalty!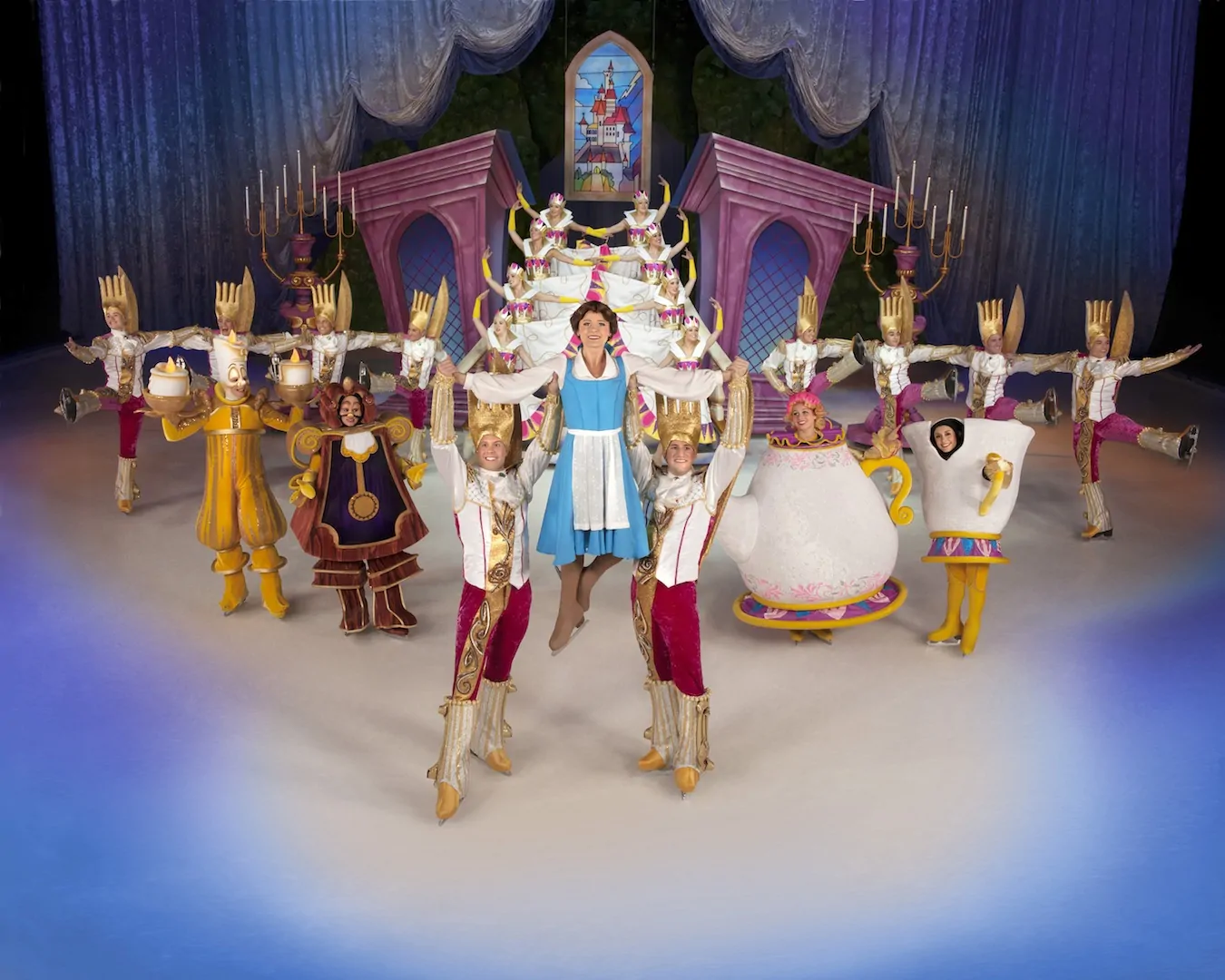 Each segment was hosted by Mickey, Minnie, Goofy and Donald so you do to see the fab four throughout the show.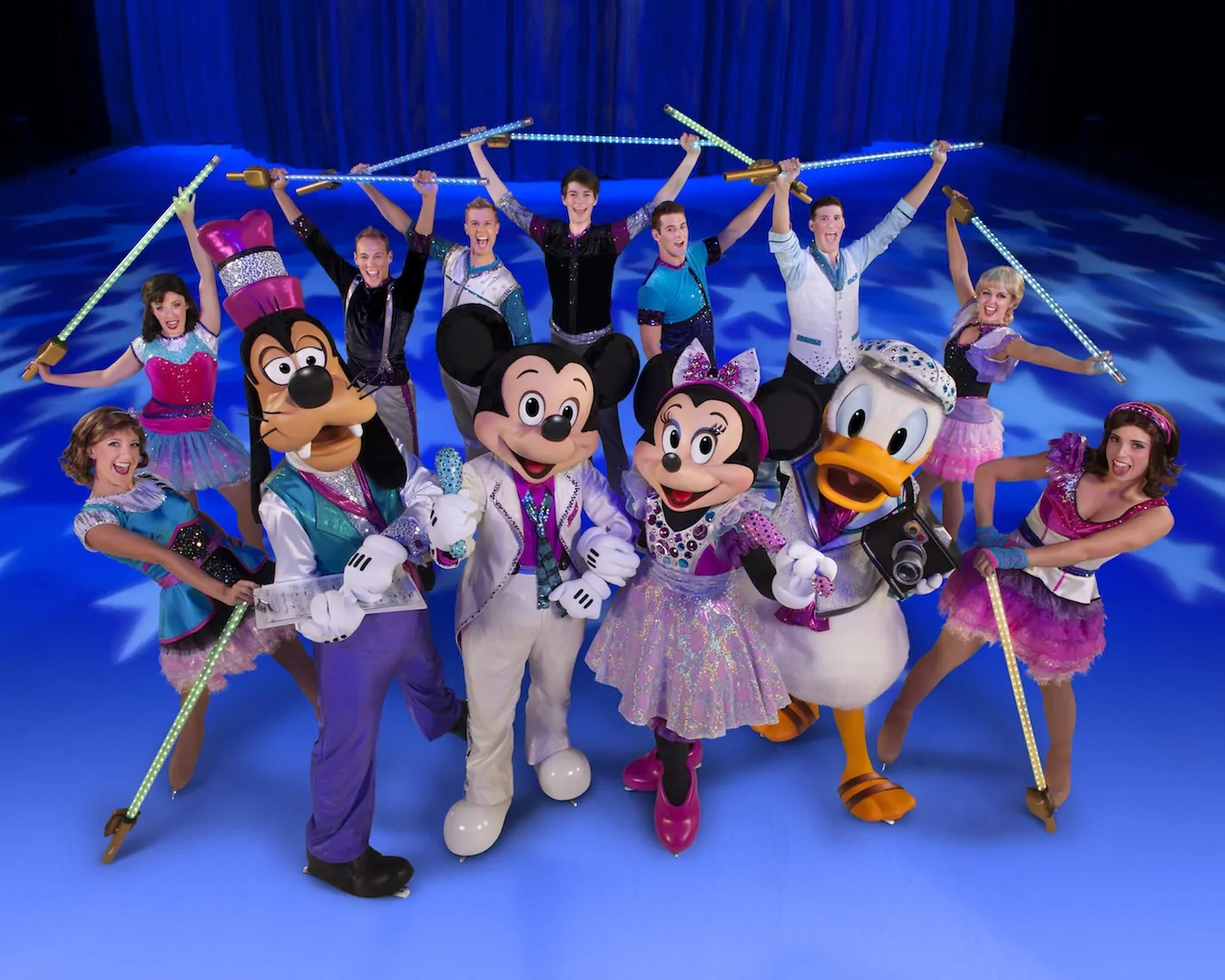 Amazing parts of the show were seeing Ariel spin through the air, Maximus on ice skates and the Beauty and the Beast segment.  Ok, I may be biased on the last one because she is my favorite princess.  I was highly impressed that each segment was vastly different from the other thanks to the set decorations and special effects.  Disney stayed true to the look and feel of each story.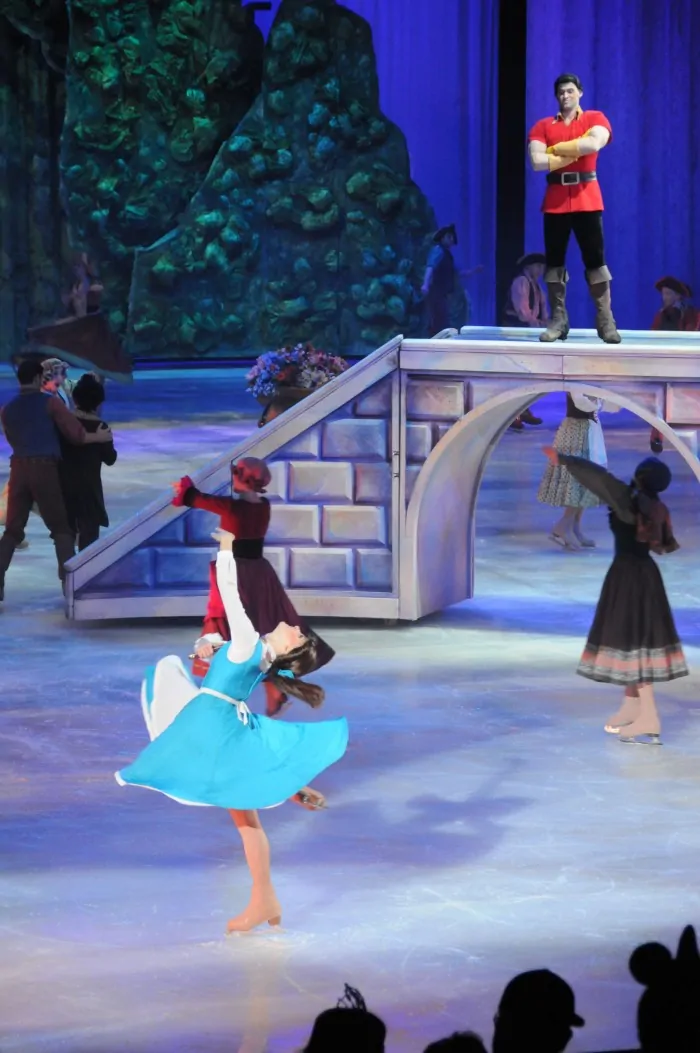 There are a variety of Disney On Ice shows currently touring. You can check to see which show is coming to your hometown at Disney On Ice site.
Dawn is a Feld Family Ambassador, and in exchange for her time and efforts in attending shows and reporting her opinion within this blog, as well as keeping you advised of the latest discount offers, Feld Entertainment has provided her with complimentary tickets to Feld shows. Even though she receive these benefits, she always give an opinion that is 100% hers.