This post may contain affiliate links. Read my disclosure policy here.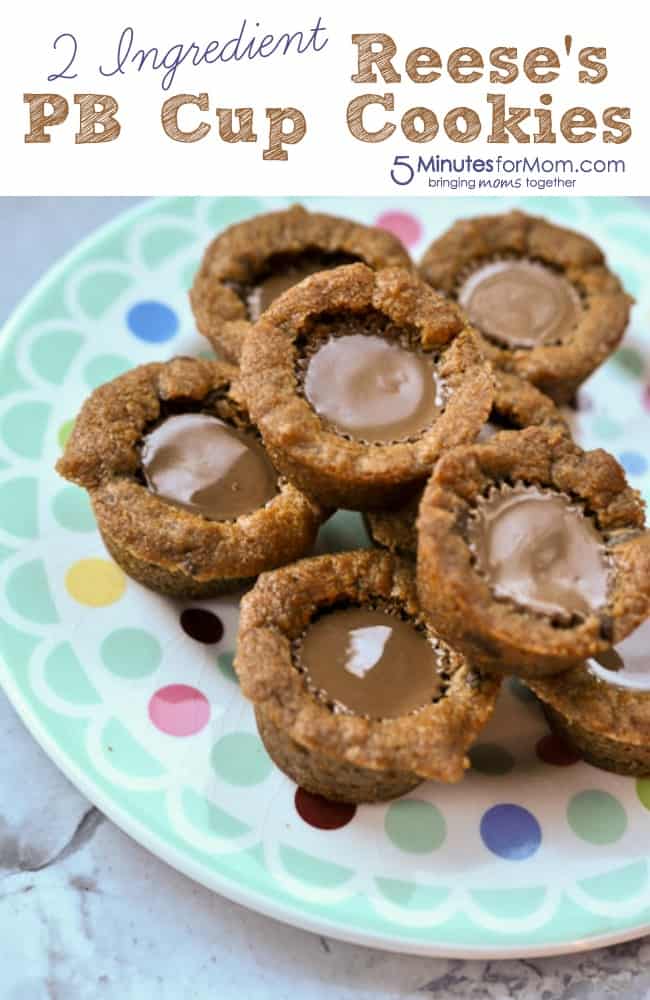 Hello, hello!  It's Sarah again from Bombshell Bling.  I am here to share another recipe with you, and this one is my simplest yet!  I was pondering what recipe to share this month and decided to go for something that could be put together in minutes.  I mean, who doesn't want a recipe that can be made in minutes??  So here you go: 2 Ingredient Reese's PB Cup Cookies.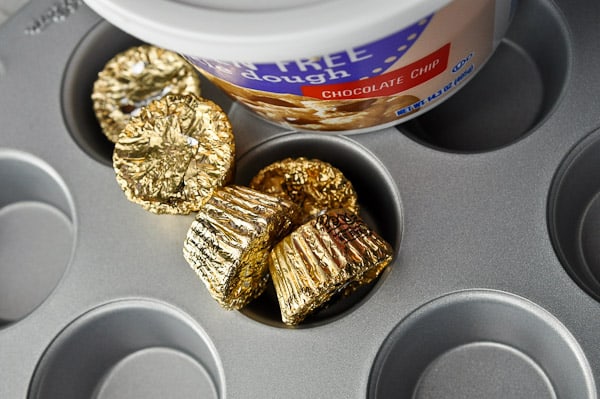 Alright, these are the two ingredients that you will need to make these cookies:  Reese's Peanut Butter Cups and premade chocolate chip cookies dough.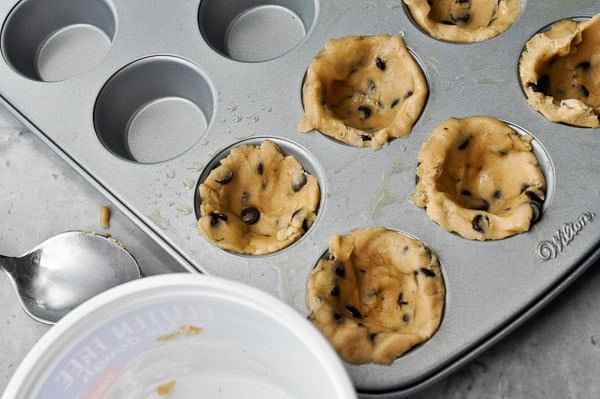 Grease a mini muffin pan and put small scoops of dough into the muffins.  Press it up on the sides and down in the middle a bit with your fingers.  Bake the cookies using the instructions on the premade cookie dough.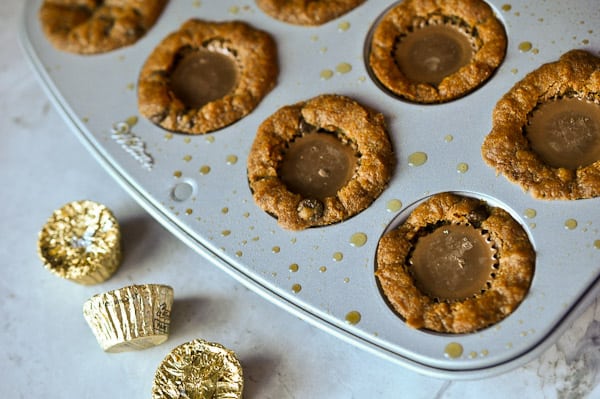 As soon as the cookies are out of the oven and cooled a bit press the PB cups into the center of them gently but firmly.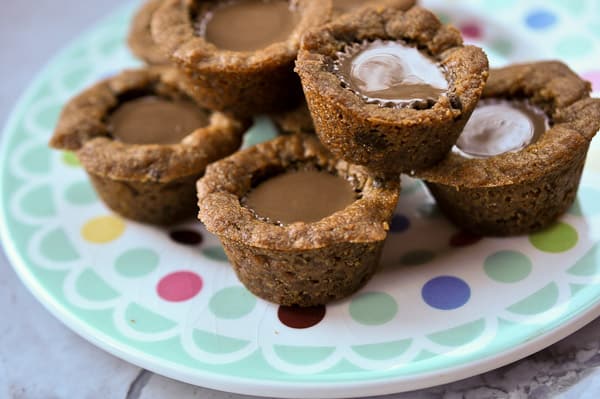 Cool the cookie and then eat up!  Yum yum yum!!!  Easiest recipe EVER, right??  Let me know if you give it a shot!
If you enjoyed this recipe then you may enjoy these recipes from my blog, Bombshell Bling: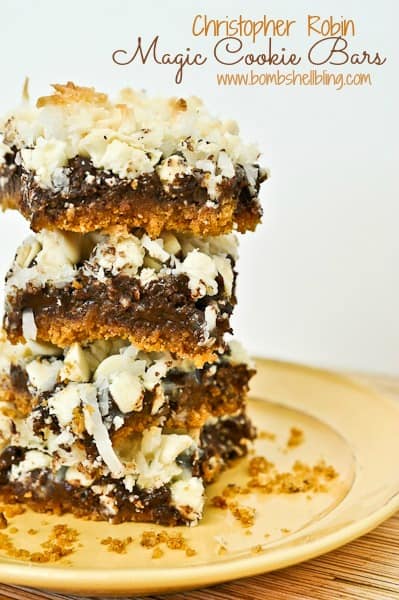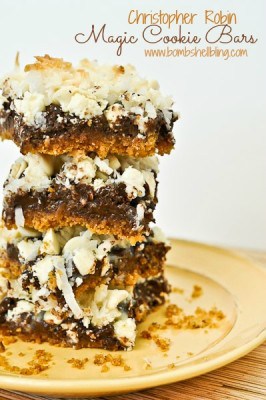 Christopher Robin Magic Cookie Bars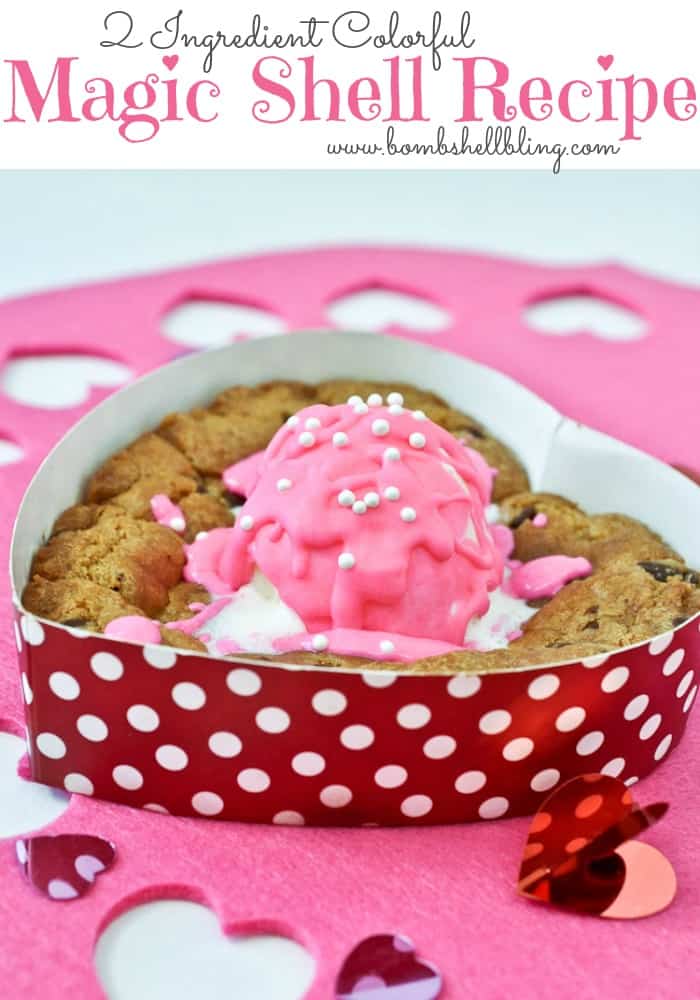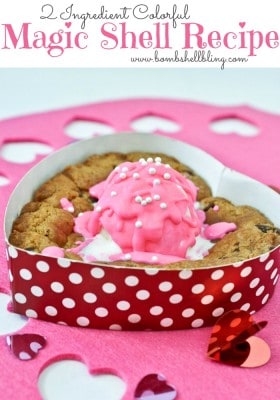 2 Ingredient Colorful Magic Shell Recipe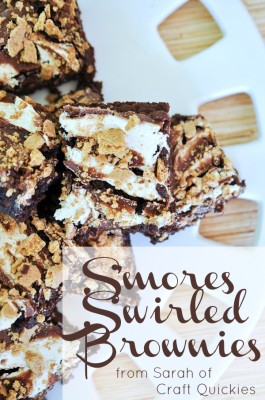 S'mores Swirled Brownies