This post may contain affiliate links. Read my disclosure policy here.
5 Minutes for Mom contributor, Teresa, shares how a mobile hotspot may be your answer to Internet access on the go. We were compensated to write this post, however all opinions listed are her own.
With the holidays over, many of you might have gotten gift cards or money as gifts or stocking stuffers. If you are wondering what might be a good thing to spend it on, one of the best gadgets on the market now (in my humble opinion) is a mobile hotspot.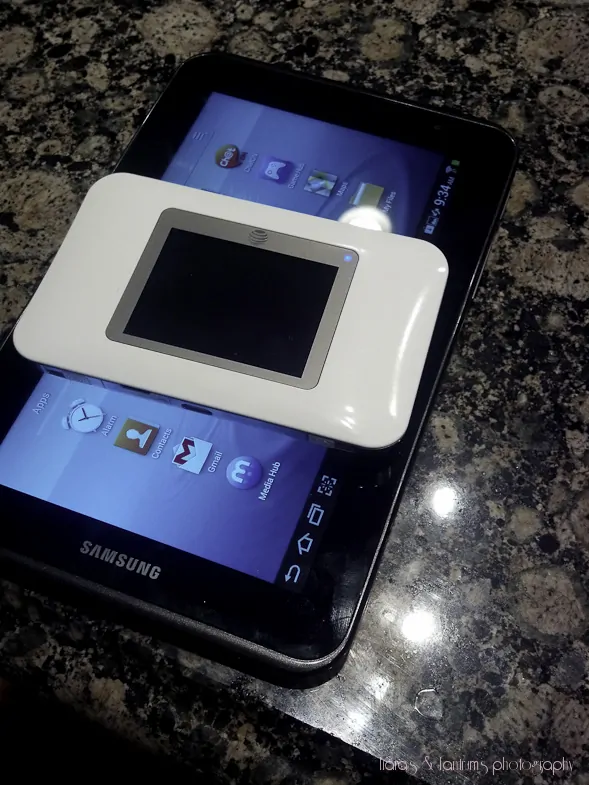 What is a mobile hotspot?
A mobile hotspot is a device that allows multiple mobile device users to connect to the internet on a cellular network. But, it is your very own on-the-go, secure internet.
Mobile hotspot devices are convenient and affordable for busy families like mine. Our  AT&T Unite mobile hotspot is able to transmit signals in any location where a mobile signal is detected, even in very rural areas where AT&T provides coverage. The Unite unit is highly mobile and compact. It fits right in my back pocket. I can remain productive despite my location.
The AT&T Unite unite enables my family to utilize the fast 4G LTE speeds by tapping into AT&T's nationwide 4G LTE network for faster browsing and faster downloads. It actually is faster than my home wi-fi and makes me extremely happy when I have deadlines and my home internet is slowing me down.
The AT&T Unite Mobile hotspot device is very convenient, easy to use and extremely affordable. Currently, the AT&T Unite is available for NINETY-NINE CENTS with a 2 year contract or $149.99 without a contract.
Virtually anything you want to do online can be done with a mobile hotspot. However, you will be more portable and more secure using your very own AT&T Unite mobile hotspot. If you have a friend or family member on your gift list that is constantly searching for free wi-fi networks, a mobile hotspot a pretty neat gift for you to add to their stocking this year.
AT&T Unite is currently $0.99 with a 2-year contract and only $20 per month that can be added to your family mobile share plan. This is a perfect little stuffer for stockings this holiday season.
For more information, visit att.com/Unite or connect with WiFi Family on Facebook
Teresa is a family lifestyle photographer who is happy homeschooling her three children in the Christian Classical education theory in the suburbs of Chicago. You can find her on her blog Tiaras & Tantrums or on Twitter as @tiarastantrums.