This post may contain affiliate links. Read my disclosure policy here.
 Michelle from Honest & Truly!, a 5 Minutes for Mom contributor, shares her views on The Beatrix Girls dolls in this sponsored post.  Our writers are compensated, but all opinions remain their own.
Growing up, I wanted to be a rock star.  I thought I could sing, to the point of joining our town's choir.  It wasn't until much later that I realized that wasn't where my talents lay, but oh how I wish I'd had toys that let me dream more, acting out my wishes.  The Beatrix Girls are a new line of dolls that aim at doing just that.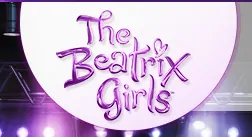 The four girls making up the line are members of a band named – not surprisingly – The Beatrix Girls that isn't just a made up band.  Instead, there is actual music "performed" by the girls in the band that is catchy and fun.  In fact, you can find it on Pandora, Spotify, and iTunes.  You can also download the music directly from The Beatrix Girls site (and view the lyrics so you know what you should be singing).
The four girls in the band feature distinct personalities.  Lark plays bass in the band and is into extreme sports.  Ainsley is a sweetheart who loves pink and antiques yet is the drummer of the band – a fun juxtaposition that shows girls you don't have to fall into stereotypes.  Brayden loves writing and writes most of the songs, in addition to being lead singer and playing lead guitar.  Lastly, Chantal plays keyboards with her mellow personality that has old fashioned, level headed values.  The major differences in the looks and personalities of the dolls means that there's something to interest every little girl.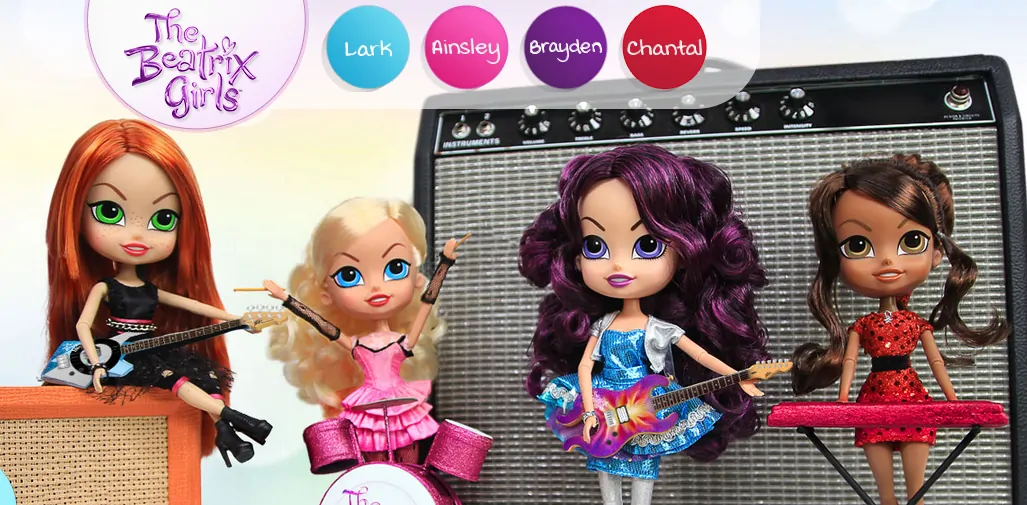 Knowing that the dolls earned their success via hard work, something emphasized by the dolls themselves, as a parent I appreciate the empowering message that girls can make of their lives what they choose.  They don't have to wait for life to happen to them.  The dolls do wear short skirts to some degree, but they aren't overly skimpy, and the focus isn't on their sex appeal – a difference from many other dolls out there.
With the real music, especially being able to access it on a variety of sites, it's a great way to keep the dolls top of mind and connecting with girls, rather than being something they play with then discard as they move to other media.  There are also webisodes featuring The Beatrix Girls that are funny and a little edgy, again helping to keep the interest of girls.  This also helps keep the dolls fresh as new content is released.
The Beatrix Girls?  They're definitely not the same old same old!
Enter to win
One reader is going to win the Beatrix doll of their choice. Use the Giveaway Tools form below to enter.
Michelle may never stop running around Chicagoland, but she always makes time for the important things in her life – her wee ones, cooking, reading, and spending time with friends – and of course, writing. You can see what she's up to on her blog Honest & Truly! or on Twitter where she tweets as @HonestAndTruly.