This post may contain affiliate links. Read my disclosure policy here.
There are so many choices for holiday snacks that it is sometimes overwhelming. How do you find the perfect treat that is delicious, satisfying, and maybe even a little bit good for you?
Virginia Salted Peanuts are your quick and delicious holiday answer. My son was so excited to receive them and got quite a thrill from getting peanuts in the mail.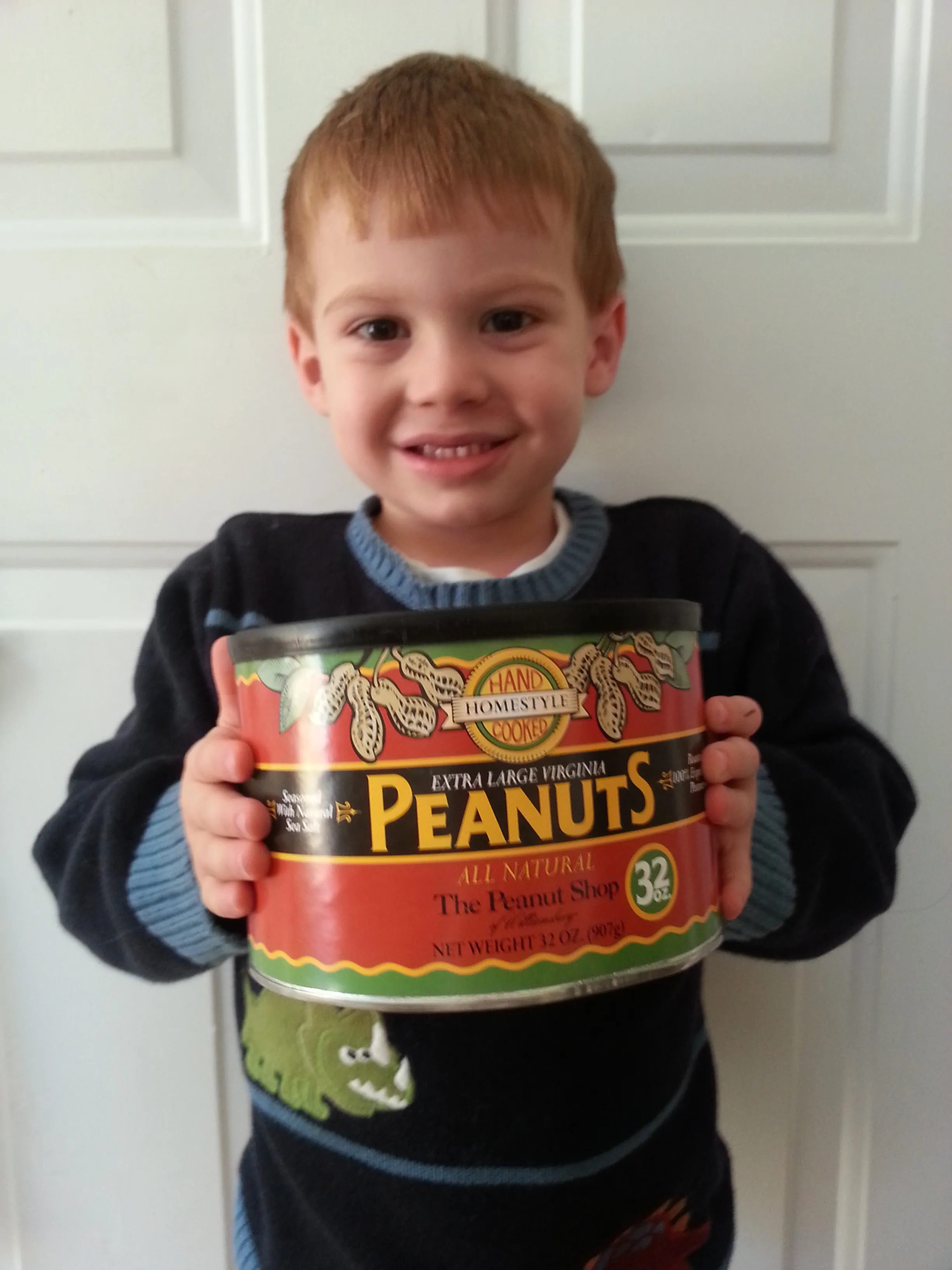 We live in Richmond, VA so we see these everywhere. They are delicious and were a favorite snack of ours even before we were lucky enough to get to review them! I think my son's enthusiasm over eating as many peanuts as he could explains it all: these delicious peanuts will please everyone in your family!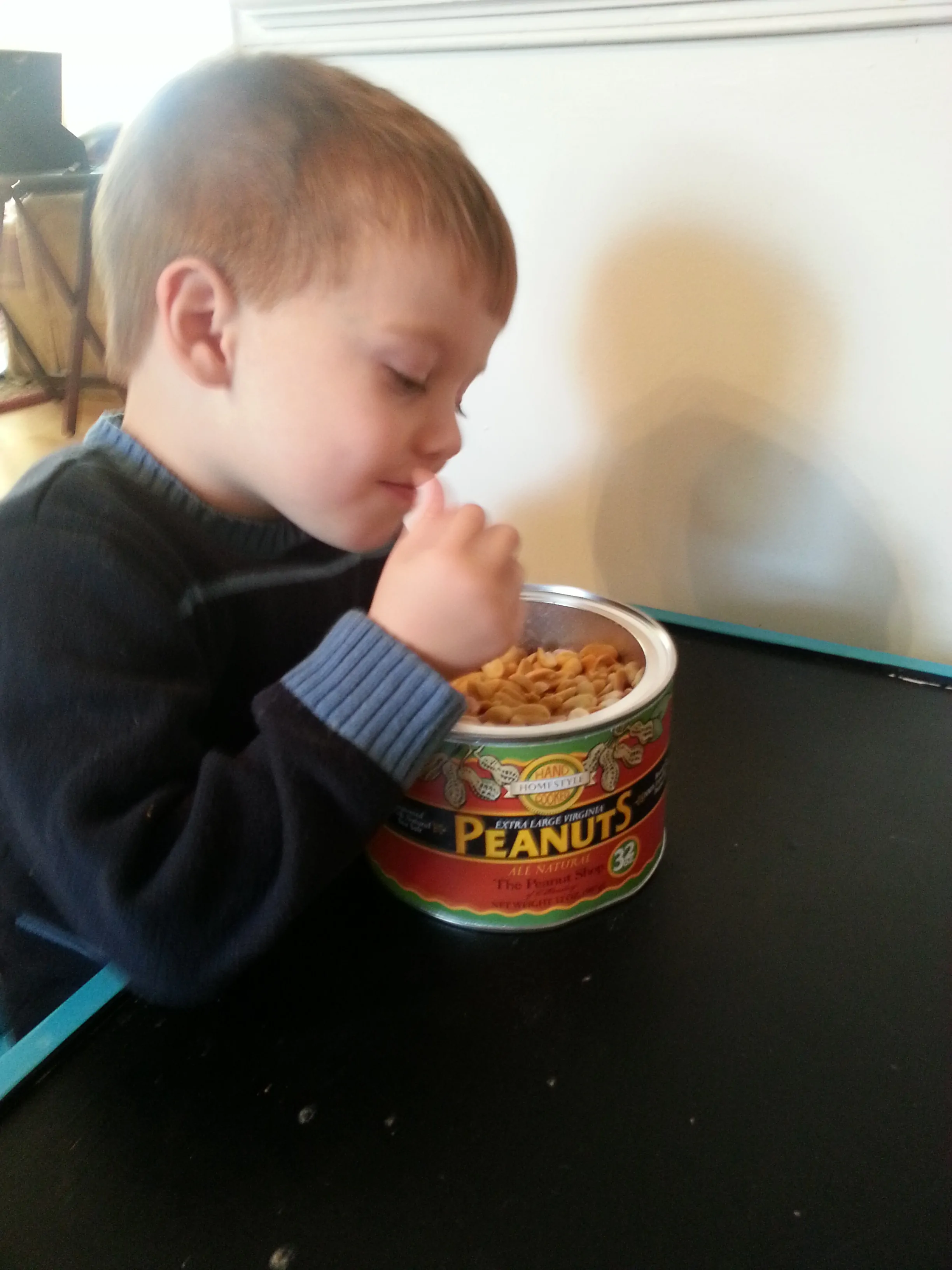 These all natural, premium peanuts are perfect for your holiday gatherings, as an everyday snack, or would make the perfect gift. Visit the website or Facebook to learn more and place your order!
Enter to win
Are you getting hungry? One lucky winner will receive a can of Virginia Salted Peanuts of their very own! Enter below to win! Good luck!
Julia is a full time mommy and part time writer who thrives on Starbucks, chocolate, and toddler kisses. When she is not chasing a toddler around, you can find her at her personal blog, http://www.elatedexhaustion.com, or playing on Twitter @juliahembree.