This post may contain affiliate links. Read my disclosure policy here.
Our writer Jennifer D. received a sample of this product to facilitate her review and was compensated for writing it.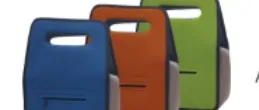 I've been packing my kids' lunches a lot more the last couple of years than I used to. I like being more in control of what they eat, as opposed to them buying a school lunch which they barely pick at because they don't like the mushy vegetables. I know which fruits and veggies will go over with them, so when I pack it, they eat better.
They like variety, which is often hard to come by, especially when they are bringing their lunches more frequently.
I was so excited for the chance to review Lava Lunch, which promises to keep hot foods hot, and my kids were excited too. I asked my high school-aged daughter what she wanted to try first. We had some leftovers from one of her favorite sides. "Can I have mashed potatoes?" she asked. Can do!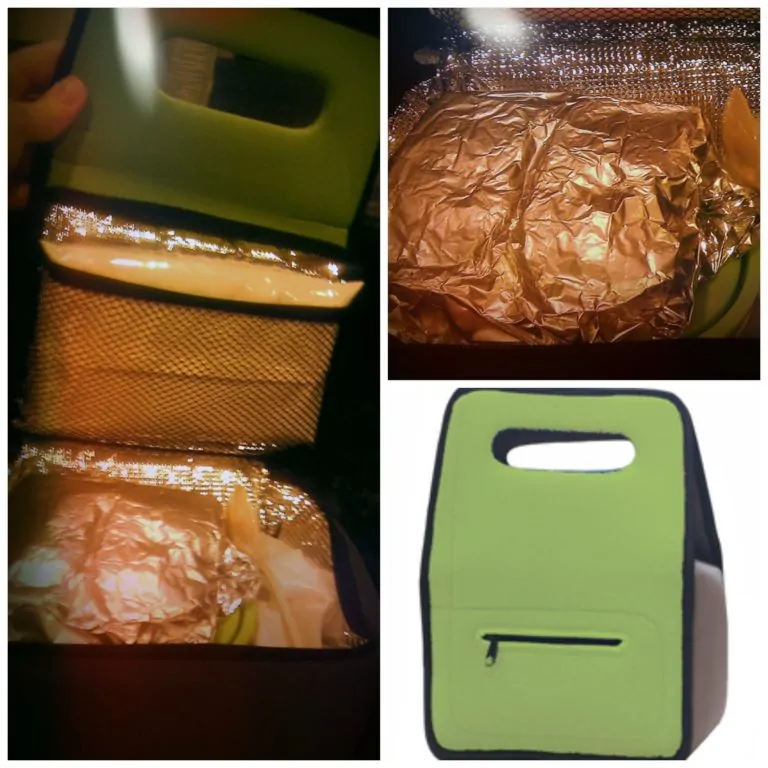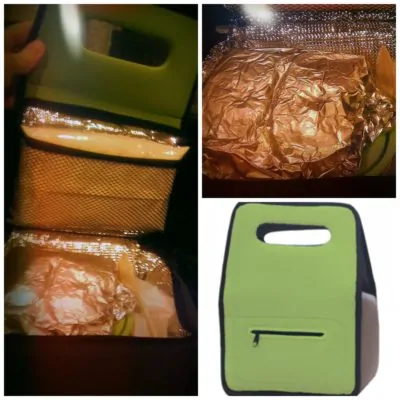 I set some of the leftovers aside and packed it up for her on Monday morning. I followed the instructions that Lava Lunch recommends. I purchased a stainless steel container set, because that was their recommendation to keep it the hottest (though it's safe with all materials). When I saw Amanda after school, I asked how it was. "It was incredible!" I was practically speechless hearing a teenager express that much appreciation. "They were warm, not cold or lumpy at all!"
One concern I had was that the orange I packed would also be warm. I wrapped it in a few extra napkins and put it away from the heat packs, and she said it wasn't warm. There is a roomy outside sling pocket where I put her drink. You could put something else in there as well, but I didn't want anything to fall out in her backpack.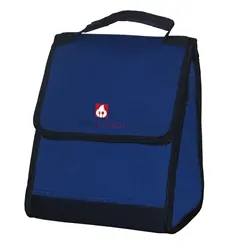 Since it was a hit with my 15-year-old daughter, I tried it out next on my 9-year-old son. I packed Kyle a tin of tomato soup and a grilled cheese sandwich (wrapped in foil). His verdict, "It was awesome!"
We've since used it at least half the time they've had lunches. I've packed warm pastas and soups. It does take a little more effort in the morning, but I love the options it gives us.
You might wonder how it works or if it's safe for young children. You microwave the "lava bricks" heat packs and put them inside the mesh in the lunch kit. Right out of the microwave, they are very hot to the touch, but they wouldn't burn you. Since they're enclosed in the mesh in the lunchkit, they aren't available for little hands to accidentally get burned. I think it's marked that it's not acceptable for kids under 3, but they aren't usually eating their lunches independently. My 9 year old son hasn't had any problems.
I was sent one of each of the types of lunch boxes. My high school daughter, who carries around all of her stuff in her backpack all day, prefers the Blue Fire lunch box. It's more of the traditional lunch sack style. The other style is the one I use for my son (and I actually prefer). It's the lemon lime and is more of a solid rectangular shape. The pictures of the interior (in collage above) are from this model. It costs $5 more, but it is what I would purchase as a replacement, but my daughter thinks it's "too big" for her backpack, since it's not as flexible, I guess.
Win it!
One of you will win the Blue Fire lunch box.