This post may contain affiliate links. Read my disclosure policy here.
Michelle of Honest & Truly!, a 5 Minutes for Mom contributor, shares her thoughts on Skylanders SWAP Force in this sponsored post.  She was compensated for this article.
My first video game system was an Atari. The one with a single joystick and just one red button. I am continually amazed at how far video gaming has come – and how fast.  Don't get me wrong, we loved our Atari and playing it, but the new systems and games like Skylanders SWAP Force takes it to a whole new level of fun and interactivity.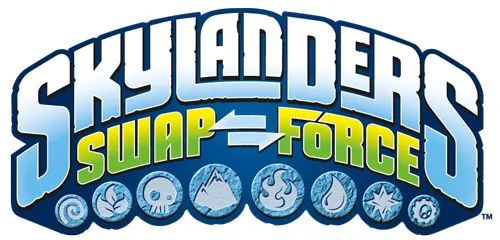 As video games began growing in complexity, our house had a dilemma. We loved playing the game and playing with our friends, but as we beat levels, we were reluctant to start a new game with our friends and preferred to simply keep playing where we'd left off trying to beat a new level, which wasn't always fun for our friends. When Skylanders was first introduced, one of my favorite parts about it was how it was set up to be played across multiple platforms.  Each character could be taken from the Xbox Kinect at my house and played on the Wii at my friend's house, and nothing would be lost and it didn't matter if we had different gaming systems. The game characters were fun with unique personalities, and the wee ones enjoyed playing with them outside the video game, as well.  Skylanders was cemented as a must-have in my mind at that point.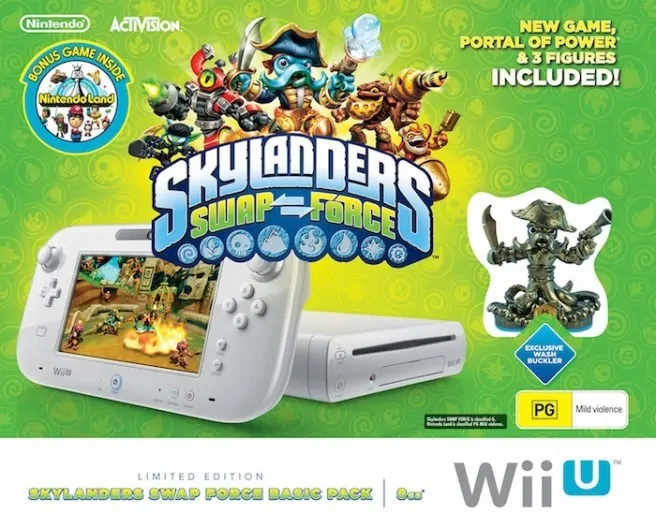 Now Skylanders has one upped themselves, and the Skylands world is even more amazing.  The 16 new Lightcore™ characters have interchangeable top and bottom halves.  Each character has its own personality and skills, and swapping a top for a bottom creates a whole new character with different abilities.  It opens up all new worlds of creativity and geometrically increases the characters available. The 16 Lightcore™ characters become more than 250 characters through the swapping.  Even better?  If you have previous characters from Skylanders Spyro's Adventure® or Skylanders Giants™, those still work to play Skylanders SWAP Force, so they haven't become obsolete.
The new characters have new abilities, which means you can explore even more of Skylands than you could before.  The new characters can fly, climb, dig, bounce, and teleport, which takes you places you could never visit before.  In SWAP Force, a group of Skylanders were caught in a volcano eruption on the Cloudbreak Islands.  They were split in half (which is why you can now swap bottom and top halves) and sent to Earth.  While the Skylanders are out of action, Kaos has returned with a new evil plot, and the Skylanders must get back to Cloudbreak to stop him before all of Skylands is destroyed.
Just like in other Skylanders games, there are various play modes that offer different types of gaming depending on who you're playing with and how you want to play.  In Skylanders SWAP Force, there's both solo and team survival mode, a rival mode, a battle arena mode, and a ring out mode.  With the game rated E10+ for cartoon violence, it's a game that just about everyone will enjoy playing.
Skylanders SWAP Force is available on Nintendo Wii, Wii U, and 3DS, as well as Xbox and Xbox One, and Playstation 3 and 4.  The starter pack for SWAP Force is just $299.99 and includes a Wii U system, new portal, the video game, 3 Skylanders figures, a character collector poster, 3 sticker sheets with secret codes, and 3 trading cards.  You can also buy individual SWAP Force action figures ($14.99) as well as the core Skylanders action figures ($9.99) that will play on any portal.
Michelle may never stop running around Chicagoland, but she always makes time for the important things in her life – her wee ones, cooking, reading, and spending time with friends – and of course, writing. You can see what she's up to on her blog Honest & Truly! or on Twitter where she tweets as @HonestAndTruly.