This post may contain affiliate links. Read my disclosure policy here.
This is a sponsored post. I have been compensated for writing the post. However, all opinions are my own.
There's something about Disney films that just make me feel good. From the catchy tunes to the lovable and memorable characters, I love everything about them.
Just in time for Christmas, your favorite friends from Disney's The Little Mermaid return with double the adventure in a new DVD combo pack, that's also available on Blu-ray. Here's what you'll find inside this 3-disc special edition.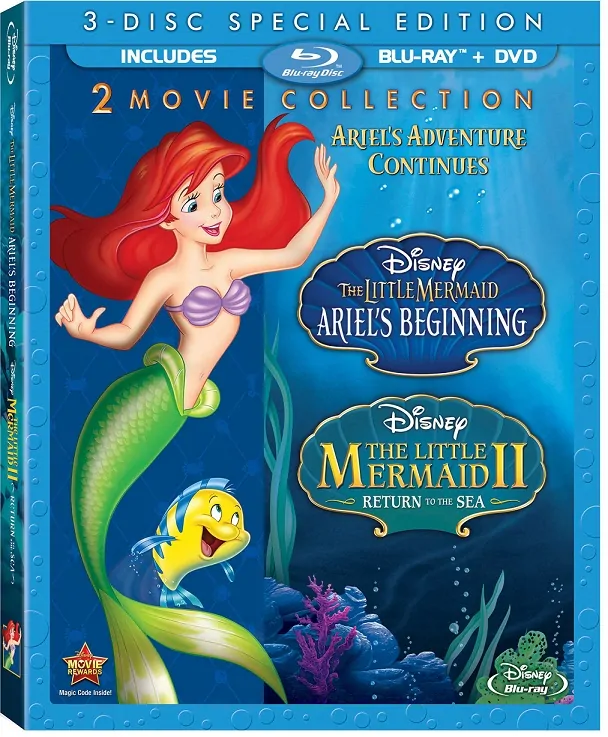 The Little Mermaid II: Return to the Sea
Even though her parents tell her merpeople and Atlantica are just "old fish tales," Ariel's daughter, Melody, dreams of being part of that magical world. In an unforgettable story that will take your breath away, all the good creatures on the land and under the sea must join forces to show Melody that both her worlds can live in perfect harmony.
The Little Mermaid: Ariel's Beginning
Long before Ariel walked on land and into Prince Eric's heart, she was one of seven beloved daughters of powerful King Triton. But times were troubled in the underwater kingdom – and music was banned! In this magical adventure, Ariel, her fun-loving sisters, and her loyal friends Sebastian and Flounder strive to bring music and friendship back to Atlantica.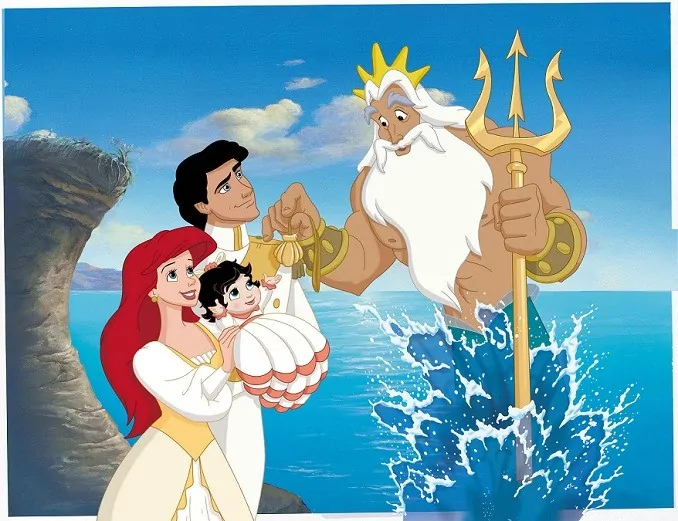 Relive your childhood this holiday with your family and Ariel as she reunites with Sebastian, Flounder and Scuttle for fun-filled adventures that are bursting with four new unforgettable songs, in this wonderful follow-up to the beloved original.
Courtney is a super charged mom who loves taking care of her toddler daughter, infant son and Lhasa Poo. She is a life-long Rhode Island resident. When she's not blogging about parenting, food and pets on her website www.ModMommy.com, she's writing local news at a Providence TV station. Follow Courtney on Twitter: www.twitter.com/CourtneyCal