This post may contain affiliate links. Read my disclosure policy here.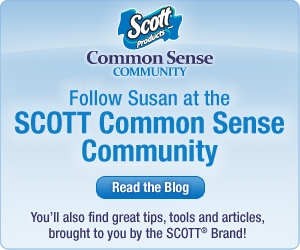 As I mentioned this summer, Susan has been moonlighting over at Scott Common Sense.
It has been a fun writing gig for Susan as she shared tips on a variety of topics.
Once again, our friends over at Scott Common Sense have a gift for a couple of you.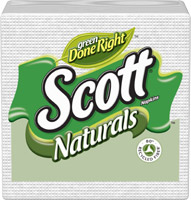 One lucky winner will receive a $100 Gift Card and Gift Bag and the second will receive a Gift Bag. The Gift Bags will be full of products from their new Scott Naturals Line.
If you'd like to win, just leave us a comment with a tip/idea/suggestion for adding a bit of Green to your life.
We'll announce the winner here on Saturday, October 17th.