This post may contain affiliate links. Read my disclosure policy here.
These posts are the result of a press trip sponsored by Twentieth Century Fox, where I screened the movie and interviewed some of the cast and crew.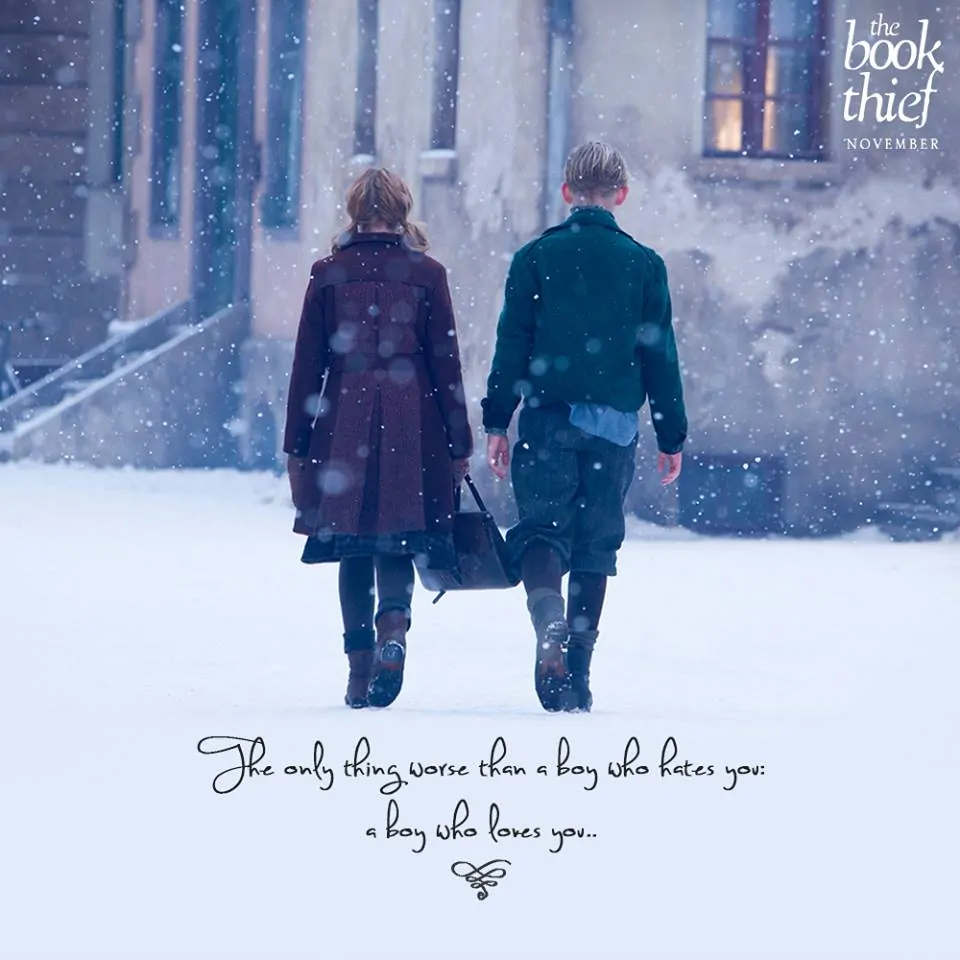 I have no words to express my excitement over this movie, but I'll try. I tried to write an official review of the Book Thief movie over at 5 Minutes for Books, so check that out.
In coming weeks, I'll be sharing my interview with the family of The Book Thief, including Mama and Papa Emily Watson and Geoffrey Rush – follow the link – (I've interviewed a lot of actors, but these are actors). I also talked with the director, producer and Markus Zusak author of the original book. The movie is open in select areas November 15, but might not be in your area until later in November.
While we wait, I wanted to share this beautiful graphic that says so much about the movie.
You might think that it's a movie about Nazi-occupied Germany, and it is. But it's also a story about a young girl being loved — not just by a boy but by a family — and learning to love in return as she grows up. She also learns to love books, which of course I like. It's one reason I think that this could be a great movie to share with your tweens and teens. I don't think I'll take my 4th grade son, but I'm definitely taking my 15-year-old daughter. You know your child. There's no graphic violence in it, but the topic overall of war and stupid Nazis earns it the PG-13 movie. There was no strong cursing as I recall (perhaps a word or two). There was a scene of a bombing, but it wasn't bloody or sensationalized at all.
This isn't a war movie. it's a movie of the heart, which happens to be set during World War II.
I can't wait to see it again.
Jennifer manages 5 Minutes for Books. When she's not reading and reviewing, she writes about family life at Snapshot.