This post may contain affiliate links. Read my disclosure policy here.
As a book reviewer, I received a copy of the book for review purposes.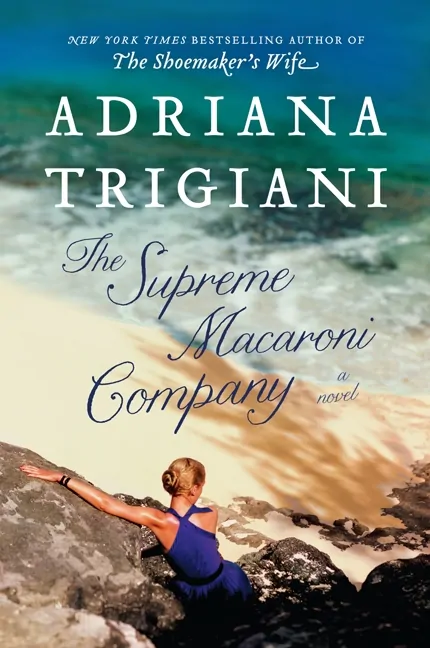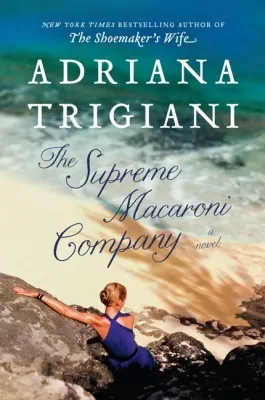 Fans of Adriana Trigiani's Valentine novels have been eagerly anticipating the final book in the trilogy, The Supreme Macaroni Company, and they won't be disappointed.  Very Valentine and Brava, Valentine follow Valentine Roncalli as she learns the trade of making shoes from her grandmother, learns to work in harmony with her brother, and travels to Argentina and Italy and falls in love with sexy Tuscan tanner Gianluca.
I will admit I did not read the first two books in the series, but enough backstory is provided that I didn't feel lost.  Those that did read the first books will enjoy this final installment, but so will readers who did not. The characters in this book will be familiar to anyone from a large family, with inside jokes, elders who have no filter and family traditions. They are funny, often cringeworthy, and lovable, the way a family should be.
The Supreme Macaroni Company opens where Brava, Valentine left off, with Valentine and Gianluca's engagement on Christmas Eve.  Gianluca not only survives the holiday with her crazy family, but agrees to get married on Valentine's Day. Valentine's mother plans a wedding that rivals the one in My Big Fat Greek Wedding, but their marriage has a rocky start when Valentine finds out her cousin in Argentina is selling the factory, and Gianluca didn't tell her. Val has some trust issues but she and Gianluca are determined to work through their differences.
Valentine decides to bring the factory back to the US, and thanks to a family connection in a formerly prosperous steel town in Ohio, she is able to follow her dreams to keep the shoe company running.  Her troubles with Gianluca continue when their daughter is born and she refuses to give up work, but eventually she learns that family is what's really important.
Enter to win
One of you can win a copy of this book.  Just start off by leaving your name and email address and then follow the instructions in the widget to earn one or more entries.
Nancy loves to read about families that are crazier than hers. She writes about her boys, books and life in Colorado at Life With My Boys and Books.