This post may contain affiliate links. Read my disclosure policy here.
5M4M Contributor Geri Chase shares her thoughts about Expressionery Instant Gratitude Cards.  Geri received some free Instant Gratitude Cards in order to facilitate this review. Although she was compensated for this post, her honest opinions remain her own.
How often does someone do something really nice for you and you find yourself looking for an immediate way to express your gratitude?  Maybe the coffee barista remembers your order and has it ready for you when you reach the front of the line on a super busy morning. Or maybe you have a really great garbage man who always waits an extra minute while you get your trash cans to the street when you forgot to set them out the night before.
Sure you can wave and shout thank you over the roar of the garbage truck engine, but he may or may not hear or see you.  How much nicer would it be to run over to his door and hand him a nice thank you through his window? Expressionery has created some wonderful little Instant Gratitude Cards made just for moments like these!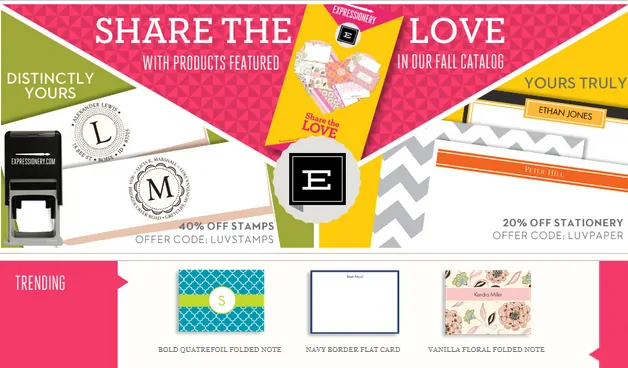 Expressionery, a personalized stationery service, recently conducted a survey and found that 69 percent of us enjoy sending an unexpected thank you!  But it is not always practical or possible to drop what what we are doing to go pick up a card or flowers in the moment they might be needed!  So to encourage more instances of spontaneous appreciation, Expressionery has added a new line of Instant Gratitude cards to its product line.
I received some of these fun, personalized cards in the mail today and I am super excited to hand a few out!  The cards are small enough to fit in my purse or pocket (the same size as a 3"x2" business card), so I can always have some with me.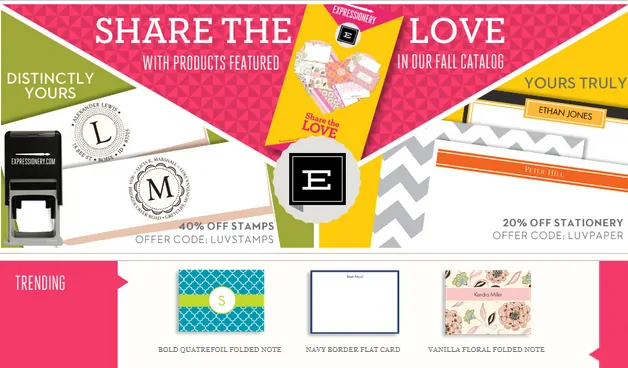 I also received this cool little "Thank Out Loud" Expressionery Guide to Gratitude Handbook.  It is full of etiquette tips and for those who have trouble expressing themselves, it includes all kinds of writing examples to help you say thank you!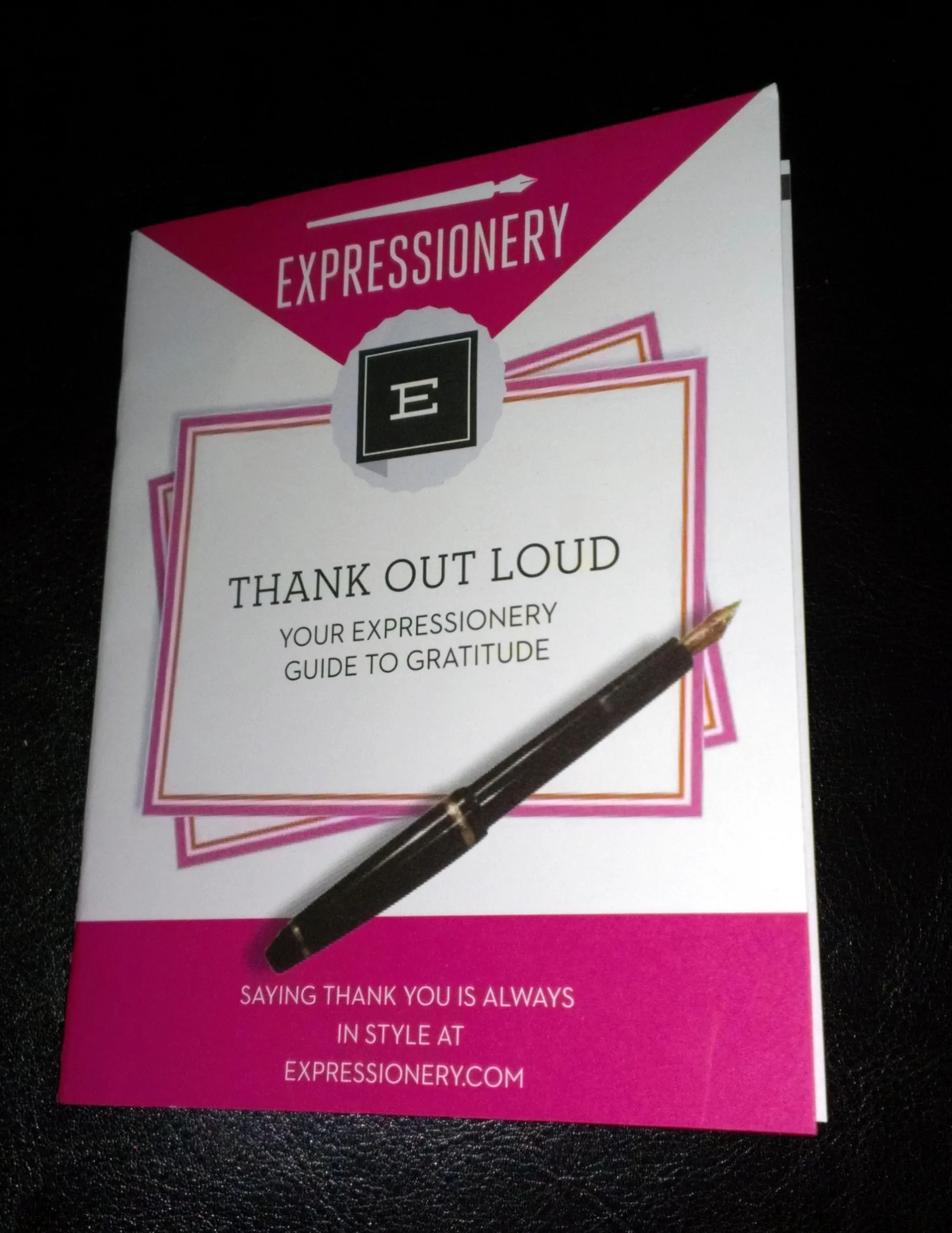 Here are some helpful tips from Expressionery's Chief Wordsmith Brett Nicol about the best ways to use Instant Gratitude cards:
DO NOT LEAVE HOME WITHOUT THEM – From your purse, wallet, gym bag, diaper bag, luggage, or briefcase ― Expressionery's Instant Gratitude cards are small enough to take with you "on the go" and pull out whenever a moment moves you.

NO ADDRESS, NO LAST NAME? NO PROBLEM! – Whether it is the barista who makes your coffee every morning or the door man who greets you with a smile each day, Expressionery's Instant Gratitude cards help you show appreciation without the need for a litany of personal contact information.

IT'S THE THOUGHT THAT MATTERS – Expressing gratitude does not have to be a lengthy or detail-filled note. A simple "thanks" or "I love you" lets others know you are thinking about them. Slide an Expressionery Instant Gratitude card with a simple expression of encouragement into your youngsters' lunchboxes and see them come home with smiles.
The cards are a pretty affordable and quick way to make someone's day.  A set of 10 folded cards starts at $6.00 and can be personalized with up to 15 characters and a variety of fonts. My first thank you is going to my son's orchestra teacher for encouraging him to stick with the violin for a few more months.  Who will you surprise with these fun little cards?
You can see more designs and order Instant Gratitude Cards by visiting Expressionery's social media sites:
Enter to win
We have a giveaway! Five (5) lucky 5 Minutes for Mom readers will each win a set of 10 Expressionery Instant Gratitude Cards!  Just start off by entering your name and email address in the widget below, and then follow the instructions to earn multiple entries.
Geri Chase is mom to 2 hilarious boys and wife to an insanely funny husband, all of whom like to remind her that the fact that she is a girl does not give her immunity from their testosterone induced humor. While she pretends not to be amused, she secretly laughs herself silly over their antics and frequently blogs about life and family friendly products over at I Am Boymom.