This post may contain affiliate links. Read my disclosure policy here.
Jennifer here to share with you a fabulous new recipe I made using Quaker Oats and milk. They definitely go together like two peas in a pod. We were compensated for sharing this recipe. All opinions are 100% our own.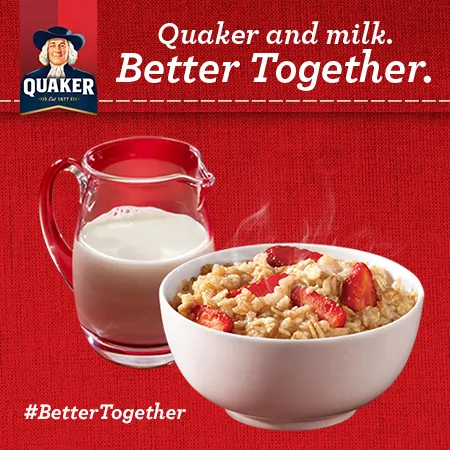 The other day, my daughter and I had a few minutes to spare in between school and work, so we decided to get in the kitchen together and make a new recipe.
Because we are working closely with Quaker Oats right now, we knew it was going to be something involving oats. After thinking about it for a little bit, I decided to take an old family favorite of No Bake Cookies and pump up the flavor a bit.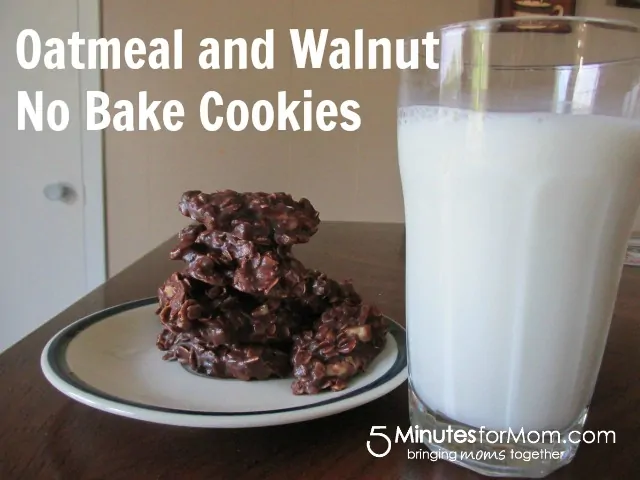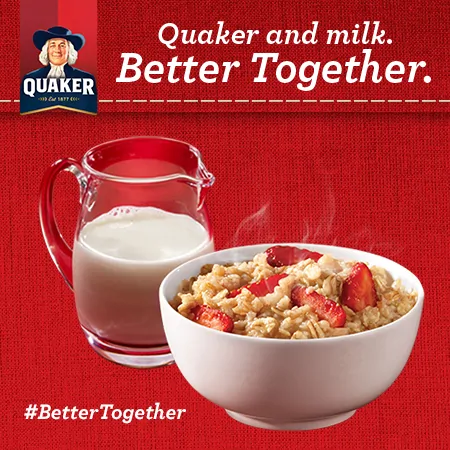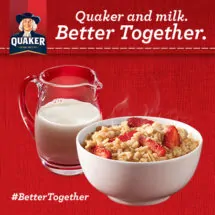 Ingredients
1/2 cup butter 1 stick
2 cups sugar
1/4 cup cocoa
1/2 cup milk
3 cups oatmeal
1/2 cup of walnuts
1/2 cup peanut butter
1 tsp. vanilla
Instructions
Stir the butter, sugar, cocoa, and milk together in a saucepan, and cook on medium heat until it boils. Boil for about 3 minutes.

Remove from heat and add the oats, nuts, peanut butter, and vanilla. Stir until thoroughly mixed.

Drop by spoonful onto waxed paper, and allow the cookies to cool and harden slightly, which takes about 20 minutes.
The really cool thing about oats and milk is that while they pair well together, you can basically use them for any type of meal — breakfast, lunch, dinner, entrees, desserts, snacks — the possibilities are endless.
Get your morning started right with oatmeal for breakfast.
For a nutrient-rich start to your morning, make oatmeal with low-fat milk. You will not only get calcium from both, but also fiber and iron from the oatmeal and protein, potassium and vitamins D, A and B12 from milk! Making your oatmeal with milk provides a good source of protein. Oatmeal + Milk= A Winning Combination filled with delicious and nutritious benefits!
Recipes Worth Trying
Quaker is arming you with oatmeal and milk recipes to choose from for all meal occasions: breakfast, snacks, lunch/dinner and dessert. Feel free to be inspired by Halloween + Thanksgiving when making your tasty creation. Some of our favorites are:
  Baked Autumn Apple Oatmeal with Raisins
 Lemon Blueberry Oatmeal Muffins
You can find additional recipe inspiration here: http://bit.ly/QuakerBT & http://bit.ly/QuakerBTPins
Tweet for a Cause
Quaker and The Kroger Co. Family of Stores are donating $25,000 to feed families in need by donating to Feeding America. Quaker encourages you to show support by tweeting a picture of you and your family enjoying your oatmeal + milk creation by including @Quaker and #BetterTogether in your tweet!
For more information on Better Together + Tweet for a Cause, please visit: http://bit.ly/QuakerBT
Join the buzz:
How do you like to pair oats and milk together?