This post may contain affiliate links. Read my disclosure policy here.
Every October, this west coast Canadian girl boards a flight to Toronto, bound for some Canadian bliss — and I don't mean poutine and maple syrup. No, this Canadian bliss doesn't even involve hockey or bacon either. This is bloggy bliss — Canadian style!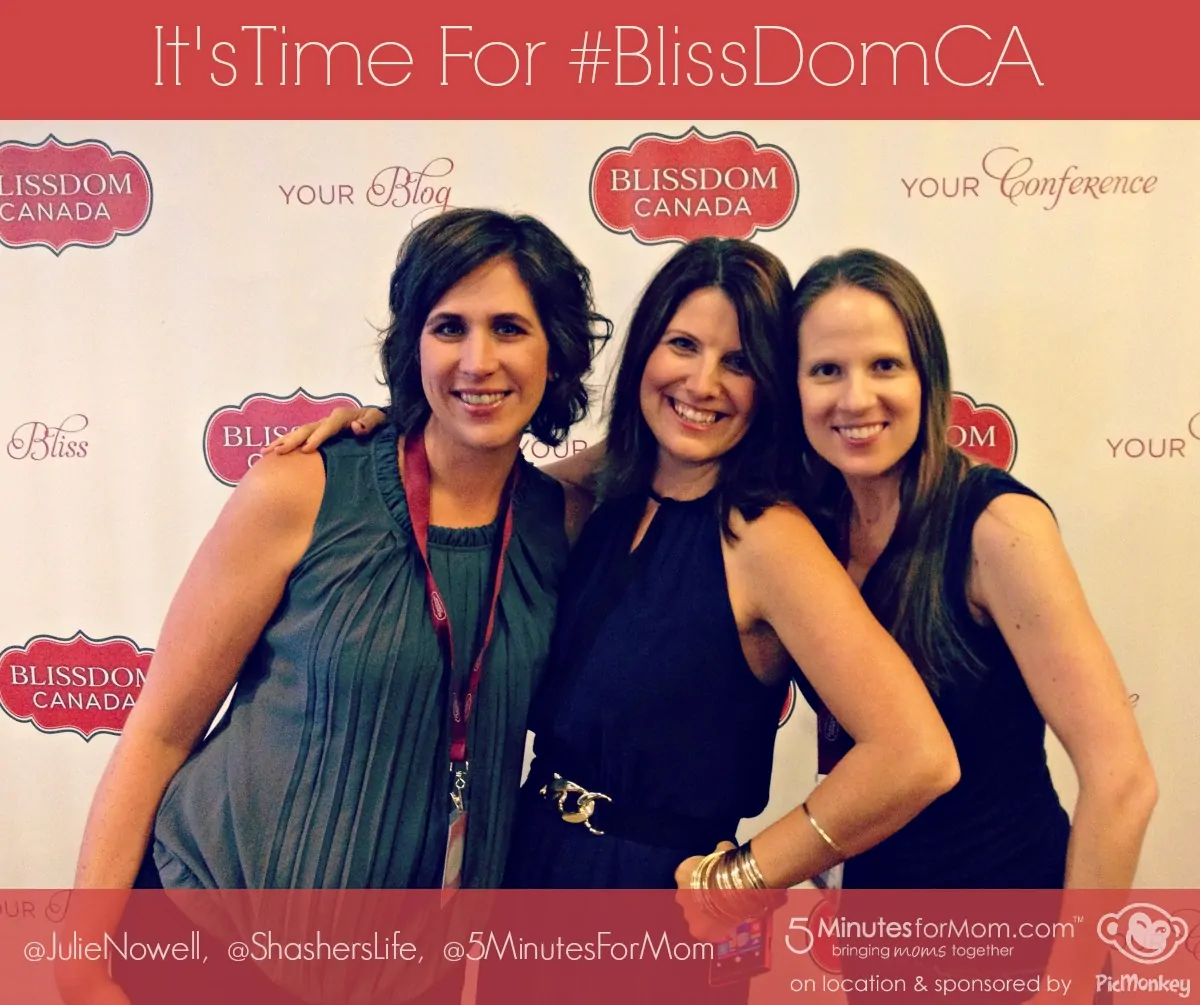 In October 2010, Susan and I were honored to be a part of the Blissdom Canada Advisory Board that helped bring Blissdom to Canada. Until that point, there had not been a women's blog conference up here in the Great White North.
Blissdom Canada was a huge success in its inaugural year and I have been thrilled to be a part of each fantastic event since, either as a board member, speaker, community leader, etc. This year saw some changes in the leadership, with Jennifer Powell and Shannon Mischuk taking over the reigns. Jennifer, Shannon, and their fabulous team did a great job, hosting an impeccable event filled with inspiration, education and relationship building.
I love the chance to spend time with my Canadian colleagues and develop stronger relationship with Canadian brands. Blissdom Canada has been an integral part of developing the Canadian blogging community, as well as educating brands about the benefits and opportunities of working with bloggers. Canada is rocking it up here!
If you saw me at Blissdom Canada 2013, it was most likely while I was taking photos. I was capturing all that Canadian bliss so Susan and I could make it even more magical with the power of PicMonkey!
Tag yourself in these photos on Facebook.
You can also find these photos on Flickr and download any of them to use in your own posts. Please just add a photo credit and link back to us.
We still have more photos to edit and publish and we'll update them to both Facebook and that Flickr set.
Like they did for Blog Her 2013, PicMonkey is sponsoring our #BlissDomCA coverage and photos here at 5 Minutes for Mom. We adore PicMonkey and regularly recommend the easy and inexpensive online photo editing software it to bloggers and friends.
If you are looking to enhance your photos – add filter, text, captions, frames, collages, and more – check out our see our PicMonkey Resource Page. We have links to free tutorials and posts from other bloggers, as well as to some of our posts here at 5 Minutes for Mom. There is also a linky to link up your own PicMonkey tutorial or tips post.
Have you been to Blissdom Canada? If not, have you had the chance to attend a blog conference yet? Was it a local event or national?
Written and photographed by Janice Croze, co-founder of 5 Minutes for Mom.

Please Note: PicMonkey sponsored our Blissdom Canada 2013 coverage, but our love of PicMonkey is all our own. We have recommended PicMonkey from the first day they launched because we believe it is a fabulous tool. We are grateful to PicMonkey for supporting us and the blogging community through sponsoring some of our content here at 5 Minutes for Mom.