This post may contain affiliate links. Read my disclosure policy here.
Jennifer here to share with you about an amazing opportunity that I got to be a part of, thanks to OfficeMax. We were provided with the items to giveaway. No other compensation was made. All opinions listed are our own.
This week, I got to do something really cool and amazing. I got to surprise a teacher at our local elementary school with $1,000 worth of school supplies for her classroom.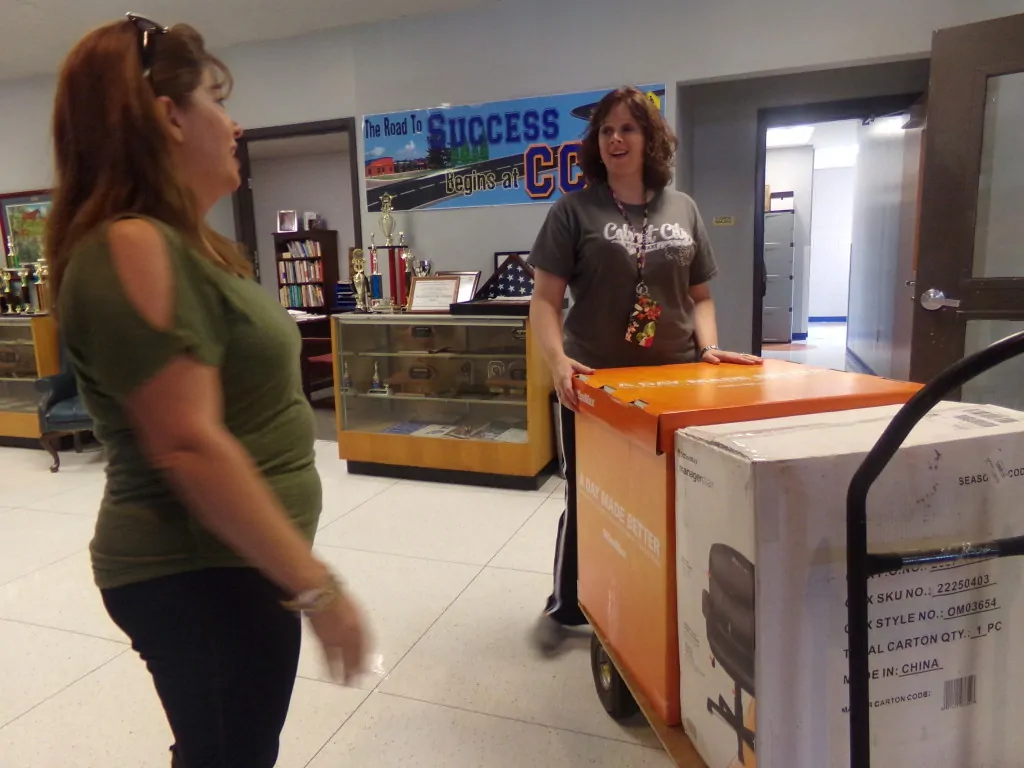 It was so cool to partner with a couple of parents to help me get into the school to surprise her. She had no clue we were coming, and the principal even called the local newspaper so that they could record this event as well.
Seeing this teacher's face when she rounded the corner and I explained why I was there, she was speechless. It was purely a blessing for me to be able to share in this special moment, thanks to companies like OfficeMax.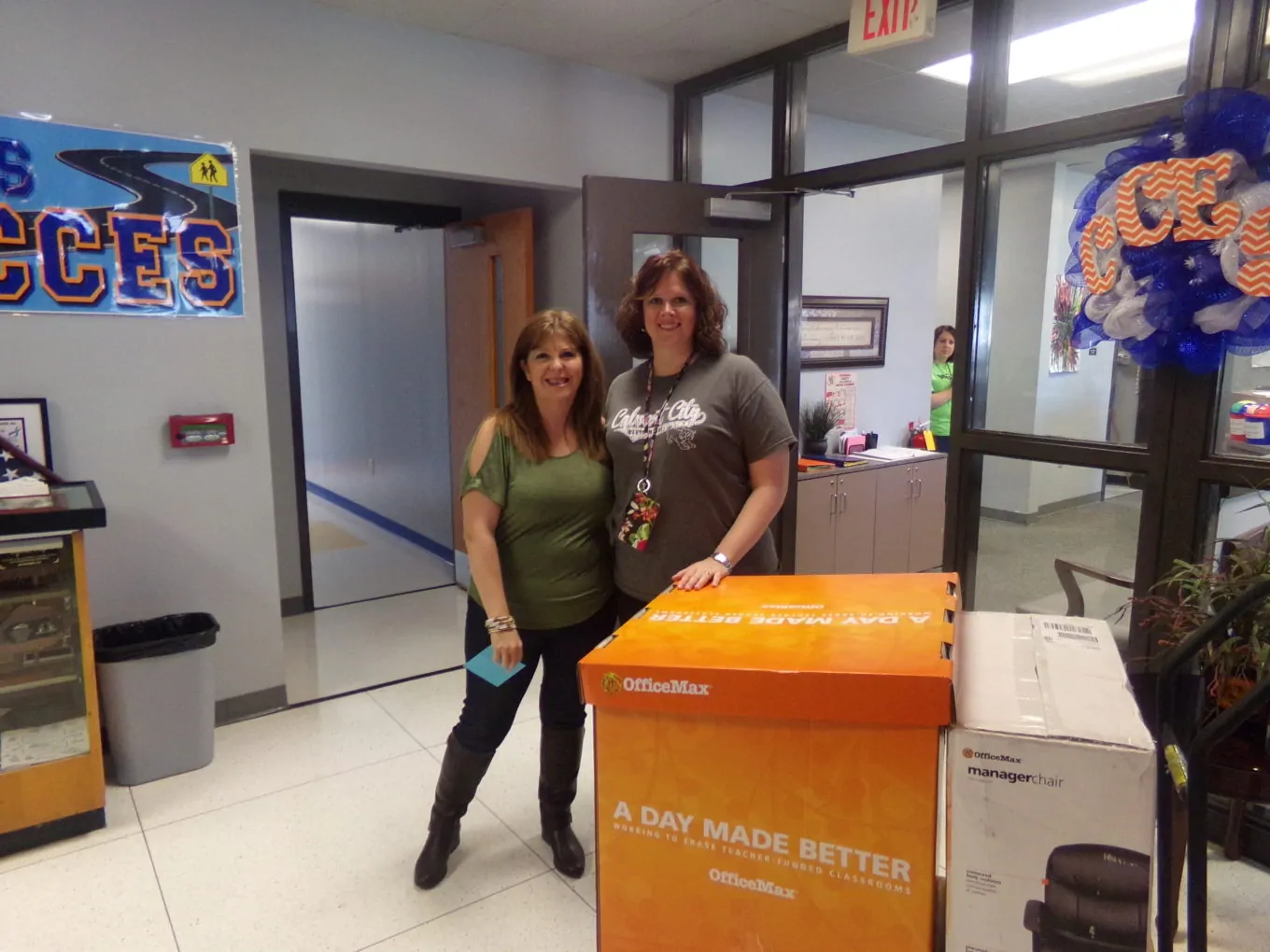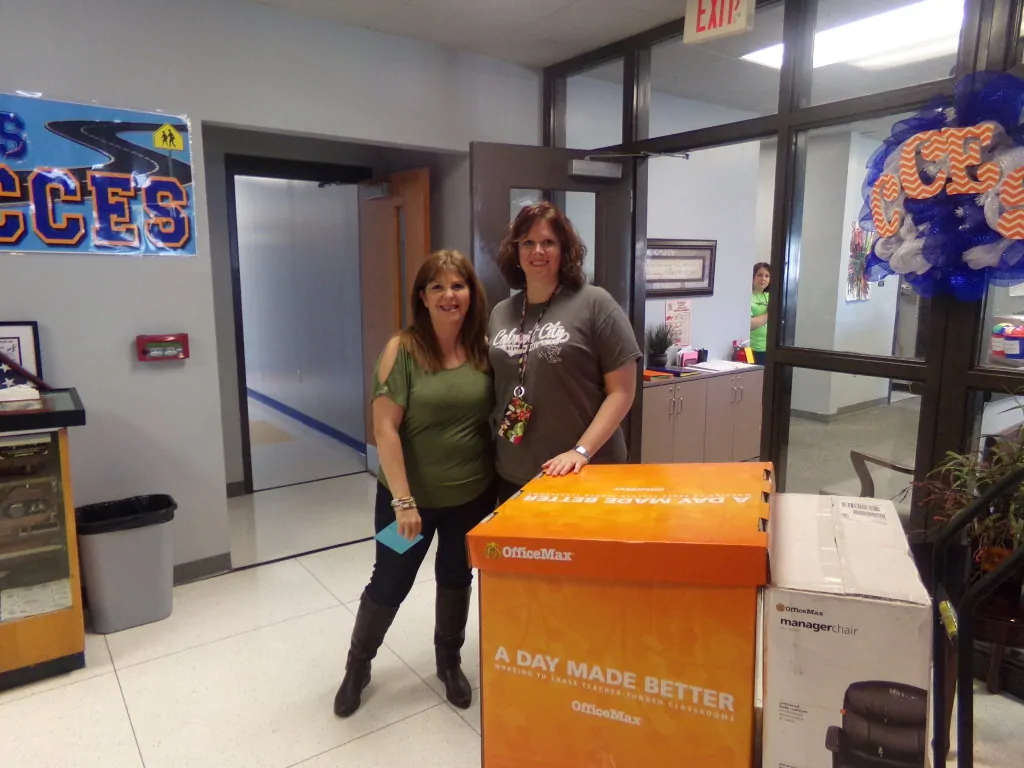 Teachers are the backbone of every community and touch each of our lives in many ways. Yet, they are often faced with difficult decisions like purchasing their own supplies to make ends meet in the classroom, which amounts to $1.6 billion1 annually.
Since 2007, OfficeMax has been working to recognize great teachers and help them secure the classroom resources they need through its annual A Day Made Better cause event. This year OfficeMax surprised 1,000 teachers across the country with a total of $1 million in classroom supplies, thanking them for their hard work and dedication in the classroom.
Enter to win
This year, OfficeMax like to give you an exclusive opportunity to make a difference in your community by surprising a deserving teacher on behalf of the A Day Made Better cause. One winner is going to win $100 OfficeMax Gift card so that you too can get in on the fun. I will warn you though — it is totally addicting to give to others and watch their faces light up with glee!
To enter the giveaway, fill out the giveaway tools form below.