This post may contain affiliate links. Read my disclosure policy here.
This is a sponsored post by Philips Healthcare
We all think pink every October, and the awareness of breast cancer prevention is just a part of life. That said, we still have so far to go. I have to be honest and admit that as a woman over 40, I am not doing all that I should be.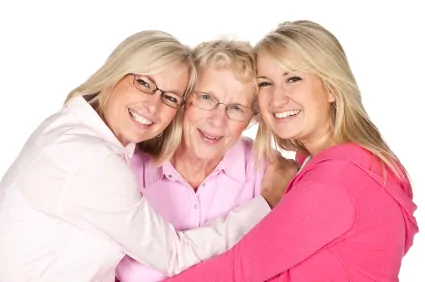 I went to my 25th high school reunion this summer, and as I was connecting with people, I found out that one of my dear friends was treated for breast cancer about five years ago. I was floored. I have two other friends my age who had breast cancer before 40. I didn't walk through it with them either, but I think there was something about my friend — my high school friend who I still remember as a teen girl — that brought it so close to home.
Philips Healthcare is taking action:


Philips is a company that cares for people
People (you) are at the heart of everything they do. Their mission is to improve people's lives through meaningful innovation. Phillips Healthcare believes that you can only truly innovate if your innovation is personal, relevant & impactful.
Philips delivers innovations that make a difference
At Philips, they believe people should be healthy, live well and enjoy life. As a technology company that cares about people they challenge themselves every day to deliver on this promise and help solve the world's toughest health care concerns and clinical challenges through meaningful innovation.
They help in
Educating women about the importance of early screening and detection
Empowering them to ask the right questions that will help them make the right choices
Encouraging them to talk to their doctor to get screened today
As a part of Philips global campaign, Philips is:
Illuminating landmarks Pink around the world.

Raising money for breast cancer research.

Facilitating discussions around the theme of breast cancer prevention with the importance of early detection and the importance of low dose mammography screening technology.
Join the movement:
For more Information, please visit: http://bit.ly/PhilipsBCA
Enter to win
We are giving away a $75 Visa Gift Card to help spread the word about breast cancer awareness. To enter this giveaway, fill out the Giveaway Tools form below to enter.