This post may contain affiliate links. Read my disclosure policy here.
This guest post has been provided by renowned photographer, Sue Bryce, who teaches photography classes on Creative Live.
I've spent 24 years capturing the unique beauty of women around the world, and one of my favorite times to photograph a woman is during pregnancy. It's an important, magical time for portraits, because you're not only taking a photograph of the mother — you're also photographing the little person in her belly.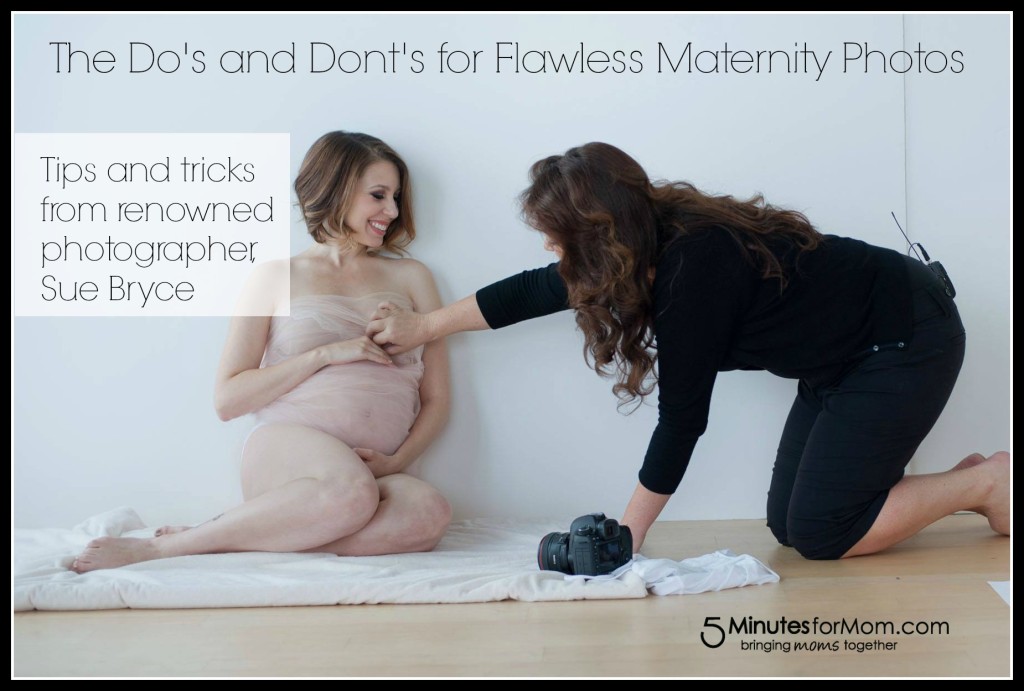 For timeless images capturing this precious time for families, here are my dos and don'ts for working with expectant mothers:
DO:
Pamper her with a professional hair and makeup stylist. Pregnant women often feel uncomfortable with their growing belly, and it's your job to help her feel as gorgeous as possible in her own skin, to bring out that ethereal glow for your images.
Work with your client prior to the shoot to define her style. Is it glam, edgy, or is she more classic? You want to make the images as lush and magical as possible, and you want her to feel like you have created an environment that represents her personal aesthetic.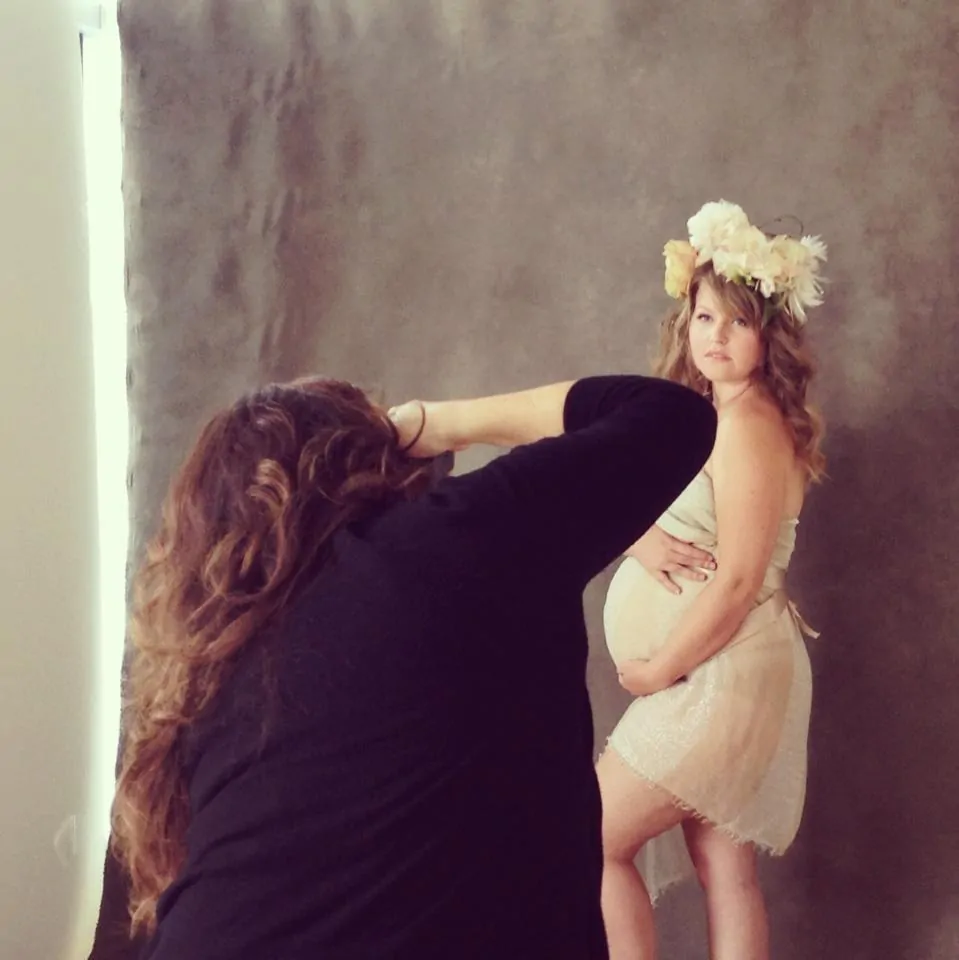 Ask how much nudity your client is comfortable with. Never push her to show more skin.
If possible, show the expectant mother sketches of the poses you are going to shoot, so that she can see your vision.
Start with simple wardrobe choices — a white tank or tunic — to create a classic Calvin Klein-esque aesthetic. While every expectant mother has their own style, it's important to give your client something they can show everyone in their life, from their best friend to their coworkers.
Start by posing her sitting on a comfortable blanket on the floor with her legs crossed, then move her into a standing pose after 2-3 sitting pose variations.
Pose her arms around her belly, emphasizing the round baby bump while lengthening all other bodylines.
When shooting more au naturel, always cover her with a robe or blanket when not shooting. It's important to remember that she is the one in her underwear, you are not; take care to ensure her privacy and overall comfort throughout the shoot.
Shoot the same pose with different backgrounds. You can very seamlessly move from classic glamour to a more edge fashion feel by switching a white background out for a matte black background — all without moving your subject or having to reposition her.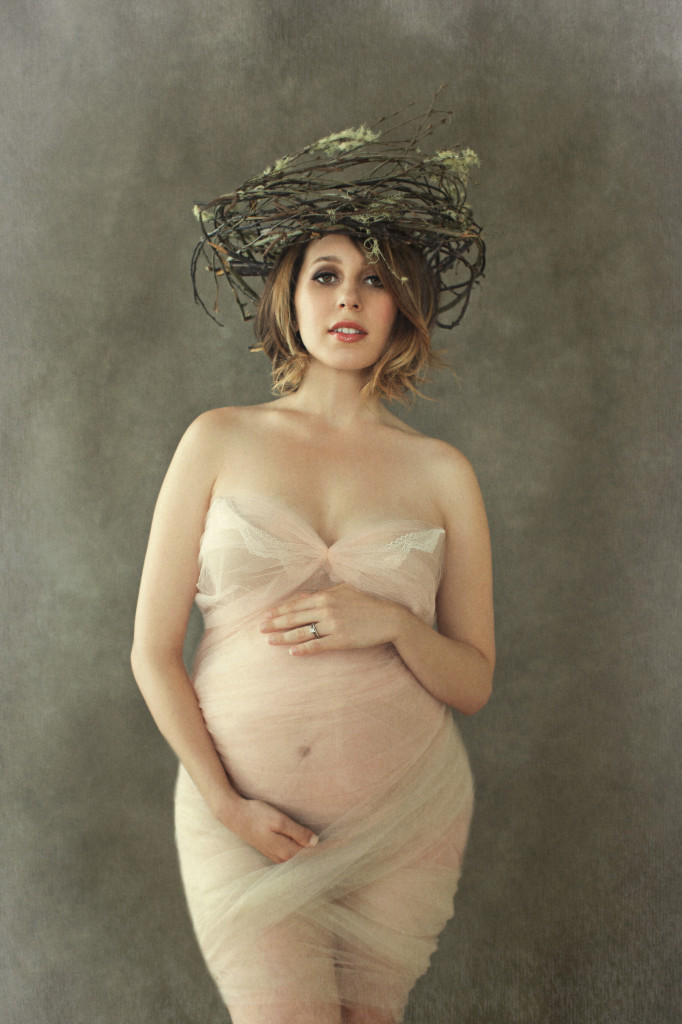 DON'T:
Make her hold 40 different poses. Instead, you should do most of the moving yourself, rotating around her to capture a variety of angles and lighting environments for every pose. Start by shooting head-on then move counter-clockwise around your subject as you shoot.
Start with a flash or reflector. I prefer to start with the natural light available, often shooting at 640 ISO to create ephemeral images, capturing the natural glow of the expectant mother.
Tip her head back. The most flattering angles for the face are either looking down or looking straight at you. Have the expectant mother tilt her head down towards her chest, gazing down at her belly. If you're going for a straight-on shot, have her push her chin up and forward while looking right at you.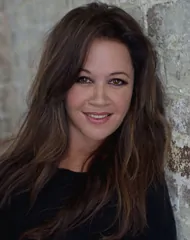 Sue Bryce is an award-winning portrait photographer and instructor at creativeLIVE. For more photography tips tune in to creativeLIVE's, PhotoWeek between September 16th and 21st.